Can You Get a Business Line of Credit With No Credit Check?
If you're considering financing options for your small business, you might be wondering if you can get a business line of credit with no credit check.
The short answer: possibly, but it's very unlikely. Not all lenders require a hard credit inquiry upfront, but most will check your score before receiving a loan. However, even with low or no credit, there are often options available.
Business lines of credit are similar to small business loans, but with a few important differences. They're a more flexible option for business owners with quickly changing needs. You can draw more when you need funding for marketing, new business changes, social distancing measures, or to solve a problem.
While you get approved for a large amount, you'll only pay interest on the amount you draw. This makes it a fast and easy choice for business owners with unknown expenses ahead.
For one reason or another, you may want to get a business line of credit with no credit check. Whether you're worried about the impact of a credit inquiry, or have concerns about qualifying, exploring your options is a natural part of the process.
Here's what you need to know about whether you can get a small business line of credit with no credit check—and if not, what else you can get.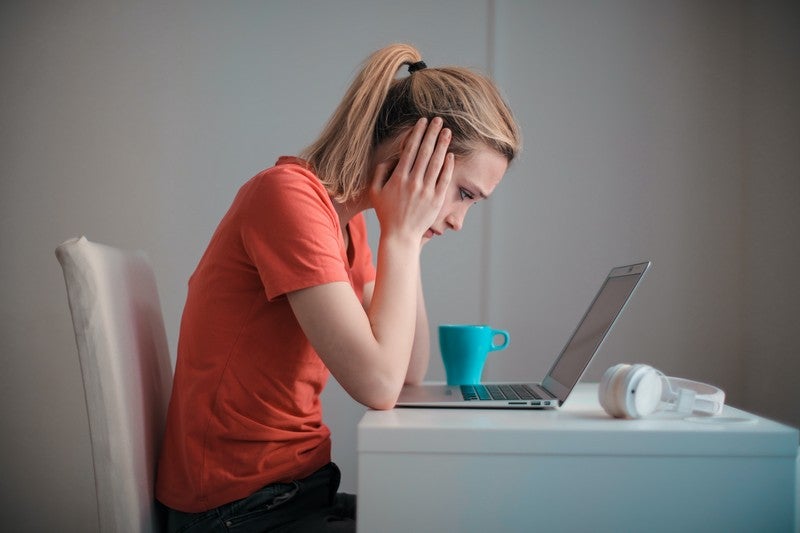 What Is a Business Line of Credit With No Credit Check?
Simply put, a business line of credit with no credit check means that you're qualifying for financing without having to provide a credit score.
As part of the process, most business credit lines and other financing options require a credit check. This provides the potential lender with your credit score, which paints part of the picture about your business.
Your credit score is based on a number of factors, but generally, they all relate back to your financial history. If you get a business line of credit with no credit check, then lenders will typically look at other factors, like your total revenue, time in business, and the opportunity at hand.
Through bypassing the credit check, you may escape certain limitations or other consequences.
No credit check small business loans and lines of credit are hard (if not impossible) to come by, as most lenders will want to see this number before taking on risk. That being said, lenders will explore other aspects of your business before making a final decision.
But because your options may be limited, it's worth examining how the process normally works.
The Purpose of a Credit Check (And Why It's Not the Defining Factor)
The main goal of a credit check is to examine your financial history. In doing so, lenders can learn if your business is capable of generating revenue to repay the balance, and how you've handled previous financial commitments.
A high credit score speaks to your financial responsibility. A low credit score, on the other hand, signals that you've had some struggles in the past. Many lenders realize that growing a small business is difficult, and are understanding of some struggles.
Different types of lenders have different standards. Banks typically go to great lengths to minimize risk, and consider your credit score to be a defining factor in the decision to approve a loan.
Alternative lenders, on the other hand, realize this is only a piece of the puzzle. Even with a low credit score, you may be able to qualify for some options. In addition to your credit score, alternative lenders also consider your revenue, and where your business is going.
Updates to the Application Process: Soft Credit Pull
If you're looking for a business line of credit with no credit check to avoid a hard inquiry, you may not have to worry.
For years, a hard credit inquiry was an important step in getting a line of credit for business. A traditional line of credit would rely on a strong credit score, along with strength in many other areas.
A hard credit inquiry, in which the lender looks at your entire credit history through a credit agency, would provide details about your business. In the process, though, it would temporarily lower your score. This is because it indicates that you may take on additional financial obligations.
However, in the age of fintech, that's no longer a primary concern.
Now, small business lenders do a soft credit pull while helping you explore your options. Instead of running through your entire financial history, this provides one simple number: your credit score. This score is enough for lenders to help you explore your options, especially because they're also looking at other areas of your small business.
Then, while finalizing the agreement, lenders will typically run a hard credit check. This helpful process ensures that your score doesn't suffer while you're still weighing options. In other words, you'll only have a hard credit pull if you decide to move forward.
How Your Credit Score Affects Interest Rates
Your credit score doesn't determine if you can or can't qualify for a line of credit, but it can influence your interest rate.
Because a high score indicates your financial strength, there are generally more options available. In most cases, you can qualify for competitive interest rates with a high credit score. You may also have more freedom in the term length, or the period of time throughout which you repay the amount.
On the other hand, a lower score indicates you've had some difficulties in the past. That being said, there will generally still be options. Many of them, however, will involve higher interest rates. If your business has a new opportunity on hand to double or triple revenue, though, then the higher rates may be worthwhile.
Getting a business line of credit with no credit check makes this a bit more complicated. Because lenders can't get a reading on your financial history, interest rates may be much higher than normal.
What's the Minimum Credit Score for a Business Line of Credit?
As previously mentioned, getting a business line of credit with no credit check is difficult—but getting funding with a low score isn't out of the question. The minimum credit score for a business line of credit often depends on the lender.
Banks place a lot of emphasis on your credit score, and generally won't settle for anything below a 670. You'll need to prove beyond a shadow of a doubt that your business is the perfect candidate, too.
Alternative lenders operate differently, instead examining the future of your business. High revenue is the best indicator that your business will continue growing and thriving.
How to Apply for a Business Line of Credit
Fortunately, finding your options for a business line of credit is simple.
At National, we help you qualify for the best rates, terms and amounts through our network of 75+ lenders. After one 60-second application, you can learn your options in minutes and get funding in just a few hours.
Get started taking your business to the next level by applying now!
Last Updated on July 9, 2020
National Business Capital is the #1 FinTech marketplace offering small business loans and services. Harnessing the power of smart technology and even smarter people, we've streamlined the approval process to secure over $1 billion in financing for small business owners to date.
Our expert Business Financing Advisors work within our 75+ Lender Marketplace in real time to give you easy access to the best low-interest SBA loans, short and long-term loans and business lines of credit, as well as a full suite of revenue-driving business services.
We strengthen local communities one small business loan at a time. For every deal we fund, we donate 10 meals to Feeding America!