Three of the most important days of the year for major retailers and local businesses alike are Black Friday, Small Business Saturday, and Cyber Monday. Although 2020 has been a hectic year for many small business owners, the holiday shopping season still presents a huge opportunity to secure more sales.
These dates typically mark the start of the holiday shopping season for customers who favor online shopping, as well as those who prefer buying from brick and mortar businesses.
If you haven't started, it's not too late to prepare your company to thrive during this profitable time. When you play your cards right, it could be your chance to increase revenue during the pandemic. Here is how your business can boost sales and safely optimize the number of holiday shoppers looking to take advantage of your 2020 virtual or in-person Cyber Monday sales, Black Friday sales, and Small Business Saturday sales.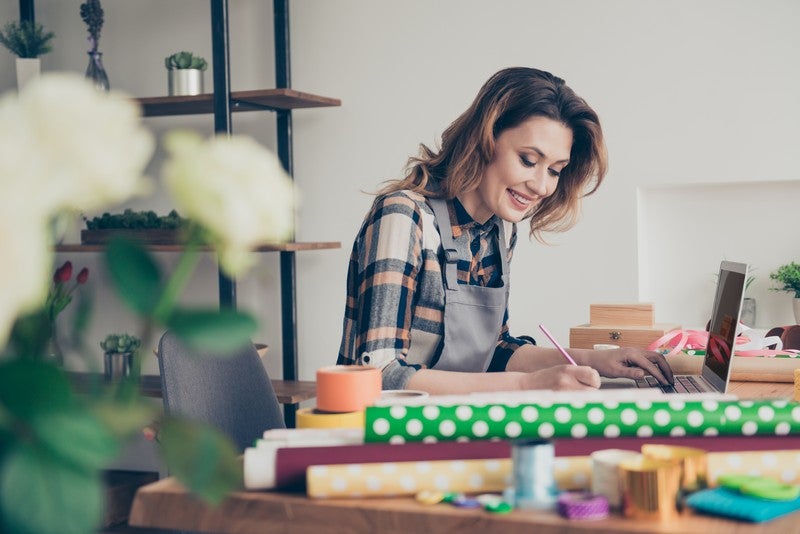 When Are Black Friday & Small Business Saturday in 2020?
In 2020, Black Friday falls on November 27th (the day after Thanksgiving). It's then followed by Small Business Saturday on November 28th and Cyber Monday on November 30th.
Preparing Your Small Business For Black Friday: COVID-19 Precautions, Marketing & More
COVID-19 has impacted how business is conducted worldwide, but rest assured that it has not destroyed America's local small businesses. On that note, it's still vital that small business owners prepare for the influx of sales they may experience on Black Friday and the surrounding holiday sales this year – just in different ways than in years past.
For brick and mortar businesses, ensure that you comply with the CDC guidelines in your area to create the safest possible environment for your staff and customers. Depending on your line of work, this might entail:
Ensuring supplies and inventory are fully stocked
Scheduling employees accordingly
Following proper safety measures that limit face-to-face interactions
Enforcing social distancing requirements within your establishment
Offering curbside pickup and takeout options for retail and food orders
Having access to personal protective equipment (PPE) for team members and patrons, like hand sanitizer, face masks, gloves, disinfectants, paper towels, and other one-time-use/disposable items
Logistics aside, don't forget about marketing your business to boost Black Friday sales. The safest way to announce and promote upcoming holiday sales is to utilize social media, ads, and other digital strategies (outlined below) that optimize physical distancing and reduce in-person contact as often as possible.
Small Business Saturday Logo, Images, and Cover Photo You Can Use in Marketing
You know you're participating in Small Business Saturday, but how will your customers? Consider marketing your participation in Small Business Saturday to drum up new business from supportive locals.
There are many free resources and affordable services that offer high quality logos, images, and cover photos that your business can use to promote your Small Business Saturday sales on Facebook, Twitter, or Instagram.
Some websites that your team can use to find licensed images (which are copyright- and royalty-free) for social media, or hire someone to create them for you, include:
You can also create your own promotional holiday sale images using photo editing software like Canva or Photoshop. However, if you don't have any experienced graphic designers on your team, consider hiring an independent contractor to handle these digital tasks for you.
Preparing for Small Business Saturday
How to prepare for Small Business Saturday is an important question, and is very similar in nature to how you'd prepare for Black Friday.
Depending on your goals, you should:
Share posts on social media during the week leading up to and on the day of the events
Follow necessary COVID-19 health and safety precautions
Stock up on inventory
Cut extra costs that may impact your ability to successfully promote your business's holiday sales
Your industry might call for additional preparations, so do what makes the most sense for your customer base.
Small Business Saturday Ideas
There are several ways to motivate your customers to shop Small Business Saturday with you virtually or in-person during the pandemic. Here are five ideas to use within your small business to attract more clientele this Small Business Saturday:
Offer a free gift with purchases over a set dollar amount
Present a coupon for signing up for your reward program or email newsletter
Give a limited time 10-25% discount on all curbside pickup orders
Run a contest or giveaway on social media to promote a specific service or product
Host a digital event to celebrate the holiday with chances to win prizes, gift cards, and more
Whether you own a restaurant or manage a big box retail store, take time to brainstorm with your team. Creative ideas unique to your business will cater directly to your target audience, and could take your sales to the next level.
Start Preparing For The 2020 Holiday Shopping Season Today
Black Friday and Small Business Saturday could become your biggest selling opportunities this year. But remember, your competitors are also taking steps to prepare their businesses and maximize sales. To ensure you can put your best foot forward and beat the competition, you'll need cash.
Small business loans and financing can give you the working capital you need to boost sales this holiday season. And, you won't have to wait days or weeks to work through the process and receive an approval.
At National, you can apply through a simple 1-minute application and securely connect your bank accounts to provide the required information for your business.
Without skipping a beat, you'll hear all of your financing options explained by a knowledgeable Business Financing Advisor. You'll have the opportunity to ask questions and understand what works best for your business based on your goals.
You could receive funding in as little as a few hours, and get started putting your business ahead this holiday season.
To learn your options and get the ball rolling, apply now!