eCommerce entrepreneurs eager to take the next step in their venture: Alibaba has listened to your prayers.
On Tuesday, the China-based B2B eCommerce giant announced that eCommerce stores in the U.S. would be permitted to sell their products through the massive marketplace.
Beyond being a warm new home for products, Alibaba also extends the reach that eCommerce stores can have to a whole new level. So, how exactly does Alibaba work, and how can dropshippers capitalize on this exciting (but expensive) new opportunity?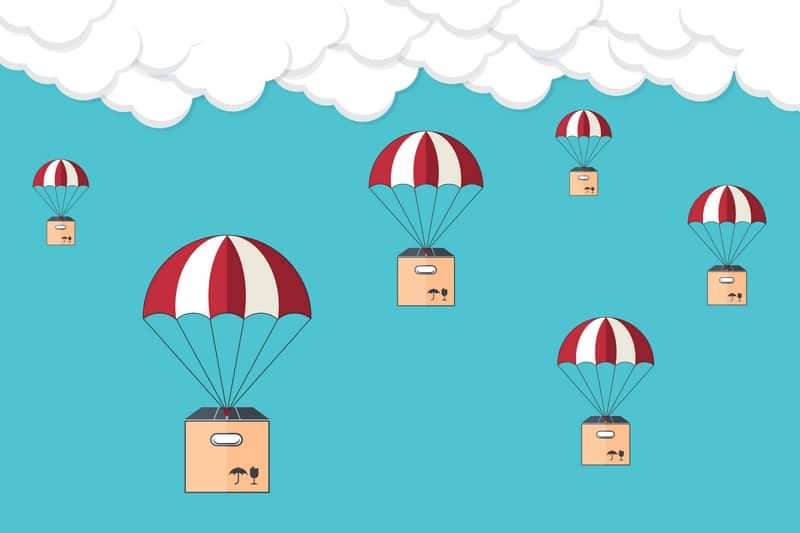 Alibaba Opens Virtual Doors to US-Based B2B eCommerce Stores
For B2B eCommerce companies located in the U.S., this long-awaited move could make a real difference.
Alibaba is the B2B arm of Alibaba Group, a multinational company that also includes AliExpress, a B2C platform. The dominant eCommerce platform in China, Alibaba selling capabilities are also available in other countries, including Canada, India, and Brazil.
Previously, Alibaba only permitted companies in the U.S. to purchase B2B products. This recent change allows U.S. companies to also sell their products through Alibaba, opening up massive opportunity given Alibaba's worldwide reach.
This newfound presence and massive increase in visibility offers a simple, clean and fast solution for B2B eCommerce companies with global selling ambitions. In fact, it might be the variable that connects a Swedish company with a manufacturer located in Kansas.
According to some experts, Alibaba revised their selling policy in response to the rising trade tensions. With China and the U.S. still working out an agreement to end tariff hikes, economic growth overseas has slowed. Opening up the Alibaba marketplace to U.S. sellers adds a massive revenue stream, especially with the B2B eCommerce market valued at $23.9 trillion.
While Alibaba could certainly become a pivotal selling opportunity for anyone in the U.S. B2B market, it's particularly lucrative for manufacturers, wholesalers and distributors.
But it could be the right moment to strike for web-savvy dropshippers, too.
How Dropshippers can Maximize Opportunity as an Alibaba Seller
Dropshipping makes eCommerce selling a real possibility for anyone willing to run a website, or now, list products on Alibaba, without ever touching a single product.
By leveraging web presence and digital marketing techniques, dropshippers sell products to customers online. Instead of entering a warehouse to fulfill the order, the dropshipper then contacts a third party, who takes on this role. This streamlined selling method allows entrepreneurs to open online businesses, without taking on warehouse rent, or other huge expenses.
As a third-party marketplace with unprecedented global reach, Alibaba is the perfect place to dropship. Beyond the ability to seamlessly sell worldwide without escalating marketing efforts, most Alibaba transactions are wholesale. This means higher volume, and more lucrative orders.
The one caveat: payment may not come until after the customer receives the order. For global orders, this can mean waiting days, weeks or even longer to receive payment for an order.
The Costs of Dropshipping on Alibaba: Flat & Monthly Fees (Not to Mention Inventory)
Alibaba is a lucrative marketplace for dropshippers eager to reach new audiences, but that opportunity doesn't come without a cost attached. Dropshippers and other B2B eCommerce stores familiar with Amazon's fee structure may be surprised.
In lieu of the normal per-item fee, Alibaba takes a different approach. For any eCommerce dropshipper looking to sell on the global marketplace, Alibaba charges a flat rate.
The basic package, which offers up to 50 product listings, costs $1,000. The premium package, which allows sellers to list up to 200 products and receive phone support, costs $2800. Both packages have an additional $117 per month fee tacked on after the fact.
Not to mention, the cost of purchasing the inventory before receiving payments from customers.
These prices are steep, but the numbers make them worthwhile. There are 720 million people using the platform in China, with 150 million using it in other markets across the world. Once domestic businesses grow even more familiar with the platform, this number will only grow.
But where there are costs, there's also opportunity! Utilizing Alibaba to its full potential can generate incredible new revenue streams with eager customers in over 190 countries.
Easily accessible financing options can help you hop on the bandwagon right away, without skipping a beat.
How a Dropshipping Line of Credit Can Put You on the Board at Alibaba
Looking to mobilize quickly and begin taking advantage of all that Alibaba has to offer? Then a dropshipping line of credit might be the answer to unlocking your full potential as an Alibaba dropshipper!
How a Dropshipping Line of Credit Works
A line of credit for dropshipping on Alibaba works the same way as a standard line of credit.
But instead of depositing the full amount for the loan, the lender will instead make the amount that you qualify for available, and only charge interest based on the amount withdrawn.
Applying is simple, quick and easy, and the form takes less than 60 seconds to complete. After applying, one of our business financing advisors will contact you to learn more about your specific needs. Once qualified, the line of credit will be available to you in less than 24 hours!
Breaking Down the Initial Alibaba Barriers to Entry
As mentioned earlier, Alibaba requires an initial payment in order to grant eCommerce stores access to selling. Using a line of credit will help you to open this new channel up, without tightening the budget on other marketing or selling efforts.
Purchasing Additional Inventory for Dropshipping on Alibaba
All Alibaba orders are made from one business to another, making the landscape quite different from Amazon. On Alibaba, you'll never sell a single product. Instead, you'll sell tens, hundreds, or potentially thousands of products.
But to manage that volume, you'll need a line of credit to finance inventory beforehand. This financing can make or break your ability to float the cost for inventory before you receive payment from the fulfilled order.
The Team at National Can Help You Capitalize on the Alibaba Potential
At National, our Business Financing Advisors compare line of credit offers from our Global Marketplace of 75+ lenders. Then, we'll get in contact to discuss your options! We'll tailor your loan to your business, ensuring that it satisfies all of your business's needs.