Wondering how to reduce shipping costs for your small business? The Covid-19 pandemic has pushed millions of Americans to switch over to online shopping. As a result, many small businesses have turned to eCommerce – jumping at the opportunity to start selling online and cash in on this growing market.
While online retail can offer a host of opportunities, the cost of shipping is one of the biggest expenses small businesses and eCommerce stores face.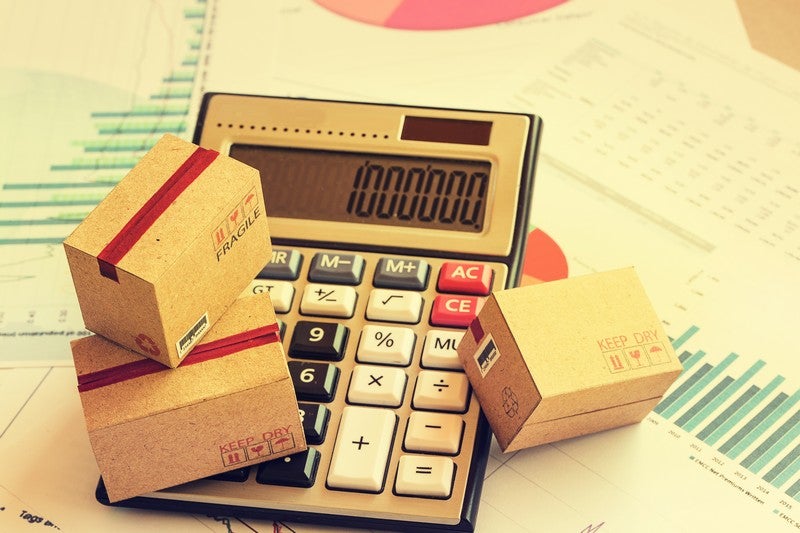 7 Small Business Shipping Tips to Reduce Total Costs
So, your small business is growing, but high shipping costs are holding you back. What are your options?
Understanding how to reduce shipping costs for your small business can make all the difference when it comes to your bottom line. Take a look at some of the top ways you can save money when it comes to shipping.
Negotiate Shipping Rates With Carriers
You don't have to be a giant retailer with millions of orders like Amazon to get discounted shipping rates. It's true that higher shipping volume leads to more volume discounts – but even small businesses can benefit from comparing prices and negotiating lower rates.
If one carrier makes an offer, take it to their competitor as leverage to help your negotiations. You can also share your sales projections with different shipping companies if you expect your orders to increase in the coming months due to seasonality, demand or simply growth.
Make sure to get quotes from multiple carriers instead of settling for your first offer. Even if you're comfortable with your current carrier, consider shopping around elsewhere. If you can find a shipping company offering lower rates or less fees, it may be worthwhile to consider switching.
Prepay for Shipping to Reduce Total Costs
Some shipping companies, like FedEx and UPS, allow you to prepay for shipping labels. You can buy a set quantity of shipping labels upfront and attach them to packages as orders come in. This process helps you save time and reduce shipping costs for your small business.
In order for this strategy to improve your bottom line, though, you'll need to know your shipping costs in advance. It's also helpful if you can anticipate numerous orders of the same weight and dimensions.
To get a better understanding of how this could work, consider looking at your most popular items, and any other items customers normally purchase at the same time.
Size Your Packaging To Precise Product Dimensions
If you're not paying for flat-rate shipping, know that larger and heavy packages are driving up your final costs. Pay close attention to package dimensions.
You only want to use boxes that closely fit the size of the products you're shipping – otherwise you'll end up paying more for excess dimensional package weight. Even if it means storing more various sized-boxes, you could end up cutting costs in the long run. In other words, the packaging for any product (or set of products) should be only slightly larger than the products themselves.
Another way to reduce packaging costs? Get rid of boxes altogether and opt for more cost effective shipping supplies. If your business frequently ships smaller, less fragile items like clothing, try switching to mailer envelopes or poly mailer bags.
Explore Third Party Shipping Insurance
Depending on your business, it may be worthwhile to have shipping insurance for your orders. If this is the case, know that most shipping companies are notorious for overcharging on insurance.
To determine if you need shipping insurance, consider the average value of one of your shipments. If losing one shipment could affect your bottom line, then shipping insurance may be worthwhile. On the other hand, if your average product or shipment is a relatively low cost, then shipping insurance may not make sense.
You're better off considering a third-party company like Parcel Insurance Plan (PIP), Cabrella, ShipSaver, or others. Even if you only save a few cents at a time, it can quickly add up.
Include Shipping Costs in the Upfront Price
Some online businesses won't ring up the shipping price at the checkout page. Instead, they'll incorporate all or part of the shipping expenses into each product's upfront price.
One estimate points out that 88% of online shoppers prefer sites that market free shipping. This strategy makes it easy to advertise free shipping without actually having to foot the entire bill. If you decide to pursue dropshipping, or sell products fulfilled by an affiliate, then you can also bundle shipping costs into the price.
That said, raising the upfront price on your products could drive demand or conversions down. It's important to understand how higher prices will affect your business' sales before you implement this policy.
Reduce Small Business Shipping Costs With a Shipping Platform
The days of having to drive to the post office and wait in line are over. The rise of online shipping platforms have made it easier to streamline orders and manage the shipping process remotely. They even allow you to compare rates which could wind up reducing your shipping costs.
Shippo is an online shipping platform that can help your business lower costs, automate label creation, schedule pick-ups, sync orders from multiple platforms, and more. Other popular shipping platforms include ShipWorks and ShipStation.
Consider Hybrid Services
Using hybrid services like SurePost by UPS and SmartPost by FedEx can significantly reduce shipping costs for your small business. These services pick up your packages and then transfer them to other major carriers like UPS or FedEx. The packages end up at the closest post office to the final destination and are delivered by local mailmen.
While hybrid services can be a great way to cut costs, there are certain volume, weight, and dimensional restrictions. They are also slower than mainstream shipping methods and priority mail, so if your marketing relies on fast or next-day delivery, this may not be the best option.
More Ways to Boost Your eCommerce Store's Bottom Line
Lower shipping costs can help your small business save money, but there are other important components to consider if you plan on growing your online store in the long-run.
For starters, it's important to stay innovative and adapt to changing consumer preferences. One way to do this is by staying updated on the latest eCommerce trends.
But growing your eCommerce business to the next level means more than simply optimizing delivery. Additionally, you'll also need to invest in optimizing your website, marketing, social media outreach, and of course, buy the higher volume of inventory you'll need to boost sales.
As your eCommerce business scales, having extra cash on hand allows you to take strategic steps toward beating your competitors and boosting revenue.
Regardless of your eCommerce store's goals, National can help you find the best financing solutions. Whether you're an Amazon seller or run your own shop, we can help you qualify for competitive rates on a loan or line of credit to maximize your potential.
Fill out our 60-second online application and Business Financing Advisor will get in touch to explain your options for funding!