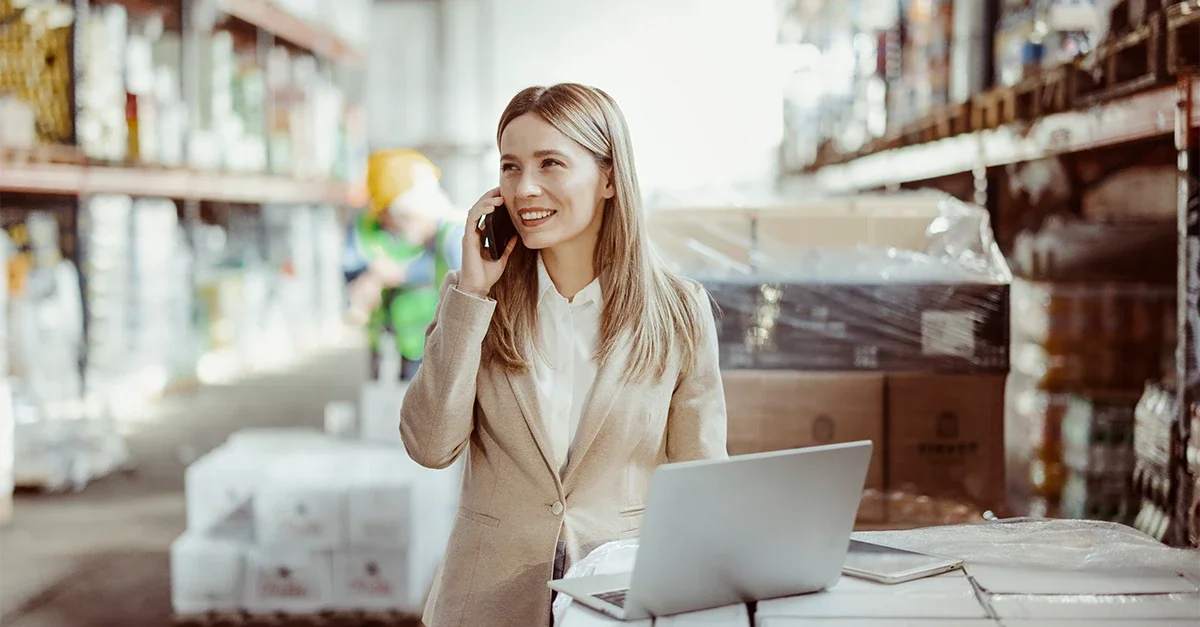 Small Business Loans for Women in 2023
Spend less time waiting and more time growing with access to frictionless financing for any business purpose.
Did you know that 42% of all US businesses are owned by women? Women-owned businesses generate $1.8 trillion a year, according to the Women's Business Enterprise National Council.
They're also growing at an increasingly pronounced rate. For this reason, the accessibility of small business loans for women is essential for the growth and development of women-owned businesses. From 2014 to 2019, their number increased by 21%.
For comparison, all businesses on the whole increased by only 9% over this time period. Top sectors for female entrepreneurs include professional, scientific, and technical services, health care and social assistance, accommodation and food services, and real estate and rental services.
Despite the significant contributions female entrepreneurs bring to the economy, just 25% will seek business financing. Considering how important financing is for a business's growth and success, the lack of funding for women-owned businesses is an issue that needs to be addressed—and fast.
Here's everything you'll need to know about small business loans for women and where to get one.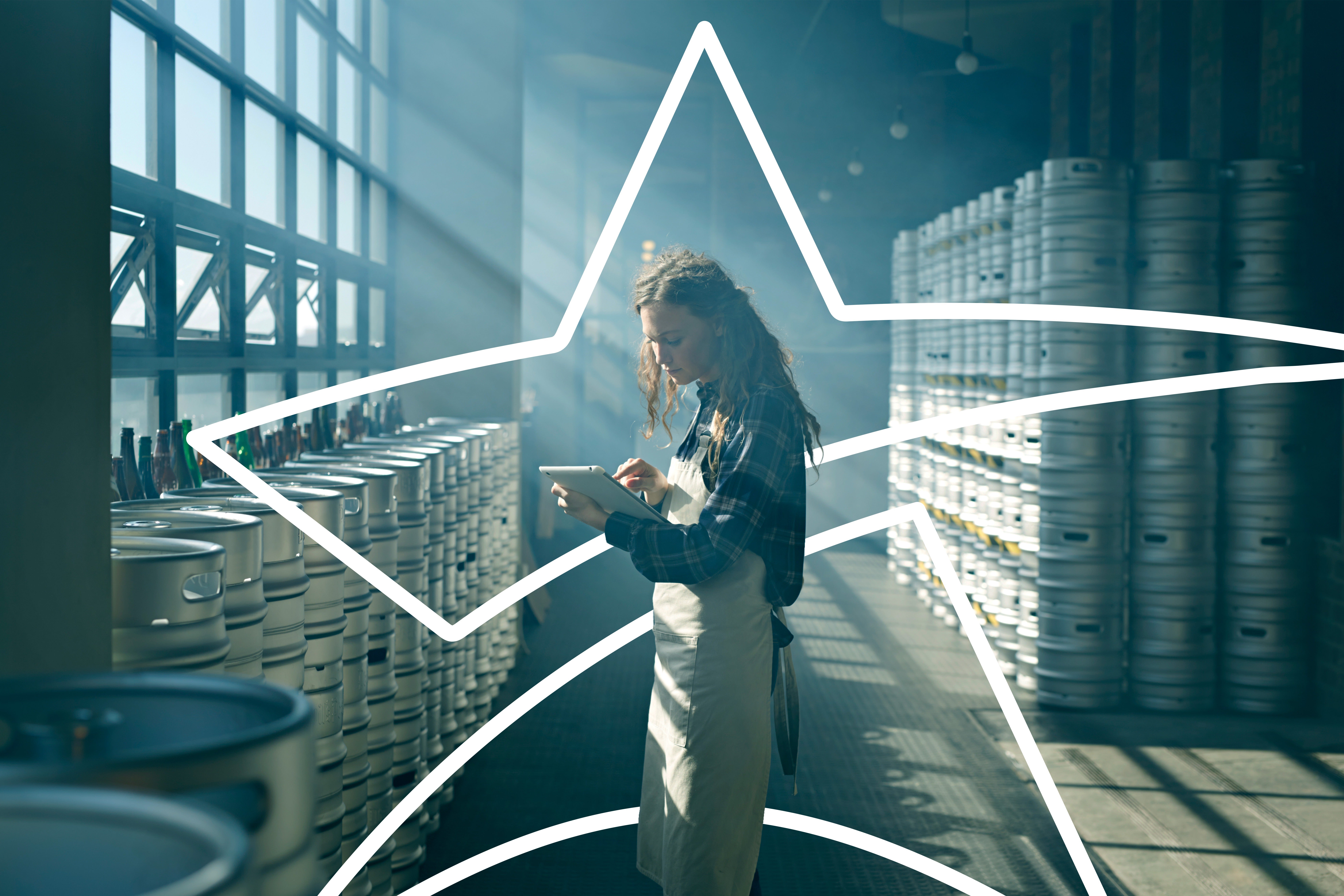 Is It Hard for Women to Get Small Business Loans?
Generally, small business loans for women are harder to get because women tend to have lower credit scores than men, which may prevent them from being able to secure financing – especially from traditional lenders like banks. Other factors, such as discrimination, lack of mentorship, heightened familial responsibilities, and more, can also play a role in holding back female entrepreneurs from securing financing.
Given the total revenue generated by women-run firms, it is clear that small business loans for women are essential to help fuel the overall economy.
Yet most of these success stories would not have been possible without financial support when it was needed most. Entrepreneurs who leverage financing are able to invest in marketing, research new ideas, buy inventory, hire talent, and much more.
Financing can help you get a leg over the competition and reach new levels of growth. Unfortunately, all too often, female entrepreneurs aren't obtaining enough financing.
Even when female entrepreneurs do seek out financing, they're likely to ask for roughly $35,000 less than men. Despite these challenges, female entrepreneurs continuously overcome their adversaries to reach new heights of success – even outperforming their male counterparts in many cases.
Women-founded companies in venture firm First Round Capital's portfolio have outperformed companies founded by men by 63%. Private tech companies led by women have also achieved a 35% higher return on investment (ROI).
As the SBA also states that the amount of startup capital is a "strong predictor of business success," where do female business owners, especially those seeking small business loans for women with bad credit, look to find the working capital their businesses require?
What Business Loans Are Available for Women?
In general, business loans for women can take the form of SBA loans, bank and credit union loans, online lender loans, and microloans. Take a look at how each of these funding types compare to one another.
Loan Type
Pros
Cons
Small Business Administration (SBA) Loans

Low interest rates, high funding amounts, long terms, and can be used for almost any type of business expense.
Great for hiring staff, purchasing inventory, launching new products, or expanding your business.
Various programs to choose from, including 7(a) loans, 504 loans, the SBA 8(a) business development program, and microloans.

Fairly difficult to qualify for.
You'll need good credit, at least 2 years of business history, and be able to meet the SBA's size standards.

Bank and Credit Union Small Business Loans

Can offer lower interest rates and more favorable terms.
Wide variety of options, such as term loans, business lines of credit, equipment financing, and more.

Strict lending requirements can exclude some female entrepreneurs from funding.
At a minimum, you'll need good credit, 2 years of business history, strong revenue, and maybe even collateral.
Notoriously long application processes, which may not make them a good fit if you need funding fast.

Business Loans From Online Lenders

Approval rates are higher at online lenders than at banks/credit unions.
More lenient and offer funding options for younger, smaller businesses and those with less-than-perfect credit.
Wide range of lending products, including term loans, lines of credit, revenue-based financing, invoice financing solutions, and more.
incredibly fast application processing times. You may even be able to have your funds deposited in 24 hours or less.

More expensive, especially if you have poor credit. Your interest rates may be higher than those on bank loans.
Do Women Qualify for Minority Business Loans?
Yes, women qualify for minority business loans. Although some minority business loans may be geared towards a certain group, oftentimes, women are included.
The SBA offers a number of programs specific to minority business owners and female entrepreneurs, such as the 8(a) Business Development Program. You can also browse local SBA resources here. Plus, there are certain funding programs and grants available only to women. You can view a complete list of grants for female entrepreneurs here.
How Do Small Business Loans for Women Work?
Small business loans for women work the same way as they would for any entrepreneur going through an application process for funding. It starts with an online application, the provision of basic personal, business, and financial details, as well as the submission of a bank statement. Applicants may also want to consider multiple lenders and different financing products to find the best fit.
Small business loans for women have been historically slightly harder to obtain. This is due to women having, on average, lower credit scores than men and additional roadblocks like discrimination, lack of mentorship, unequal familial responsibilities, and more. Women also have a tendency to ask for less funding than their male counterparts.
Despite these challenges, women-owned businesses have, time and time again, proven to be successful – even outpacing male competitors in many cases. It may help to compare numerous small business loans for women at once.
With National Business Capital, you can do exactly that with a single application. Some of the benefits of using our top-rated business financing marketplace include:
Compare and contrast multiple business loan offers from a network of top B2B lenders.
Flexible requirements – we work with businesses with all types of credit scores, a minimum of 3 months in business, and at least $120,000 in annual revenue.
A wide range of business financing products – from SBA loans to lines of credit, revenue-based financing, and everything in between.
Fast, simple application process that takes less than a couple of minutes to complete.
Quick funding times – think about having your funds deposited in about a day or less.

Can I Get Small Business Loans for Women With Bad Personal Credit?
Although bad personal credit can make it harder to secure business financing, small business loans for women and other types of funding can still be an option. Online lenders typically have products for all types of credit scores.
For one thing, if your business's finances are in good standing – if you have good business credit and strong revenue – your odds for funding will improve.
If you're still struggling, consider looking into a grant specific to women-owned businesses or taking the time to improve your creditworthiness before applying again.
Small Business Loans for Women: How to Apply
Applying for a small business loan through National Business Capital is a simple, easy, and straightforward process. Here's what to expect.
Apply Securely Within Minutes – Move through our streamlined application within minutes and upload your business documents with zero risk.
Review Your Offers – Compare your offers with expert advice from our team and select the best one for your specific circumstances.
Receive Your Money – Seize an immediate opportunity to grow your business or tackle a new challenge with confidence.
Don't waste your time applying to lenders one by one. Complete our digital application to unlock the most competitive offers your business qualifies for.
Why Work With National Business Capital?
Having ready access to working capital can mean the difference between closing your business's doors or outpacing the competition.
At National Business Capital, we believe every entrepreneur should have equal access to funding solutions, and we're particularly passionate about promoting small businesses – especially those owned by women.
That's why we make it fast and easy to find and compare the best small business loans on the market. Instead of filling out numerous applications and waiting for decisions on each one, you fill out one digital application and receive multiple competitive offers, all of which are personalized to your unique business.
Our team of expert Business Finance Advisors is knowledgeable in almost every industry, meaning we "get" your specific circumstances. We've seen your situation before, and if we haven't, you can count on us to do our research until we fully understand the circumstances you're in.
Don't set your plans aside; Grow with the experts at National Business Capital. With the utmost speed, transparency, and professionalism, you can trust our award-winning team to find the right lender for your business.
Frequently Asked Questions
What Are the Advantages of Getting a Small Business Loan for Women?
Women entrepreneurs are disproportionately affected by strict eligibility requirements at traditional lenders. Small business loans for women come with less intensive eligibility criteria for this protected group, allowing more businesses to access the capital they need to grow.
With your funds in hand, you can benefit from increased purchasing power, bridge capital gaps, and streamline your cash flow to best suit your productivity.
What Documents Are Typically Required to Apply for This Type of Loan?
The specific documentation required will depend on the lender you're working with. Banks and credit unions tend to request more documents than non-bank lenders, but there are outliers on either side.
At a minimum, expect to provide basic information about you and the financial state of your business, including but not limited to:
Driver's license
Business bank statements (going back at least one year)
Business credit score
Financial statements
Time in business
Proof of ownership (K1, schedule C, EIN, certificate of corporation, etc.)
Business tax returns
Collateral (if secured)
Cash flow statement
Business plan
How Long Does the Approval Process Usually Take?
Banks and credit unions come with notoriously long approval processes, with some taking 90+ days to respond to applications. Non-bank lenders are much faster and can return a decision instantly, potentially funding your business within the same day.
Is There a Credit Score Requirement for Applying for This Loan?
Small business loans for women don't come with credit score requirements, allowing entrepreneurs from all credit profiles to access the capital they need to grow. Some other financing programs at National Business Capital come with no credit requirements, including:
Accelerate Your Success
Seize the opportunity to grow your business and gain access to the capital you need.