Start your search for a better business phone system with these top VoIP providers:
Every business needs a reliable phone system with the flexibility to support the modern office environment. VoIP phone providers for small businesses offer the features you're looking for to improve how calls are handled in and out of the office, and more options are being added as new technology becomes available.
If you're looking for a better way to handle how you communicate with employees and connect with customers, check out what today's top VoIP providers have to offer.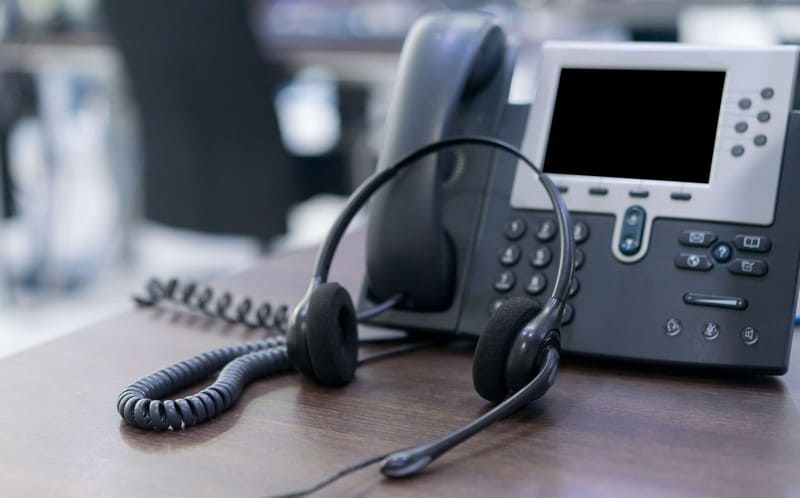 What's the Benefit of Upgrading to a VoIP System for Business?
Good communication is at the heart of every successful company. You can have the best marketing plan, stellar branding and a great product but still get nowhere if your complicated or confusing phone and messaging systems are holding you back.
VoIP simplifies phone calls, conferencing, sales and customer service through a single unified solution. Many services are now completely based in the cloud and allow you to choose to use physical phones designed for VoIP, make calls on other devices through an app or a combination of both. Because calls are carried over the internet rather than traditional phone lines, there's no need to run new wiring to get started with a VoIP system.
VoIP providers offer all of the features you get from a landline, plus additional services specifically for business communications. Using VoIP, you can enjoy:
Call waiting, forwarding and screening
Voicemail with speech-to-text transcription
Teleconferencing and video conferencing
Custom menu creation
Screen and file sharing in video calls
Call recording for use in future training
Cost savings on domestic and international calls
Plus, the phone numbers of VoIP users in your business aren't attached to specific devices or locations. Whenever a customer dials in, the call always goes to the person they want to reach, regardless of whether that person is in the office or out on a remote job. With the right system, you can literally transform the way your company stays in connected.
Tips for Comparing VoIP Business Providers
Don't know how to choose a VoIP phone system? It's pretty straightforward if you start by assessing what you need to improve internal communications and serve your customers better. Here are a few key considerations to keep in mind as you look for a provider:
Monthly price per user or line
Functionality of the basics, such as sending and receiving calls
Call quality and guaranteed uptime
Flexibility and scalability of plans
Features included at each plan level
Feature-rich mobile app with cross-device compatibility
Call management and forwarding
Sales and customer service integrations
Ease of upgrading
Availability and quality of customer support
Security of customer and call data
Most VoIP providers offer a free trial for you to get the feel of the service and to give you time to decide if it's a good fit for your business. You should also be able to rent or purchase VoIP-compatible desktop handsets, the cost of which needs to be factored into the total expense of your VoIP investment.
Easy Financing Solutions to Upgrade Your Business Phone System
For many small businesses, VoIP provides a smart and easy-to-use solution to internal communications and the challenges of serving a tech-savvy customer base. Getting started with the best provider for your company means committing to a monthly or annual contract and possibly investing in new equipment, which can add up fast.
If the cost factor in switching to VoIP has been a barrier to adoption for your business, financing can help you get over the hurdle and start enjoying easier, more robust communications. From business lines of credit to traditional small business loans, National Business Capital and Services can work with your company to find the best form of funding to meet your needs so that you can get you VoIP system up and running.