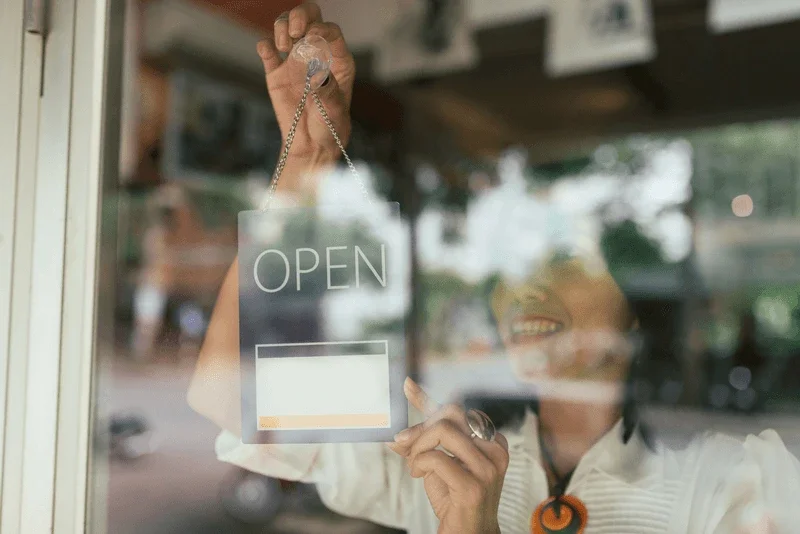 Juggling employees, overhead, payroll, taxes, equipment, and seasonal fluctuations, the largest opportunities like relocating your establishment to smallest challenges like replacing broken equipment can seem impossible to busy restaurant owners. To help finance restaurant purchases without disrupting cash flow, most seek outside sources for financing including banks and direct lenders.
While this is a great method of stimulating business growth while retaining the ability to continue your normal operations, finding the time to locate the perfect restaurant funding option available in the marketplace with rates, terms and amounts that best suit your needs can be hard to come by. And with so many options available, how do you even know where to start?
Fortunately, alternative financing companies like National offer a variety of restaurant financing options to use towards growing and developing your business quickly and easily.
Whether you could use help financing the growth of your restaurant with options including; startup loans, equipment financing, sba franchise loans, or virtually any other restaurant expense. National has all of the connections to find the perfect option for you.
Here are the five most common and proven financing options that restaurants are using to grow their business in 2019….
Top 5 Restaurant Financing Options for Restaurant Owners in 2019
1. SBA Loans for Restaurants With prime rates+, huge offers and long terms, loans backed by the Small Business Administration is one of the most common ways restaurant business owners fund any opportunity.However, many don't know that SBA supported loans are surprisingly hard to get. If you are one of the lucky ones that actually gets approved, your personal assurance and even collateral will certainly be needed to back the funding. You might find that when your own individual funds are on the line, the stress might make it harder for you to succeed. Fortunately, National offers the Hybridge SBA Loan with eliminated wait times, funding in as little as 24 hours, and an easier approval process!
2. Restaurant Equipment Financing Restaurant owners can lease or finance the necessary equipment to run their establishment. Leasing offers affordable monthly payments through customized terms specific to your business. There are typically comprehensive packages offered, ranging from 12- to 60-month terms, which offer a solution to any type of restaurant owner. This type of financing or leasing usually has great tax benefits as well.
3. (Unsecured or Secured) Business Lines of Credit A business line of credit is one of the fastest, most convenient tools for restaurant owners, designed to meet the exact needs of your business. One of its best features is that you only pay for what you use. Even if you do not have an immediate need for funding, a line of credit is always smart to have for emergencies or for when an incredible opportunity arises.Restaurant owners have been taking advantage of business lines of credit for discounts on bulk purchasing, short-term cash flow, fast access to working capital, bridging of slow account receivables, and taking advantage of exciting opportunities with a small window and to pay their taxes in a timely fashion.
4. Unsecured Restaurant Business Loans Want financing, but don't want to leverage any collateral? Unlike traditional banks, unsecured small business loans come with no restrictions on how the funds are used. Many restaurant owners utilize this financing option's fast and flexible terms to serve as an extremely effective solution to their financial needs. Small business financing approvals are NOT based on your personal credit, time in business or if you are showing a loss. This product is very popular among business owners with good credit, and even those who have issues with their credit.You can usually acquire this type of financing even if you have open tax liens with no payment plans in place.Restaurant owners have chosen small business loans to grow their business at a faster pace. The product requires a lot less documentation than a conventional bank loan.
5. Restaurant Cash Advances A restaurant cash advance is not a loan; it is the purchase of future credit card receivables. Although this type of financing has been known to be pricey in the past, a few providers like us specialize in offering more competitive pricing for restaurant business owners. A business cash advance features a repayment fluctuation based on your business and is the perfect solution if you don't want to be tied to a set monthly payment.Restaurant owners especially enjoy the program because not only is there is no set payment, but it also doesn't require a personal guarantee. The greatest part is, you don't have to leverage your own capital – you can leverage ours instead!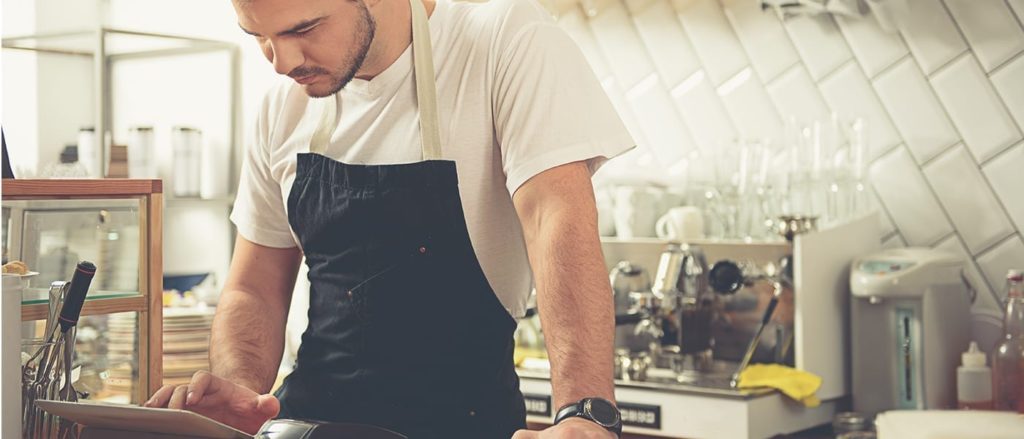 Before You Apply, A Word of Advice:
Choosing the wrong lender will wind up hurting your restaurant more than helping, so choose wisely and do your research.
Traditional lenders are known for giving restaurant owners the raw end of every deal.
Approval is extremely difficult, and processing speeds are often sluggish at best.
Choosing the right lender will result in easier approval, faster funding, and greater growth potential. That's what makes alternative financing companies like National Business Capital so great.
We have a 90% approval rate, work with all credit profiles, and can find funding options for restaurant business owners regardless of annual revenue and time spent in business.
4 Questions Lenders Will Ask You Before Approving Your Restaurant Loan
How long have you been in business? Are you looking for funds to start up your restaurant, or have you been in business for years, and looking to grow and expand your establishment? The answer to this question will help the lender determine what you need to qualify for the funding option of your choice, as well as the the interest rates, term lengths and loan amounts that come with it.
What do you plan to use your borrowed funds for? Before approaching your lender, have a solid strategy as to how you plan to use your borrowed funds to grow your restaurant. Being as specific as possible when explaining your business goals will help your lender feel more comfortable with lending you capital, and may even increase your chances of approval, and getting financing with more desirable funding rates, lengths and amounts.
What is your FICO score?  Most banks and direct lenders base their entire approval process over the strength of your credit score. However, through alternative lenders like National, restaurant loans with low rates, long terms and large amounts are available to all business owners, regardless of FICO and financial history.
How much does your business make in annual gross sales?  The more your business makes in annual gross sales, the better the terms of your restaurant loan will be. However, this is more true through banks and other lenders than it is through alternative lenders.
Make sure you explore all your options to find a financing option that scales to the amount of sales your business makes to prevent over-borrowing and overspending.
Applying for Restaurant Financing, Step by Step
Step 1: Fill Out an Online Application. This is a simple application that only takes about a minute to fill out, and will never affect your credit score. You will only need to provide basic information including your business name, email and phone number, as well as your gross annual sales, and time in business.
Step 2: Connect with an Expert Restaurant Financing Advisor. After filling out your application, an expert advisor will call you in minutes. Tell them your business goals that you need to accomplish through financing, so they can begin tailoring your formal application in ways that helps you obtain the perfect funding option with the terms you desire.
Step 3: Determine the Best Restaurant Loan for Your Needs. Once your formal application is completed with help from your advisor, they will get to work comparing over 75+ specialized lenders in the global marketplace to find the perfect financing match for your restaurant, saving you the time and capital needed to do it yourself!
Step 4: Analyze Your Options with Your Advisor. Consult with your advisor to compare the funding offers you receive, and determine the best financing option with terms that best match your business needs.
Step 5: Receive Funds in as Little as 24 Hours. Through a simplified and expedited process that involves industry-leading experience and cutting-edge technology, you will receive the capital you need in as little as 24 hours.