How do revolving business lines of credit and accounts receivable credit lines work, and how are they different? What industries benefit most from each, and how do they compare against other business financing options?
For companies including wholesale distributors, as well as staffing trucking, automotive, construction and manufacturing businesses, the answers to these questions could change the way you do business forever. First, let's explore how each option works to give you some context.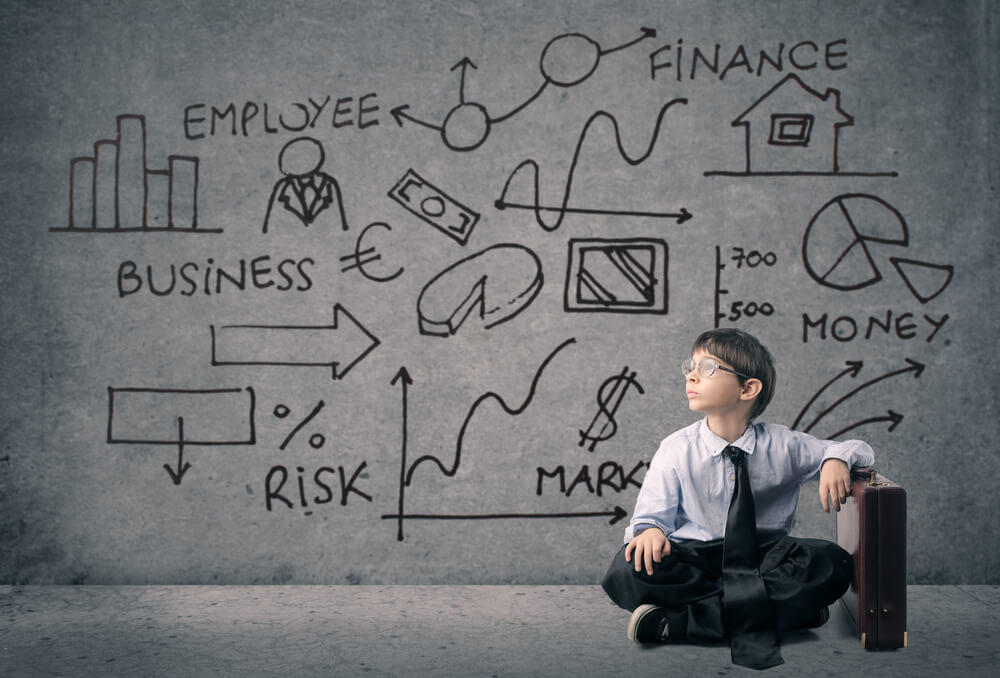 How Does a Revolving Business Line of Credit Work?
A business owner is given a credit line with amounts ranging from $10K to $5Mil. They're then given the freedom to draw only the amount they need at a given time.
They can then replace the amount taken out, adding the capital drawn back into the credit line, where it becomes immediately available to draw from once again.
This is an excellent way for any business owner to prepare themselves for any unexpected purchases that need to be made, and taking advantage of any opportunity.
How Does an Accounts Receivable Line of Credit Work?
An AR credit line works like this: business owners sell single or multiple customer invoices in exchange for a revolving credit line. These are a relatively newer product compared to revolving business lines of credit, and their counterpart, purchase order/invoice factoring.
The AR revolving credit line was created in response to distributors' requests for a non-disclosed alternative to purchase order/invoice factoring, which requires requires customer notification if used, which many business owners are concerned about harming their reputation.
However this has been proven to be more myth than truth, as buyers have grown used to this method of financing after a growing number of distributors have started to use it over many years.
5 Similarities Between Revolving & AR Lines of Credit
No Prepayment Penalties: Pay down, or pay off either credit line completely, with no extra fees or penalties.
True Interest APR: Most financing options including certain small business loans follow interest factoring. Revolving lines of credit and AR financing however follow lower, true interest APR.
No Real Estate Collateral Requirements: No personal or real estate is needed as collateral for both types of credit lines. However, AR financing does require another type of collateral, which we will explain further below.
Flexibility of "Revolving" Options: This ensures that you only pay for what you use, without over-borrowing. It also gives you the freedom to only pay for what you need, lowering your cost of capital. More and more, business owners are choosing to utilize these benefits over other types of funding options including business term loans and other types of business LOCs which typically require you to pay for the entire amount given.
Immediate Access to Funds: Both AR financing and revolving credit lines are connected to your account directly via online technology. This gives you immediate access to your funds whenever you need it. It also lets you review your account balance in real time.
3 Major Differences Between Revolving Business LOCs and AR Financing
1. Unsecured vs. Secured Financing Options
Revolving Business Line of Credit: These do not require any type of collateral, making it an "unsecured" type of financing. This is an excellent choice for any business owner wanting to protect their assets.
While these are generally seen as more "risky" than secured business lines of credit by most lenders, they are easily obtainable through NBC's simplified approval process, seen below.
While terms generally tend to worsen the more risky a financing option becomes, there are easy ways around that through companies like us. We secure our clients only with options that perfectly needs of their business, whether collateral needs to be leveraged or not!
AR Financing: Accounts receivable business lines of credit do require a form of collateral. This makes them a "secured" financing option, as the capital you borrow capital from receive it from is leveraged by the invoices you sell.
This is not always a bad thing. In fact, leveraging collateral of any kind typically gets business owners financing with more agreeable terms than those that do not.
Lenders see financing options that require collateral as less "risky" than those that don't. Additionally-you still don't have to leverage any of your business and personal assets. You only have to leverage the invoices of your customers instead.
2. Requirements: Revolving vs. Accounts Receivable Financing

3. Industry Benefits
Revolving Business Credit: With virtually no industry restrictions, no collateral requirements, and simple qualification requirements, revolving credit can be used by any type of business for nearly any business use.
Manage payroll, purchase inventory in bulk, upgrade or purchase equipment, bridge gaps in cash flow – how you use your funds is completely up to you. Restaurants, construction companies, retailers, and businesses from all industries that aren't B2B businesses typically benefit the most from this type of credit line.
AR Credit Lines: AR credit lines are typically used by big B2B companies that require larger amounts. These business types include wholesale distributors, trucking, staffing, automotive, wholesale distributors, and manufacturers.
Typically, these kinds of businesses benefit the most due to their ability to sell customer invoices in advance of slow customer payments. This gives them the time and capital needed to stock up on inventory, prepare for more customers, and bridge gaps in working capital.
How to Get Revolving and Accounts Receivable Business Lines of Credit
National makes it simple. Simply fill out our 1-minute application, or give us a call at (877) 482-3008. A Business Financing Advisor will contact you in minutes regarding your choices moving forward. Typically, these types of credit lines fund within 24 hours after applying. So, what are you waiting for! Apply today, and get funded tomorrow!