Is an online business loan right for you? Trying to navigate the lending landscape can be confusing if you're a new small business owner or you've never applied for financing before. Online fintech lenders use simple applications and streamlined, tech-driven underwriting to take the hassle out of getting funding, like you might encounter with bank loans.
Of course, to get the right loan for your business, you have to know where to look, what you're looking for and what's required to qualify. Here's how to find small business loans from reputable fintech lenders and get the best funding option for your business.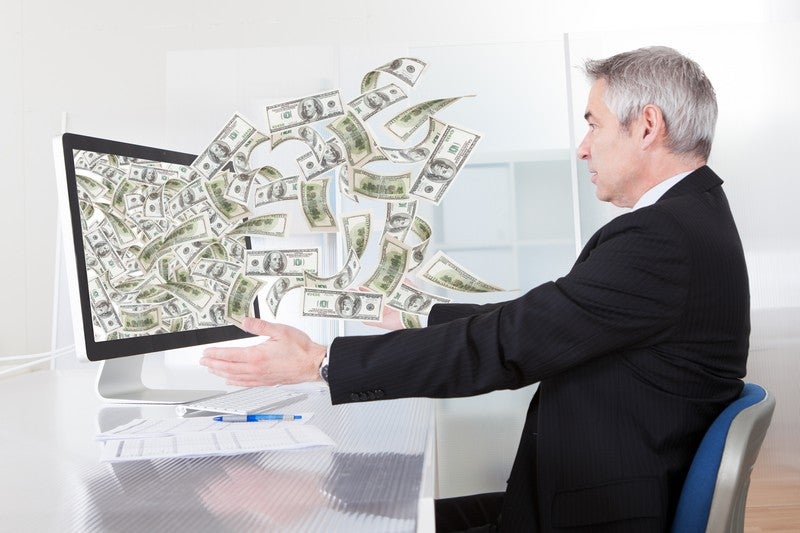 Browse for Online Business Loan Options
A successful online loan search starts with knowing how much funding you need and which type of loan is best for you. By understanding this, you can immediately weed out unqualified lenders and focus on those with relevant offers.
Compare These Factors to Find the Best Online Business Loans
Because the fintech lending industry has grown quickly and is still evolving, you'll have to compare several key aspects of each company's lending process to narrow your search. Look at:
Funding amounts, both minimum and maximum
Available loan types, such as term loans, equipment financing and lines of credit
Rates and rate structure, including how and when payments are collected
Additional fees for origination, processing and/or closing
Industry restrictions for high-risk or questionable industries
Application requirements, such as FICO score, time in business and revenue 
You'll also want to evaluate how each lender does business. It should only take a few minutes (normally only a minute) to submit an initial application to a fintech lender.
It's also common practice for these companies to evaluate the total financial picture of your business during the underwriting process, rather than just a few specific metrics.
Don't Get Stuck with a Predatory Lender
Your search may turn up some lenders that make big promises, but don't give a lot of information. These companies typically:
Offer very short repayment terms
Charge unreasonable interest rates
Promise funding with "no credit check required"
Ask for upfront payments
Other red flags include a lack of available rate or term information, loans with balloon payments at the end of the terms, and payment schedules designed to prevent you from actually paying off your debt.
What's the best way to avoid these predatory practices as you compare lenders?
Look for transparency in rates, terms and fees
Read reviews from previous or current customers
Check ratings, reviews and complaints on the company's BBB page
Pay attention to how negative reviews and disputes are handled
Generally, these companies will focus on closing the sale right away, without considering how financing can help you.
A quick call to the lender can clear up any additional questions. It can also give you an idea of what kind of service to expect if you move forward.
Evaluate Online Business Loan Criteria
After you've narrowed down your lending options to a few top choices, it's time to compare application requirements. Review information from each lender to determine if your business has a chance of qualifying. In many cases, you can fill out a pre-qualification application to get a quick answer.
Don't forget to also calculate the total cost of each online business loan!
Before accepting an offer, be sure that you're capable of taking on the full amount of debt without compromising cash flow or your bottom line. You can use an online loan calculator to make the process easier, minimizing the potential for errors. Be sure to figure in the additional revenue that financing might make possible.
Marketplace Lenders vs. Loan Rate Shopping
There are some downsides to shopping around for lenders, the biggest of which is potential damage to your credit score.
Some online lenders do a "hard pull" credit check when you apply. Although these types of inquiries only account for 10% of your total credit score, you can still lose 5-10 points each time. While many lenders understand this, it could be enough to hurt your chances of getting any funding at all.
Fintech marketplace lenders take a different approach to help you find the best online business loans. Marketplace lenders act as intermediaries between you and a group of potential funding sources that wouldn't be easy to access on your own. Instead of doing all the footwork yourself, you can put in a single application and receive offers from multiple lending partners.
What are the benefits?
Faster access to funding, and no hard credit checks until you accept a loan offer. This highly efficient system connects business owners like you to specialized lenders depending on your business credit score, industry, and other details.
Online Business Loan: Apply Once for Multiple Offers
You don't have to spend valuable time on an extensive search or hurt your credit score with multiple hard pulls to get the best offer on a small business loan, line of credit or equipment loan.
Applying with National Business Capital gives you access to a marketplace of over 75 lenders. Through one quick, streamlined application process, you can get funding tailored to your needs in just a few days.
You can also access two exclusive financing options that make funding available right away!
The Performance Advance Financing Solution is based on business performance – not a FICO requirement – and provides up to twice the funding of other loan products. The eQuickment Financing Product helps you finance equipment purchases under $75,000, and only requires an online application and a FICO score of 600 or more (there's no minimum annual sales). Both put funding in your account in as little as 24 hours.
Apply today for one of several financing options to see if you qualify!