Thinking about breaking into new markets but don't know where or how to start? We've put together this guide on everything small businesses need to know about entering new markets, gaining a competitive advantage, and opening new revenue streams.
The coronavirus pandemic and the economic recession of 2020 have demonstrated how important it is for small businesses to jump on new opportunities in order to stay afloat. Expanding into new markets is one of the best ways to do this.
Breaking into new markets means reaching an even wider audience and developing more ways to earn revenue – which can prove to be a lifesafer in the event of another economic downturn.
It's not the easiest business strategy and requires a ton of hard work. That said, it can mean the difference between going out of business or strengthening your revenue.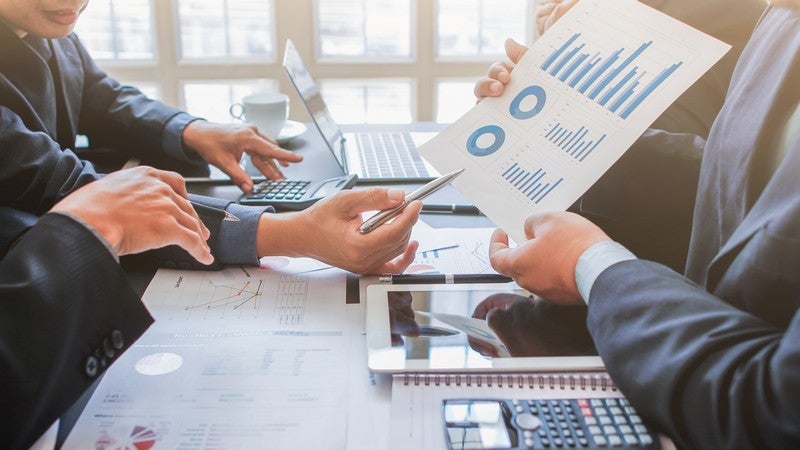 Is It The Right Time to Break Into A New Market?
Many successful businesses find themselves breaking into new markets once they've outgrown their current business model.
These are businesses that have maximized their potential within their current market. They may be generating a healthy amount of revenue, but investing more time and money into existing markets doesn't result in the same high levels of returns they experienced when they were still growing. Instead, they could maximize potential if those same resources were invested into new channels.
During the pandemic, though, breaking into new markets can also help small businesses in other ways.
Many small businesses experienced disruptions to their usual revenue channels as a result of the coronavirus pandemic. In response, some have expanded into new markets as a way to pull through and capitalize on this opportunity.
For instance, retail stores began exploring eCommerce opportunities. Restaurants started offering more robust delivery and take-out services. Numerous other businesses began introducing new products and services outside their current business models to meet changing demands.
A recent survey by American Express reported that 76% of business owners are changing their business model or are in the process of pivoting to maintain revenue.
However, this can also benefit your business in other ways.
The Benefits of Breaking into New Markets and Industries
Opportunity to increase revenue
Greater competitive advantage
Differentiation from competitors
Moving towards a full-service business model
Reduced risk from multiple revenue streams
How to Break into New Markets and Industries
Looking for ways your small business can expand into new markets and industries?
Before you begin offering new products, new services, or investing into new channels – make sure to follow these tips.
Take Time for Market Research
New industries are unfamiliar territories.  Before expanding your business, it's important to conduct market research to eliminate as many unknowns as possible. Specifically, you'll want to have an understanding of the unique challenges you might face in target markets.
Make sure to research who your major competitors will be, as well as potential partners. You'll also need to learn about your target audience, existing products and services, prices, distribution channels, industry trends, barriers to entry, and more. Be sure to look everywhere, from industry studies to business school, for helpful information.
Incorporate any new information you learn into your business plan. You specially want to lay out various strategies that will help you adapt to challenges you may run into along the way.
Maintain Brand Consistency
One of the biggest challenges many businesses face as they branch out into new territory is maintaining brand consistency. You may be offering a new product or service, but it's important for customers to remember that you're still the same reliable, trusted company.
This is especially true for businesses introducing new products, services or going after new customers. You want to make sure your new venture is in tune with your brand's overall identity.
One way to do this is by sitting down and defining exactly what your brand identity is. Hone-in on your mission statement and your brand values, which should be consistent, even as you break into new markets.
You may also want to evaluate your color schemes, copywriting guidelines, and design elements on your website, social media channels, and any other marketing your small business might do. Ensure that these basic elements remain the same across all platforms.
Invest in Marketing
Expanding your business requires an entirely new marketing strategy. You'll need to focus on informing potential consumers about your new venture and increasing brand awareness. One way to do this is by launching a relevant business marketing campaign.
For instance, retail stores that are establishing an eCommerce site for the first time may want to invest in digital marketing or social media. Brands introducing new products may want to invest in brand ambassadors, or even a sales team that can get audiences excited.
The possibilities for growing your business are endless. If you're unsure about the best way to reach potential consumers, it may be worthwhile to work with a marketing expert in your field that can give you an inside scoop.
Develop Your Website
If you're considering expanding your retail business into eCommerce, it goes without saying that your website should be developed into an online store. But even if you're not an online business, it's important your website reflects the changes you've made to your business plan.
For example, restaurant owners offering new takeout or delivery services should consider including an interface for customers to place orders through their site. Other businesses can explore online ordering as well. It's also important to ensure your website has the right functionality to handle this demand.
No matter what type of business you operate, make sure your website incorporates the new products or services you're introducing.
Assess Your Business' Finances
Although many businesses have found success by breaking into new markets, more often than not, it requires a significant investment. Before you get started, make sure to do the math and understand how your cash flow will be affected by your new venture and whether you can afford it.
No matter how well-researched your business plan is, there's always a chance you could run into a few hiccups. That's why you'll want to make sure you have enough cash reserves on hand to cover any unexpected expenses. A business line of credit can also be helpful.
Depending on how you're planning to expand your business, you might need some extra cash to fund your new investments. Investors can give you the necessary cash, but at the steep price of your future profits. Cash reserves can also only go so far, and relying on them may hold you back.
Applying for a business line of credit or business loan gives you additional access to the funding you need to truly reach the next level.
How Extra Financing Can Help Your Business Break Into New Markets
Breaking into new markets is an exciting step for your business, but if you're at a turning point, it may not be cheap. National can help you
At National, we specialize in helping businesses find affordable financing options to expand into new markets and accomplish all their goals. Whether it's a business loan or a business line of credit, we make sure you have everything you need to be successful.
Want to know what you qualify for? Fill out our 60-second application and one of our expert Business Financing Advisors will get in touch with you about tailored financing solutions.