If you're considering financing options for your small business, you might be wondering if you can get a business line of credit with no credit check.
The short answer: possibly, but it's very unlikely. Not all lenders require a hard credit inquiry upfront, but most will check your score before receiving a loan. However, even with low or no credit, there are often options available.
Business lines of credit are similar to small business loans but with a few important differences. They're a more flexible option for business owners with quickly changing needs. You can draw more when you need funding for marketing, new business changes, or to solve a challenge.
While you get approved for a large amount, you'll only pay interest on the amount you draw. This makes it a fast and easy choice for business owners with unknown expenses ahead.
For one reason or another, you may want to get a business line of credit with no credit check. Whether you're worried about the impact of a credit inquiry or have concerns about qualifying, exploring your options is a natural part of the process.
Here's what you need to know about whether you can get a small business line of credit with no credit check—and if not, what else you can get.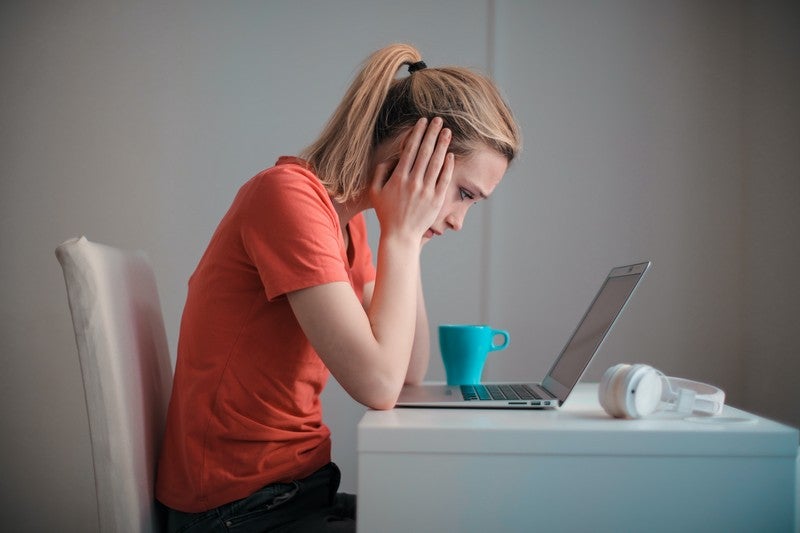 What Is a Business Line of Credit With No Credit Check?
Simply put, a business line of credit with no credit check means that you're qualifying for financing without having to provide a credit score.
As part of the process, most business credit lines and other financing options require a credit check. This provides the potential lender with your credit score, which paints part of the picture of your business.
Your credit score is based on a number of factors, but generally, they all relate back to your financial history. If you get a business line of credit with no credit check, then lenders will typically look at other factors, like your total revenue, time in business, and the opportunity at hand.
By bypassing the credit check, you may escape certain limitations or other consequences.
No credit check small business loans and lines of credit are hard (if not impossible) to come by, as most lenders will want to see this number before taking on risk. That being said, lenders will explore other aspects of your business before making a final decision.
But because your options may be limited, it's worth examining how the process normally works.
The Purpose of a Credit Check (And Why It's Not the Defining Factor)
The main goal of a credit check is to examine your financial history. In doing so, lenders can learn if your business is capable of generating revenue to repay the balance and how you've handled previous financial commitments.
A high credit score speaks to your financial responsibility. A low credit score, on the other hand, signals that you've had some struggles in the past. Many lenders realize that growing a small business is difficult and understand some struggles.
Different types of lenders have different standards. Banks typically go to great lengths to minimize risk and consider your credit score to be a defining factor in the decision to approve a loan.
Alternative lenders, on the other hand, realize this is only a piece of the puzzle. Even with a low credit score, you may be able to qualify for some options. In addition to your credit score, alternative lenders also consider your revenue and where your business is going.
Can You Get a Business Line of Credit With No Credit Check?
It's possible, but it's not likely. Even if you can, you might not want to, as the lender offering it may impose fees, use restrictions, and other charges that can complicate your use of the financing.
A lender offering a business line of credit with no credit check is taking on immense risk. They don't know enough about the borrower's history, so they're essentially throwing darts and hoping that the borrower honors their agreement. This isn't a viable business strategy, which is why a majority of lenders won't offer it.
However, there are some nonbank lenders that don't hold credit qualifications as highly as others. These organizations may still need to check your credit, but they won't consider challenged credit as an immediate disqualification. Keep in mind that these lenders often come with higher interest rates than others, which is the trade-off for the lack of a credit requirement.
Business Line of Credit With No Credit Check: Challenges and Risks You May Face
Finding a business line of credit without a credit check isn't an easy process. Here are a few of the challenges and risks you may face.
Lack of options
Higher interest rates
Higher annual revenue/time in business qualifications
Potential inclusion of contract fees and contingencies
Scams
Most importantly, know that searching for a business line of credit with no credit requirements will take time. You won't have as many options as you would if you could leverage your credit history, so you'll have to devote more time and effort to finding an option that aligns with your goals.
If you're looking to streamline this process, consider working with a marketplace of lenders like National Business Capital. Instead of researching and applying with lenders one by one, you complete one application and find the most competitive options you qualify for. This way, you won't waste your time, and you can get back to running your business as fast as possible.
How to Get a Business Line of Credit With No Credit Check
Credit is important, but it's not an automatic disqualifier with all lenders. Here are some strategies to help you find the best business line of credit for your goals.
Evaluate your business – First, you'll review your business financials and determine a safe level of debt to take on.
Research lenders – Specifically, ones that don't require credit checks
Apply with top options – Choose 5-10 top options to consolidate your search
Review your approvals – Compare your approvals against one another, then find the one that best fits your business
Forecast – Put yourself 6, 12, or 18 months into the future. Does this offer allow you to grow on your schedule?
Finalize a contract – Select the best offer, then finalize the contract and receive your funds.
There's nothing worse than finding out your financing isn't what you expected after you've signed the contract. For this reason, make sure to review all the terms and conditions in your contract. If you want a second opinion, it's worthwhile to reach out to a lawyer or a colleague who has experience in financing their growth.
Eligibility Criteria and Requirements
Qualifications will differ from lender to lender, but you can expect some lenders to inflate other eligibility criteria because they can't rely on a credit score.
Here are the average qualifications:
1+ Year in Business
$120K in Annual Revenue
Collateral, in most cases
Collateral gives lenders an extra layer of protection against a defaulted borrower. Instead of being left with a financial loss, they can recoup the collateralized asset and sell it, earning some of the money lost through the default. Since there's no credit check involved, collateral requirements are more likely.
How to Apply for a Business Line of Credit
At National, we help you qualify for the best rates, terms, and amounts through our network of 75+ lenders. After one 60-second application, you can learn your options in minutes and get funding in just a few hours.
We have options for all credit profiles. Whether you're seeking $100k or $5 million, trust our team to match you with the most competitive offers.
Get started taking your business to the next level by applying now!
Frequently Asked Questions
What Are the Alternatives to Getting a Business Line of Credit Without a Credit Check?
If it isn't an option for you, there are a few alternatives. Through business lending, you can potentially qualify for revenue-based financing – a product that doesn't require a minimum credit score – or asset-based lending, which leverages the value of your collateral in exchange for funding.
Soft Credit Pulls vs Hard Credit Inquiries: What Do You Need to Know?
A hard credit inquiry, in which the lender looks at your entire credit history through a credit agency, would provide details about your business. In the process, though, it would temporarily lower your score. This is because it indicates that you may take on additional financial obligations.
Now, small business lenders do a soft credit pull while helping you explore your options. Instead of running through your entire financial history, this provides one simple number: your credit score. This score is enough for lenders to help you explore your options, especially because they're also looking at other areas of your small business.
Then, while finalizing the agreement, lenders will typically run a hard credit check. This helpful process ensures that your score doesn't suffer while you're still weighing options. In other words, you'll only have a hard credit pull if you decide to move forward.
How Does Your Credit Score Affect Interest Rates?
Your credit score doesn't determine if you can or can't qualify for a line of credit, but it can influence your interest rate.
Because a high score indicates your financial strength, there are generally more options available. In most cases, you can qualify for competitive interest rates with a high credit score. You may also have more freedom in the term length or the period of time throughout which you repay the amount.
On the other hand, a lower score indicates you've had some difficulties in the past. That being said, there will generally still be options. Many of them, however, will involve higher interest rates. If your business has a new opportunity on hand to double or triple revenue, though, then the higher rates may be worthwhile.
Getting a business line of credit with no credit check makes this a bit more complicated. Because lenders can't get a reading on your financial history, interest rates may be much higher than normal.
What's the Minimum Credit Score for a Business Line of Credit?
As previously mentioned, getting a business line of credit with no credit check is difficult—but getting funding with a low score isn't out of the question. The minimum credit score for a business line of credit often depends on the lender.
Banks place a lot of emphasis on your credit score and generally won't settle for anything below 670. You'll need to prove beyond a shadow of a doubt that your business is the perfect candidate, too.
Alternative lenders operate differently, instead examining the future of your business. High revenue is the best indicator that your business will continue growing and thriving.