Slogging through the tough qualification process for a business loan isn't always necessary to obtain financing for your company. In some cases, a personal loan can provide enough cash to cover your business expenses. Before you take a personal loan, though, there are a few important differences between business and personal loans to consider.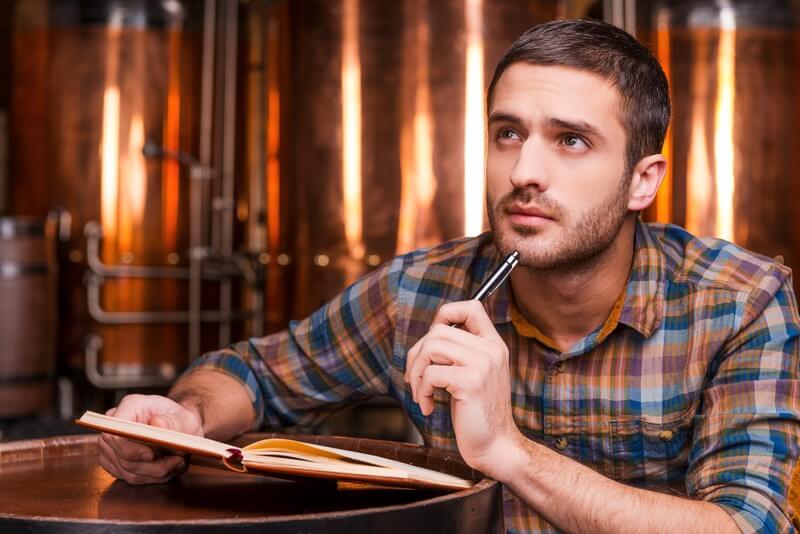 Business Loan vs. Personal Loan Uses
There are many differences between business loans and personal loans. However, the key differences lie in the intended use of and potential restrictions on the funding you receive.
Using a Personal Loan
Personal loans are generally term loans, which provide a lump sum you have to pay back over a given period of time.
You should be able to use the money for any type of expense; however, some lenders may have spending restrictions. Check for any limitations before proceeding with a loan agreement.
Unless your lender specifies otherwise, you're free to put money from a personal loan toward business expenses. This can be useful if you're launching a startup, or your company is very new and lacks the financial/operational history required to get a business loan.
Business Loan Uses
Established companies with great credit scores are most likely to receive funding from traditional lenders.
If you qualify, the money can only be used for expenses related to running or growing your business, including:
You can also get loans for more specific purposes, such as investing in new equipment or buying a franchise.
Comparing Loan Qualifications
Your chances of qualifying for a personal or business loan depend on multiple factors. This includes whether you have the time to complete detailed paperwork. Understanding the application and qualification processes can guide you to the best choice.
How Personal Loan Qualification Works
Lenders look at two main factors when considering personal loan applications:
Personal credit history
Applicant's income
Your debt-to-income ratio may also play a role.
Lenders use this to evaluate whether you're capable of taking on loan debt without defaulting. As long as everything looks good, you might be able to qualify for a personal loan, even if your business credit isn't stellar.
However, a weak personal financial profile may cause a lender to reject your application, or require you to secure the loan with collateral.
If you qualify for an unsecured loan, the interest rate will likely be higher than interest on a business loan.
According to Bankrate, rates on personal loans can range from 10.3% to 32% depending on your credit score. You'll usually get between one and seven years to pay off the full loan amount with interest. Some lenders may offer better rates and terms to applicants in particularly good financial standing.
Qualifying for the Best Business Loan
Qualifications for business loans can vary depending on the type of lender. Traditional lenders like banks will have strict qualifications and require extensive documentation. Fintech lenders, on the other hand, have flexible requirements and require minimal documents for approvals.
When you apply for a business loan through a bank, they will evaluate:
Business and personal credit rating
Monthly and/or annual revenue
Time in business
Cash flow
Financial projections
Industry risk level
You'll need to provide documentation detailing your company's current financial profile and future expectations. Additionally, you'll need a detailed business plan that explains how you want to use funds from the loan. Some loan types are secured with collateral; others require a general lien and personal guarantee.
Fintech lenders, on the other hand, will simply require a bank statement and tax returns.
Comparing business loan rates vs. personal loan rates shows the difference this level of detail – and the availability of collateral—can make. Businesses representing very little risk may be able to qualify for lower rates than other industries. Loan terms for business financing can be as little as a few months for short-term loans, to 25 years or more on long-term and equipment loans.
Because lender credibility can play a role in terms and rates, make sure to research the reputation of any financing company before applying. Also, be sure to factor in additional fees, like origination or underwriting fees, when comparing loan costs.
Cautions for Using a Personal Loan for Business Expenses
If personal loans are so much easier to get, why bother with business loans at all?
By trying to save a little hassle during the application process, you could find yourself dealing with these complications:
Not being able to access as much funding as a business loan could provide
Putting personal assets at risk to secure the loan
Struggling to meet payment obligations for shorter loan terms
Forfeiting tax credits or legal protections you can only get if you keep business finances separate
Losing the opportunity to build business credit
A drop in your personal credit score if you miss payments or default
You may be able to avoid these problems by considering a business credit card vs. a personal loan. These are much easier to qualify for than business loans, and can be used to cover small expenses without as many potential risks.
Need Business Funding Without the Hassle?
When a business loan is the right option but you don't have the financial strength or solid business history required to qualify for traditional funding, National Business Capital may be able to help.
National offers business loans for startups, established businesses and companies with less-than-perfect credit scores. You don't have to submit piles of paperwork, and you can receive your money in as little as one day. Get in touch for more information on how you can access business funding with the ease and speed of a personal loan application.