Look out, maple syrup.
After years of steady growth, the Canadian alternative financing market has slowly picked up speed, and it's set to explode.
Our neighbors to the north have had access to alternative finance lenders for some time. But, statistics from the past few years demonstrate sizable, sustained growth in this emerging market.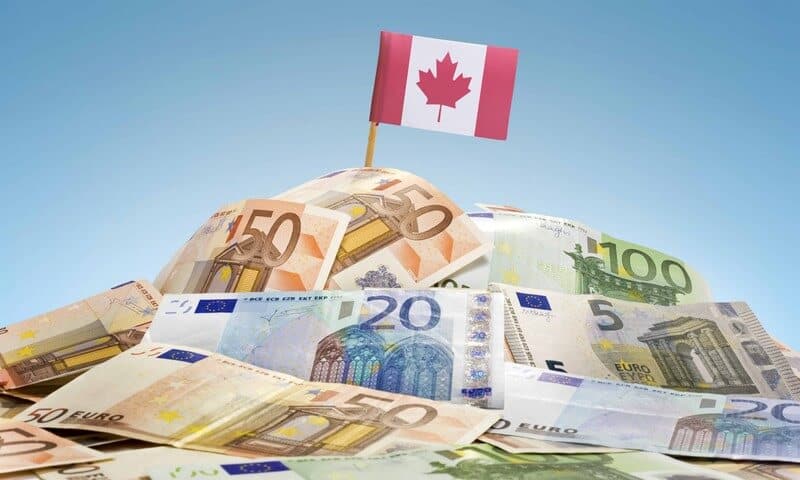 Canadian Alternative Finance Market: Exploring the Numbers
Alternative finance is just beginning to leave a lasting impression on Canadian business owners in need of funding. However, Canada is no stranger to this market.
In 2017, Canada's alternative business lending market hit two important milestones, according to data collected by the Cambridge Centre for Alternative Finance, as well as the Ivey Business School at Western University:
The alternative business lending market reached 867.8 million– a whopping 159% increase from 2016, when the market reached 334.5 million.
Balance sheet lending– which comprises 57% of the total Canadian alternative finance market– grew by 378% to reach 494 million.
This rapid market growth shows no signs of slowing down, either. While 2017 was the last year that relevant data was available, these numbers will continue to climb as more Canadians learn of the ample opportunities available.
2017 was a year of rapid growth for the U.S. alternative lending market as well, according to the same study. Over the course of the year, the total market volume grew by 24%– and reaching $42.8 billion in the process. Over the course of five years (2013-2017), the alternative finance market in the U.S. reached 121.7 billion.
As this trajectory continues, alternative financing could carve out a substantial piece of the market in Canada.
And for good reason, too.
Savvy Borrowers Are Keeping Banks on Thin Ice
Canada's increasing attention to the opportunities available through alternative financing is a natural progression. Like the rise of alternative financing solutions in the United States, the booming Canadian market was propelled by overly cautious traditional lenders.
According to DeBanked, Canadian business owners are eager to indulge in the alternative financing market over traditional bank lenders for a few reasons.
First, Canadian banks have raised their credit standards. This transition makes it even more difficult for business owners with challenged credit to access financing options at reasonable rates.
Second, Canada has also quickly taken to the fast-paced style of alternative financing, which better suits the modern business landscape. Canadian business owners can receive their loans as funding becomes available in real time, without waiting weeks wondering about the application's status.
As the Market Develops, Expect Loan Product Changes
With more Canadians hearing tell of the advantages of online alternative lenders each day, the market is growing quickly. New alternative business lenders and alternative branches in traditional institutions are emerging all of the time. Nonetheless, the U.S. market will likely continue to outgrow Canada's, if only due to its significantly larger population.
As lenders continuously develop a better understanding of the types of loan products Canadian businesses need, these offerings will become increasingly better suited for the Canadian market. While balance sheets are the norm as of now, other industry-specific loan types could take the spotlight in the future.
The merchant cash advance is at the forefront in this rapidly developing market. Merchant cash advances are designed to ease cash flow difficulties for businesses awaiting customer payments. After selling an invoice to a lender, companies will receive immediate payment, which means the invoiced customer pays the borrower directly at a later date.
Alternative Loan Awareness Skyrockets in Canada
According to a survey conducted by Smarter Loans, business owners are anything but reluctant to leave traditional banks in favor of alternative financing solutions, as demonstrated by a study:
Out of 1,160 Canadians, 29% applied for funding through a bank or other traditional lender.
24% of the survey respondents applied for their first loan through alternative channels in 2018.
Over the past three years, 54% of the people who responded to the survey applied for an alternative loan for the first time.
Interestingly, many of these Canadian borrowers–42%, to be precise–have turned to international lenders, especially those based in the U.S.
These alternative loans are serving Canadian businesses in all industries, including:
Restaurants
Trucking
Retail
Construction
Oh, Canada: You Don't Need a Passport For Alternative Lending!
Delayed loans won't cut it in a world that demands immediate action from business owners fighting to thrive. Rather than navigating dense regulatory framework, alternative business lenders can effortlessly sidestep many traditional financing obstacles, including:
Unreasonable credit score expectations: Banks are reluctant to lend to businesses with a less-than-pristine credit score. Alternative financers work with all credit profiles.
A mind-numbing pile of paperwork: To even consider the notion of a business loan, banks require borrowers to fill out piles of paperwork. Alternative lenders require only a few documents to push the process along smoothly.
A never-ending waiting period: With banks, you may wait several months after filing an application, only to find it eventually rejected. Working with an alternative lender provides you with the immediate peace of mind about the state of your loan, and helps you create a strategy for moving forward.
The best part: alternative lenders based in the U.S. are ready and willing to work with Canadian businesses that need funding! You can apply and send any documents online, without distracting yourself from the day-to-day in your business. And no, you won't have to edge your way through customs or border patrol to get there.
Whether you're working through a seasonal slump or capitalizing on an expansion opportunity, National's team of financing advisors is prepared to provide a seamless process. After communicating with our network of 75+ lenders, we'll touch base about a few of the best loan options for your business, and get your business funded!
To get started, fill out a 60-second application or give us a ring at (888) 488-GROW!