Right now, car sales are at an all-time low due to a computer chip shortage that's caused supply chain shortages and factory shutdowns. But you wouldn't know it from looking at the market.
Automakers like General Motors, Stellantis NV, and Nissan all announced their sales fell last quarter. The demand for cars is strong, and prices have hit a record high. In August, the average price for a new vehicle was $43,355, which is up 10% from a year earlier.
But automakers have had to close plants while they wait to receive necessary parts, significantly slowing the delivery process. GM's shares rose 8% in September despite these ongoing challenges, and Ford's shares went up 9%.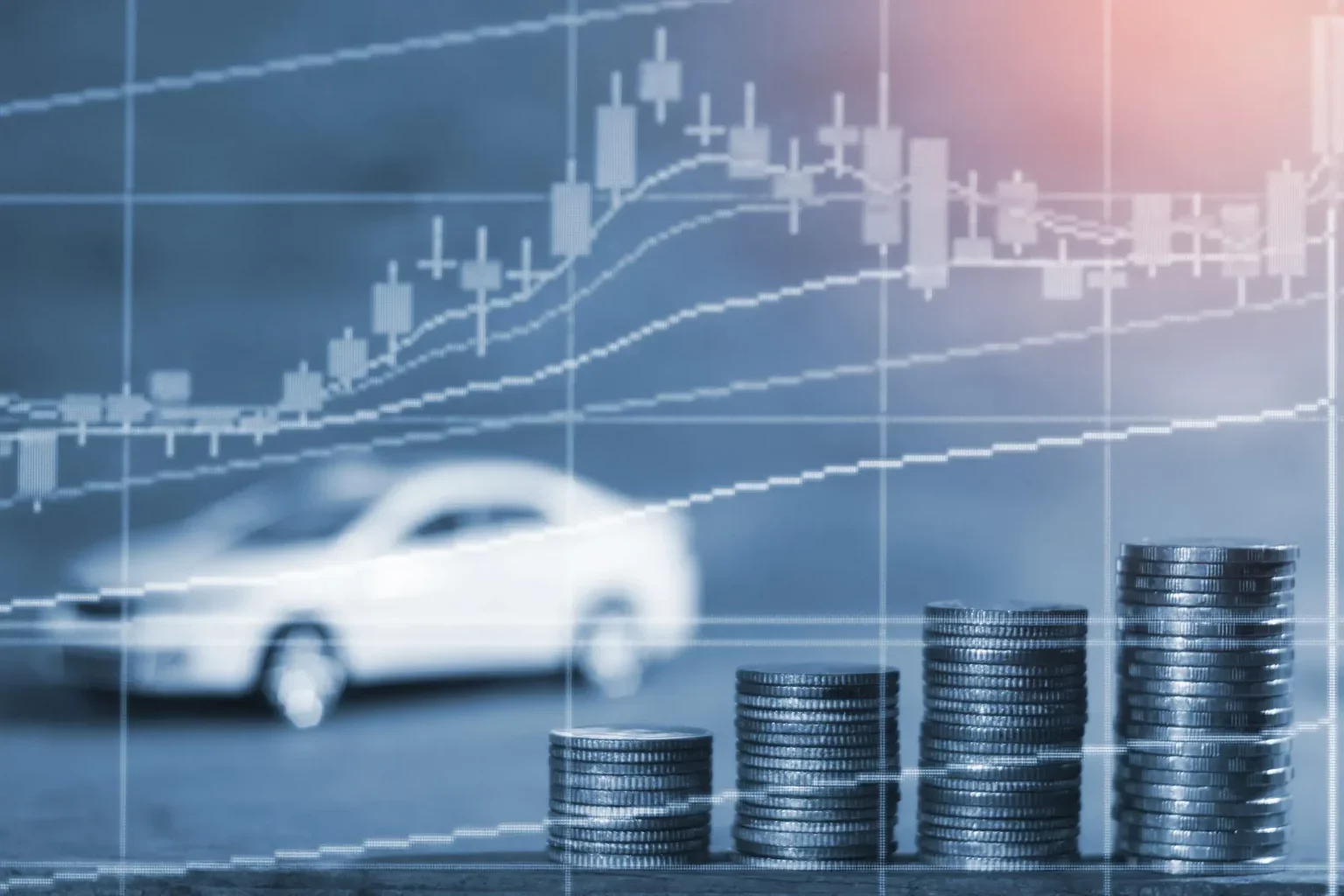 Automakers have a disappointing third quarter
During the third quarter, GM sold 447,000 vehicles, down more than 32% from a year earlier. Last month, the company warned investors that its sales volume would be down by around 200,000 units in the second half of the year.
Similarly, Nissan Motor Co. saw its sales fall 10% during the third quarter, and Stellantis NV saw its sales drop 19%. Ford is expected to report earnings at the end of the month.
GM was forced to close its plants for months and partially produce vehicles that were in high demand. But the problems extended beyond the chip shortage, and many automakers experienced shipping delays as well.
GM did maintain its financial guidance for the remainder of 2021. And GM President Steve Carlisle seemed optimistic that the chip supply disruptions are improving.
"As we look to the fourth quarter, a steady flow of vehicles held at plants will continue to be released to dealers, we are restarting production at key crossover and car plants, and we look forward to a more stable operating environment through the fall," Carlisle stated.
Investors excited about the future of electric vehicles
Despite the lackluster earnings reports, most automakers have seen their stock prices stay relatively steady. Part of this is the strong demand from consumers, even as vehicle prices have hit an all-time high. And most automakers expect these challenges to improve during the fourth quarter.
But most of the optimism about auto stocks can be attributed to the excitement surrounding electric vehicles. Last week, Ford announced it's spending over $11 billion to open four new plants in Kentucky and Tennessee that will manufacture electric cars.
In a presentation for investors later this week, GM is expected to announce its electric vehicle strategy. Toyota, BMW, and Hyundai all have plans to enter the electric vehicle market.
At the end of 2020, there were 10 million electric vehicles on the road. Given the government's support of electric cars, that number could increase by 145 million over the next 10 years. It remains to be seen which auto companies will lead the transition to electric vehicles.
Related Business Loan Articles