Whether you've been in business for 30 years or you're only in the beginning stages of your operation, you'll likely need capital to support your growth at some point along your journey. Some business owners struggle to manage their working capital during periods of low business activity, whereas other business owners have the opportunity to expand their business but don't have the funds to support the venture.
There are various situations like these two, which is why commercial lending is such a powerful avenue for business owners looking to sidestep challenges and grow their businesses without restriction.
It's not a bad thing; Many entrepreneurs finance their way to the next level through commercial lending, but only if they approach the situation correctly, with a realistic point of view.
However, you can have the most solid plan in your industry and still have trouble finding a lender to finance you. Each lender is different, and one may offer vastly different terms than another based on the same business information.
If you're wondering about "How to choose the right commercial lender," you've come to the right place. Here's everything you need to know before you begin the process of financing your business.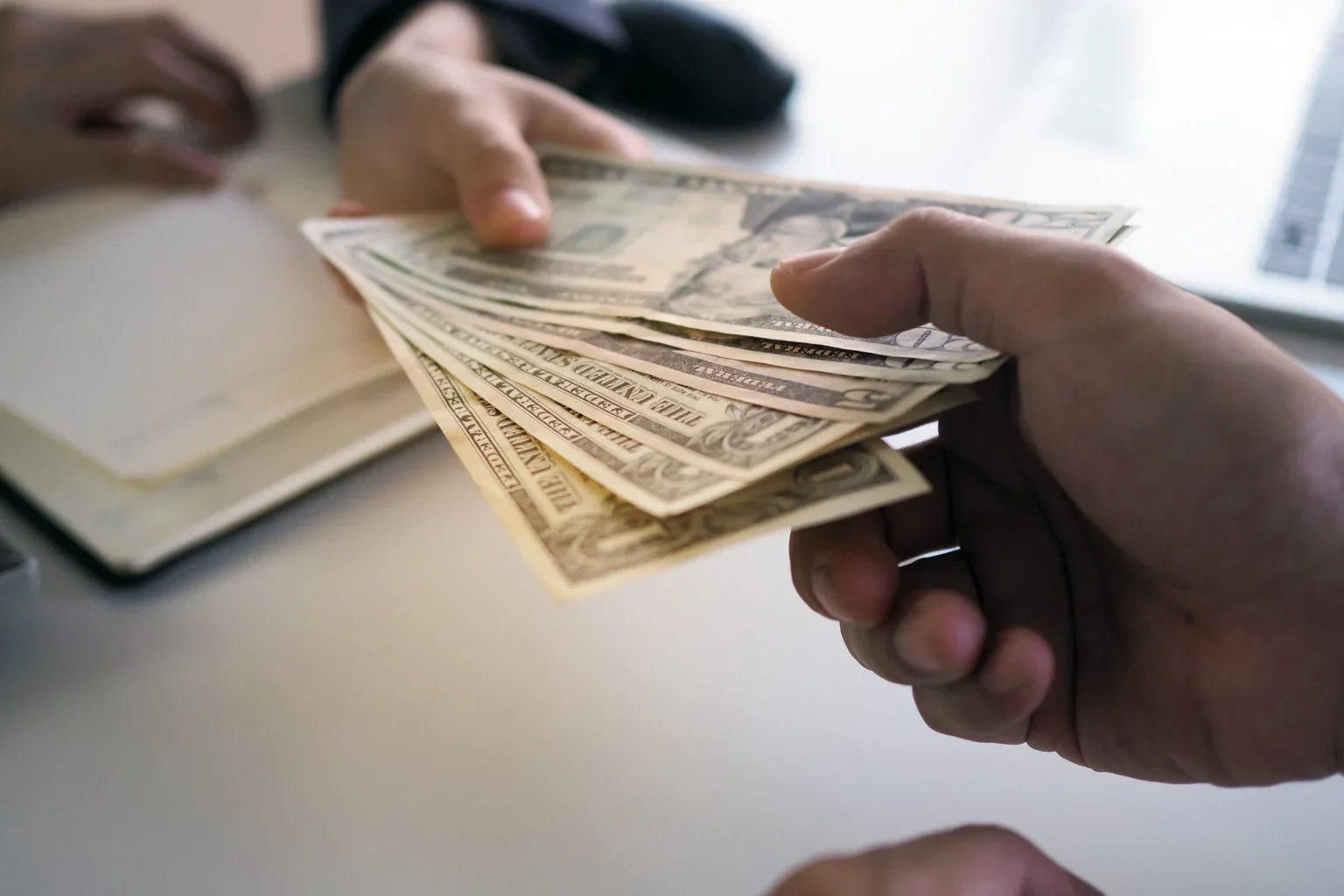 What Is Commercial Lending?
Commercial lending describes the financing options available to business owners. There are many different types, such as:
Term Loans
Lines of Credit
Equipment Financing
Commercial Real Estate Loans
Commercial Construction Loans
SBA Loans
Inventory Financing
Some of these options, like term loans, are given in lump-sum payments that can be used for a variety of purposes.
Term loans are beneficial for a variety of purposes, but some business owners would benefit more from the flexibility of something like a business line of credit, which is revolving credit that you can draw on at a moment's notice.
Other types of financing, like equipment or inventory financing, are more specific to certain situations, but they can be a game-changer for entrepreneurs seeking to purchase equipment or get a head start on upcoming business activity.
Commercial lending isn't just for new businesses; it can help any business owner take their operation to the next level.
Think about it: Have you ever had to turn down a potential growth opportunity because you couldn't afford it? With commercial lending, you can secure the capital you need to support that new venture, leaving you in a better position to outpace your competition and grow.
However, commercial lending often depends on the lender you're dealing with, as their terms can make or break your financing. If their repayment terms are too short or the interest rate is too high, you risk defaulting on the loan or leaving your business in poor financial standing.
You'll need to carefully review your options and determine which lender can help you finance your business most effectively.
How Can I Find a Lender?
The internet has made searching for a lender easier than ever, but choosing the right commercial lender for your business is more complicated. Each lender will offer different rates and terms for your financing, and some might not be able to finance you at all if you have poor credit or a short time in business.
One denial doesn't mean your business is unfit for commercial financing, so you should try and speak with as many lenders as you can to give yourself the best chance of finding a good deal.
But, before you begin speaking with lenders, it's important to have the following readily available:
Business Bank Statements
Business Credit Report
Business Plan
Balance Sheets
Income Statements
Cash Flow Documentation
All of this information will give lenders an accurate picture of your business, but it can also help you prepare for the process.
Some entrepreneurs believe they have a good idea of their business information, but when they begin to speak with lenders, they might find that their estimations were overstated. By reviewing this information beforehand, you'll know the capabilities of your business and won't have to make assumptions, allowing you to give any lender you deal with the most up-to-date and accurate information.
Are There Different Types of Lenders?
There are a few types of lenders that can help you secure the capital you need, such as:
Banks & Credit Unions
Banks and credit unions are the classic lending institutions.
Before the internet, many people would only use these entities to secure funding for their business, but there are still business owners today who'd rather use a bank or credit union over an alternative lender.
However, banks and credit unions are notoriously difficult to apply for, and the underwriting process can potentially take months. Despite these shortcomings, you should consider speaking with one of these organizations in your search for financing.
You never know; Maybe, they can have the deal you're looking for.
Crowdfunding Platforms 
Many entrepreneurs are using crowdfunding platforms, like Kickstarter, to finance their business growth.
This option won't require you to give up equity in your business, as the investors commonly invest small amounts at a time, allowing you to maintain complete control over your business operations.
Additionally, you have the ability to offer rewards to your investors to increase the engagement, but this is your choice. However, all of the benefits of crowdfunding disappear if you can't entice investors to donate to your project.
Many of these platforms host thousands of projects at one time, so you should pick your crowdfunding source carefully or make sure your idea is engaging enough to draw users from other areas of the website.
Angel Investors
An angel investor is a philanthropist or wealthy individual who finds your business and chooses to invest capital. This can be anyone, from family and friends to someone you met on the street, but you'll likely have to offer something in return for their investment.
In many cases, an angel investor will ask for equity in your business, meaning they own a personal stake in your venture.
Many entrepreneurs try to avoid equity investments at any cost, but it could be what you need to grow your business under the right circumstances.
Alternative Lenders 
Alternative lenders operate similarly to banks, but they're private entities that have less restrictive eligibility requirements.
They'll finance businesses with lesser credit scores and shorter times in business, making them a great option for any business owner, regardless of their industry. However, these alternative lenders don't have the guaranteed security like most traditional lenders, which translates to higher interest rates for many commercial lending programs.
Each of these options comes with its own benefits and drawbacks. For example, banks can help you secure capital for your business, but it might take longer than you can handle.
On the other hand, crowdfunding platforms can connect you with the funds you need and market your business simultaneously, but it's not a guaranteed avenue to secure funding. You should seek out at least one of each during your search, and always make sure to document your findings for future reference.
What Are the Benefits of a Lender Marketplace?
Searching for a lender isn't easy, but it can be if you team up with a lender marketplace.
Rather than spend time researching and comparing your options, a lender marketplace does all of that for you. However, much like the other financing options, your experience will depend on the organization you're doing business with.
You'll want to choose one that has a good reputation and offers transparency. If you don't, you might be left out to dry at some point during the process, leaving you without the capital you need and less time to work with.
At National, we saw the problems with other marketplaces and chose to take the path less traveled. Lack of options, little transparency, and apathetic points of contact can deter you from completing the process and force you to spend even more time in your search, which is something we don't want to see.
Unlike traditional lenders, our 75+ marketplace connects business owners to financing within days, allowing them to get back to focusing on growing their business. Additionally, our dedicated Business Finance Advisors serve as your main point of contact from beginning to end while establishing a relationship with you to help with any future financing needs.
How to Choose the Right Commercial Lender
Now that you understand how to find a lender, it's time to narrow down your search to find the right one for your business.
First, you want to speak with as many lenders as possible and document what they say. Some lenders may want you to apply online, while others will encourage you to speak with a representative to learn more about your business. Either way, you should write down the information they give you, especially if they tell you the interest rate and
Once you've gathered all the lender information you can, it's time to make your decision. You should carefully consider:
Interest rates: Lenders will offer variable or fixed interest rates depending on the amount you've borrowed, the repayment terms, and the standing of your business. Fixed rates are static throughout the term of your financing, whereas a variable loan will decrease based on the percentage you've paid into the loan. You should carefully consider the interest rates you're offered, as opting into a program with high-interest rates can make it difficult to pay back the borrowed amount.
Repayment Terms: The timeline you have to repay your financing is one of the most important factors. However, interest rates and repayment terms are a direct relationship, meaning that interest rates will increase as repayment terms do. A loan with 25-year repayment terms will carry a more expensive interest rate than one with 2-year repayment terms, so you should make sure to consider this before deciding on a lender.
Maximum Borrow Amount: In some cases, you might need more capital than a lender can offer. While it might be frustrating, it makes your decision easier. You can narrow your search to lenders offering increased amounts, or you can seek an SBA loan with a maximum borrow amount of $5 million.
If the process sounds complicated and lengthy, you would be correct. Finding the right lender for your business takes time, especially if you have a lower credit score or a short time in business.
There is an easier option available that can streamline your search: lender marketplaces.
Is It Important to Have a Relationship With Your Lender?
Although you might believe you only need to finance your business one time, commercial financing can serve as an avenue for continued growth if you manage it correctly.
Business owners commonly find themselves facing a growth opportunity they can't afford, which can stunt their growth and make it difficult to take the next step. Rather than let the opportunity pass by, you can contact your lender, and they can advise you on financing options to help you reach your goals.
Financing your business with National Business Capital is an opportunity to join the National Family. Much like a family member would, we're there for you after your deal is funded, and you can always reach out to us with any questions or inquiries about future financing. Our Business Finance Advisors remember the stories our clients tell us, and when you come back, we pick up right where we left off and find a solution to your newest challenge.
Streamline Your Search – Commercial Financing With National
Commercial lending is an avenue for continuous business growth, but only if you can find the right lender for your situation.
Throughout your search, you'll find that each lender offers different terms based on your business information, and some might not offer the financing type you're seeking entirely. It's important to stay positive, as there's always a better deal out there for you; You just have to find it.
But, business owners don't have the time to research and compare lenders on top of their daily responsibilities, especially if they're in the early stages of their venture. Instead of spending time and resources on your search, you can team up with a lender marketplace like National to do the heavy lifting for you.
National Business Capital, the #1 Fintech marketplace, is uniquely capable of connecting your business to the funding it needs. We leverage a 75+ lender marketplace to connect our clients to financing solutions much faster than with traditional banks, allowing them to seize opportunities and grow their business without restraint.
Our dedicated Business Finance Advisors take the time to learn about your business, your circumstances, and your challenges to find a solution that best fits your needs. Plus, we're there for you before, during, and after the deal is funded, establishing a relationship for years to come.  Ready to get started? Apply Now to complete our digital 60-second application and connect with one of our team members.