If you don't have enough working capital available to pay for trucks and trailers yourself, commercial truck financing can help offset the cost. Commercial truck financing allows your business to purchase the trucks it needs to make deliveries, transport goods, and expand operations.
Despite the ongoing pandemic, the trucking industry is booming. With millions of people spending most of their time at home, eCommerce and Amazon orders have skyrocketed. That means more orders for trucking companies to fulfill.
Trucking companies are now looking for ways to take advantage of new business opportunities. So, how can commercial truck financing help you?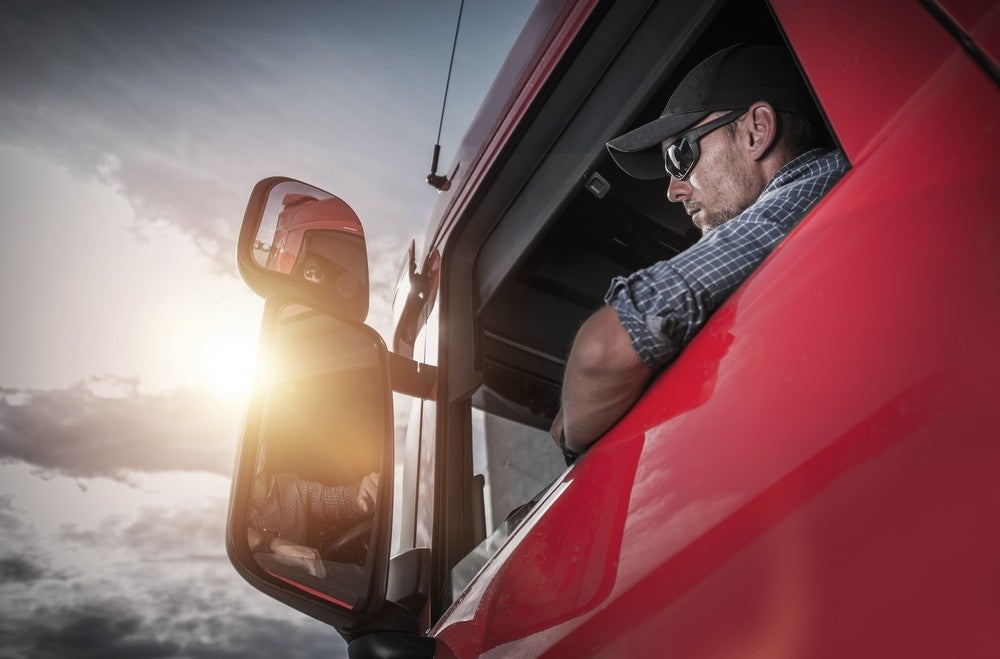 How Does Commercial Truck Financing Work?
Commercial truck financing gives you access to the funds needed to buy a new truck, buy a used truck, or pay for upgrades/repairs on an existing truck.
Commercial truck financing falls under the larger umbrella of equipment financing. Unlike personal loans or car loans, equipment financing doesn't actually involve a loan—the only goal is to help make equipment affordable by spreading out payments.
More often than not, the equipment or commercial truck you purchase will serve as collateral. The lender will hold the title of your truck until you pay off your debt in full. If you're unable to make your payments, the lender has the right to seize your truck in order to recover their losses.
Some lenders may also require a down payment, usually between 5% to 25%, in order to secure the loan.
Commercial Truck Financing Vs. Leasing: Which One Is Better For You?
Deciding whether to go the route of commercial truck financing or leasing is a lot like deciding whether to rent or buy a home. You'll want to weigh each choice carefully before making a decision.
Commercial Truck Financing: Pros and Cons
Commercial truck financing leads to ownership—your monthly payments go towards equity in an asset. Once the truck is paid off you can drive it without making further payments, or even trade it for a new vehicle. The benefits of owning your own vehicle tend to accumulate as time goes on.
Some business owners are wary of purchasing commercial trucks or semi-trucks because of the financing details. If your business has had difficulty with cash flow or you have bad credit, it can be difficult and more costly to secure a loan, but commercial truck financing may be within your reach. Additionally, trucks—like all vehicles—depreciate in value over time.
Leasing a Commercial Truck: Pros and Cons
Leasing a commercial truck involves borrowing the vehicle in return for making consistent, monthly payments. Most commercial truck leases are between one to three years, but can be longer depending on the company.
Commercial truck leasing is flexible and involves less commitment than financing. Although you may need to pay fees, there are less upfront costs and monthly payments are typically lower.
However, commercial truck leasing involves greater restrictions on usage, because the vehicle is not legally yours. Additionally, all the payments you make won't be going towards owning anything. Once the lease is over, you will need to return the vehicle and look for new equipment.
In other words, leasing could be a more realistic decision in a tight spot, but isn't the best when it comes to long-term goals.
How to Get Truck Financing for Your Small Business
There are several options when it comes to semi-truck and commercial truck financing. Most businesses owners turn to banks or online lenders for truck loans.
Commercial Truck Financing from Banks
Most local banks won't offer commercial truck financing, as the trucking industry is very niche and they tend to view it as high-risk.
There are some national banks that offer solutions for commercial trucks. However, these loan products can be difficult to qualify for.
Financing From Online Lenders
Online lenders are generally more flexible and less strict when it comes to truck loan requirements. The application process is typically faster and more straightforward as well. Many businesses that have been unable to qualify for a bank loan have found success with online lenders.
Online lenders typically charge higher interest rates than banks for business loans, but it's still possible to shop around for the best rates. National, for example, is a marketplace of online lenders where businesses can access financing options to help them purchase a commercial truck. Instead of selecting the only rate available, you can compare various options.
The Requirements for Financing Your Truck
Qualifying for a semi-truck loan can be easier than qualifying for a traditional business loan, particularly because this type of financing is secured by the vehicle as collateral.
Nonetheless, lenders will need to review several factors before approving your eligibility.
These are some of the factors that lenders may look at when considering your application. However, all lenders look at different criteria—they may not consider everything below.
Condition of the truck: Lenders will review the make, model, serial number, mileage, history, pictures of the semi-truck, and more to verify it's in good condition. Some lenders might only approve new vehicles.
Truck vendor: Finance companies prefer borrowers buy from a reputable vendor, as opposed to a private party.
Credit scores: Most lenders will review your business credit score as well as your own personal credit history. You can normally find an option regardless of your credit score, even with bad credit. Lenders will also weigh tax liens and late child support payments.
Proof of down payment: Finance companies will need to know you have enough cash available to pay for the down payment as well as meet other expenses – including fees, insurance costs, and more.
Time in business: Most lenders will want to see that you've been in business for at least two years. If you're just starting out, you may have more difficulty securing a financing option. On the other hand, sound business financials along with a good credit score can help.
Truck insurance: Should your truck or trailer become damaged, finance companies need to know their collateral's value is protected.
Other documents: Lenders may ask you to provide proof of business, tax returns, balance sheets, bank statements, as well as additional personal and business documents.
Keep in mind that different lenders look at different criteria, and you may be able to find a great option even if you don't meet the mark in one category.
However, the commercial truck financing terms and rates you qualify for will be affected.
How to Apply for Commercial Truck Financing
Commercial truck financing is ultimately an investment. Although it may cost you a little extra now, securing your own equipment can give your business the boost it needs to achieve new levels of expansion.
If you're curious about the rates and terms you qualify for, National can help. Our Business Financing Advisors are happy to discuss what you're eligible for and your unique requirements. Contact us for a free consultation.
If you're ready to move forward, apply now and receive funding in as little as 48 hours!