A construction business plan is an important document that showcases your company's objectives and your strategies for growth.
Whether your construction business is a startup or a more established enterprise, you may find yourself in a situation where you need to develop and present a construction business plan.
If you've never written one before, you're probably confused on where to start. Even if you have created a construction business plan in the past, it's helpful to catch up with modern expectations and trends. Here's what you need to know about writing your construction business plan—and if you're creating one to obtain financing, why you might not always need one.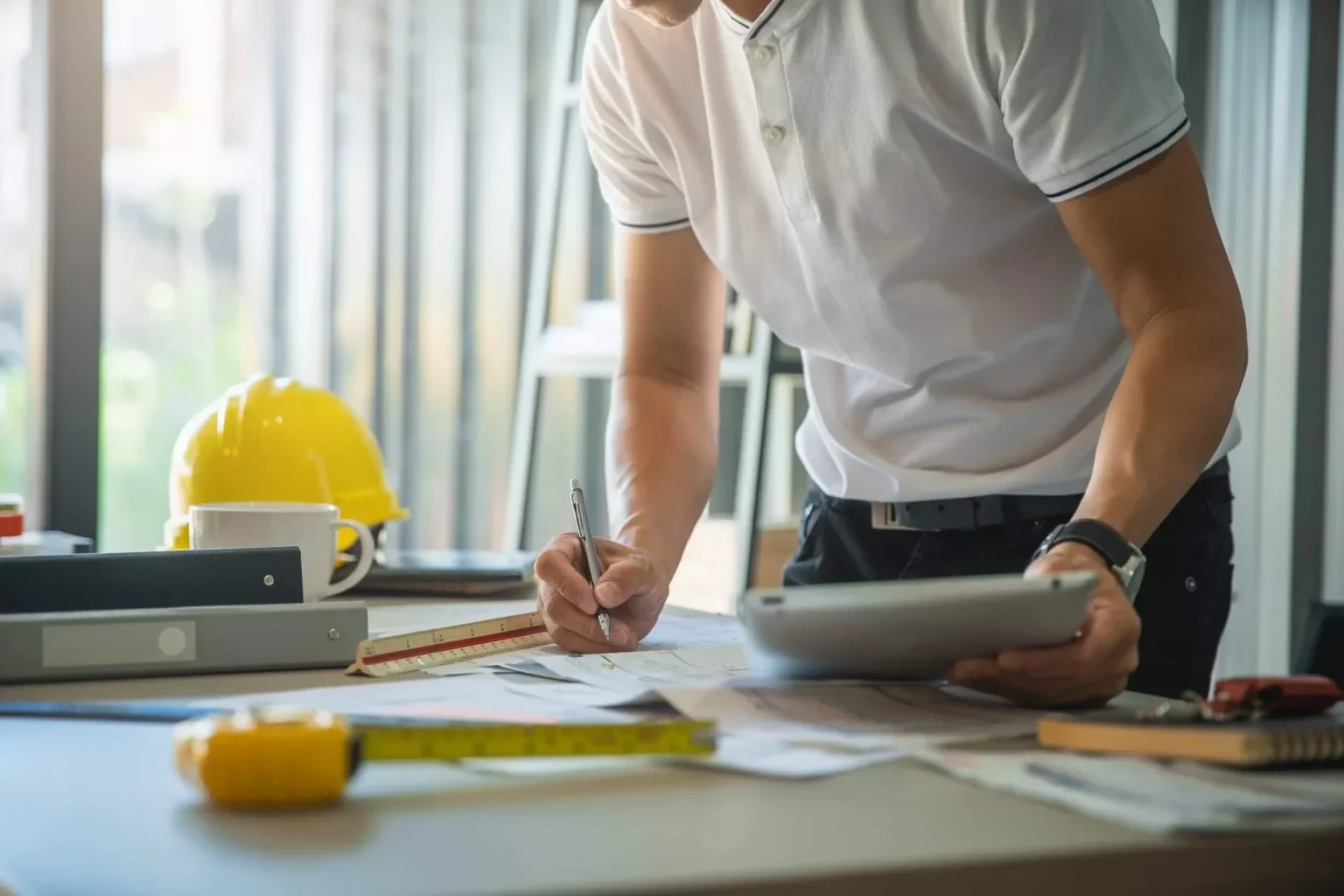 What Is a Construction Business Plan?
A construction business plan is a formal description of your business goals and how you plan on achieving those objections. It's essentially an overview of your entire business and a roadmap of the strategies you'll implement to achieve the next level of growth.
A construction business plan can be used to strategize and think through the next phases of growth. You may also be required to present a business plan in order to secure funding from a bank.
When You Might Need a Construction Business Plan
Many construction businesses will create a business plan for one of two reasons – either you want to strategize the next phases of growth, or you're looking to secure financing.
In many ways, a construction business plan is like a blueprint—it allows you to assess your situation, define your next moves, and think through ideas before initiating them. It also helps you evaluate the feasibility of different decisions and test their outcomes.
By walking through possible scenarios, you'll gain insight into your goals and avoid possible pitfalls. Ultimately, a construction business plan can help you execute your next steps with confidence.
Construction companies will also create a business plan when they are applying for financing. Many lenders, especially banks, require a formal construction business plan as part of the application process.
Lenders want to know that their money will be put to good use and that any activities your business pursues will be profitable. By reviewing your construction business plan, among other factors such as your credit score, company history, financials, and more, lenders are able to mitigate their risk.
Not all lenders will make you draw up and submit a formal construction business plan. While this is a common requirement for traditional lenders and banks, online lenders are much more accommodating.
What to Include in a Construction Business Plan
If you're applying for financing with a traditional lender or bank, know that your chances of approval will rely heavily on your construction business plan. That's why it's incredibly important to include all the information lenders will be looking for. Make sure you have the following:
Executive summary: This easily skimmable section should be at the top of your construction business plan. It should contain a brief summary of your business plan and your overall objective.
Company overview: You want to give lenders a short history and description of your business. Mention your main clients, construction services, and any accomplishments you're proud of.
Market analysis: Discuss your target market's demographics, key elements of the construction industry, as well as an overview of your top competitors. Be sure to include specific information about your location.
Business goals and strategy: Outline your business objectives and how you plan on achieving your goals. Make sure to include how you plan to incorporate the lender's funds for your next stage of growth. Include details about your marketing strategy, costs, pricing, sales projections, and more.
Internal organization and management: Make sure to include information about your construction company's international organization and management structure. Mention key employees, partners, and outside advisors. Financials: Traditional lenders won't approve your business for financing if you don't have sound financials. Incorporate your company's income statements, balance sheets, cash flow statements, expenditures, and potential earnings over the next few years.
How to Write Your Business Plan
If you've never written a construction business plan before, the process may seem daunting. It helps if you consult team members or other business advisors before you send it in.
You may also want to double check information with your accountants, legal team, or other relevant staff members. As you work to write your business plan, make sure to define the following:
Construction services: Do you focus on residential, commercial, or industrial enterprises? Pinpoint your exact offerings.
Business goals: Do you hope to secure an upcoming project? Are you looking to upgrade your equipment? Or maybe, you want to branch out into new markets or offer new services. Outline exactly what your business goals are.
How you plan to use the lender's funds: Clearly outline how you plan to use the money you receive from the lender. Will you upgrade your equipment? Put the funds towards a bid and hire additional workers?
Funding request: You'll also have to detail how much money you'll need, terms you're hoping for, and how you plan to pay back the funds you're borrowing.
Project requirements: Make sure to include how much labor, equipment, and materials you will need to complete your project and reach your goal. Incorporate costs, completion timelines, permits, licenses, and other relevant information.
Profitability indicators: How do you know your business objectives will be profitable? Have your competitors had similar ventures and been successful? Do you have an advantage over others within the construction industry? Are there positive market trends you have the opportunity to take advantage of? Discuss these factors in detail.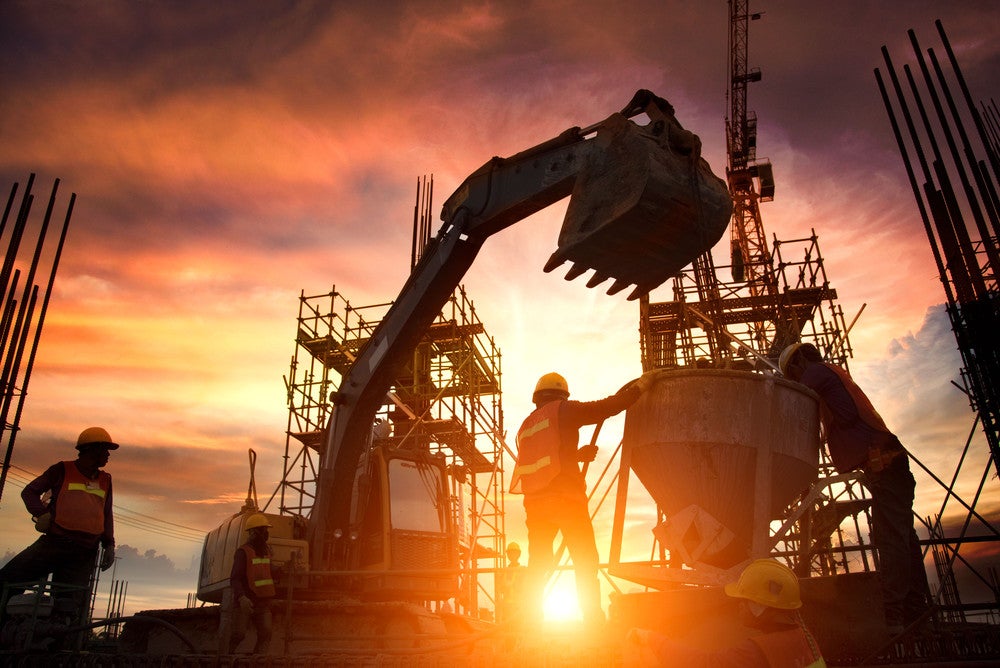 Don't Stress About Your Construction Business Plan
A construction business plan can prove invaluable if you're charting the course of your company's growth. But if you're only creating one to check a box on a loan application, remember that not all lenders will require you to take on the monumental task of creating a formal proposal—especially as your business rapidly grows.
Writing up a construction business plan can be time-consuming and tedious. If you'd prefer to direct your attention towards more pressing business activities, make sure to consult with National.
National Business Capital helps businesses secure financing by giving them access to a platform of online lenders – and doesn't require a business plan. Even better, our Business Financing Advisors can help you obtain the funds you need based on qualifications and terms that work for you.
Getting started is as easy as filling out this 1 minute application. Apply now!