Hurricane Idalia, a Category 3 hurricane, arrived along Florida's eastern coast early Wednesday, August 30, 2023and affected communities will need a helping hand to rebuild.
Construction and contractor businesses from surrounding areas will be in high demand, and the business owners behind organizations need to be prepared. Continue reading for more information on how construction/contracting businesses can help those affected by Hurricane Idalia rebuild, recover, and get back to normal.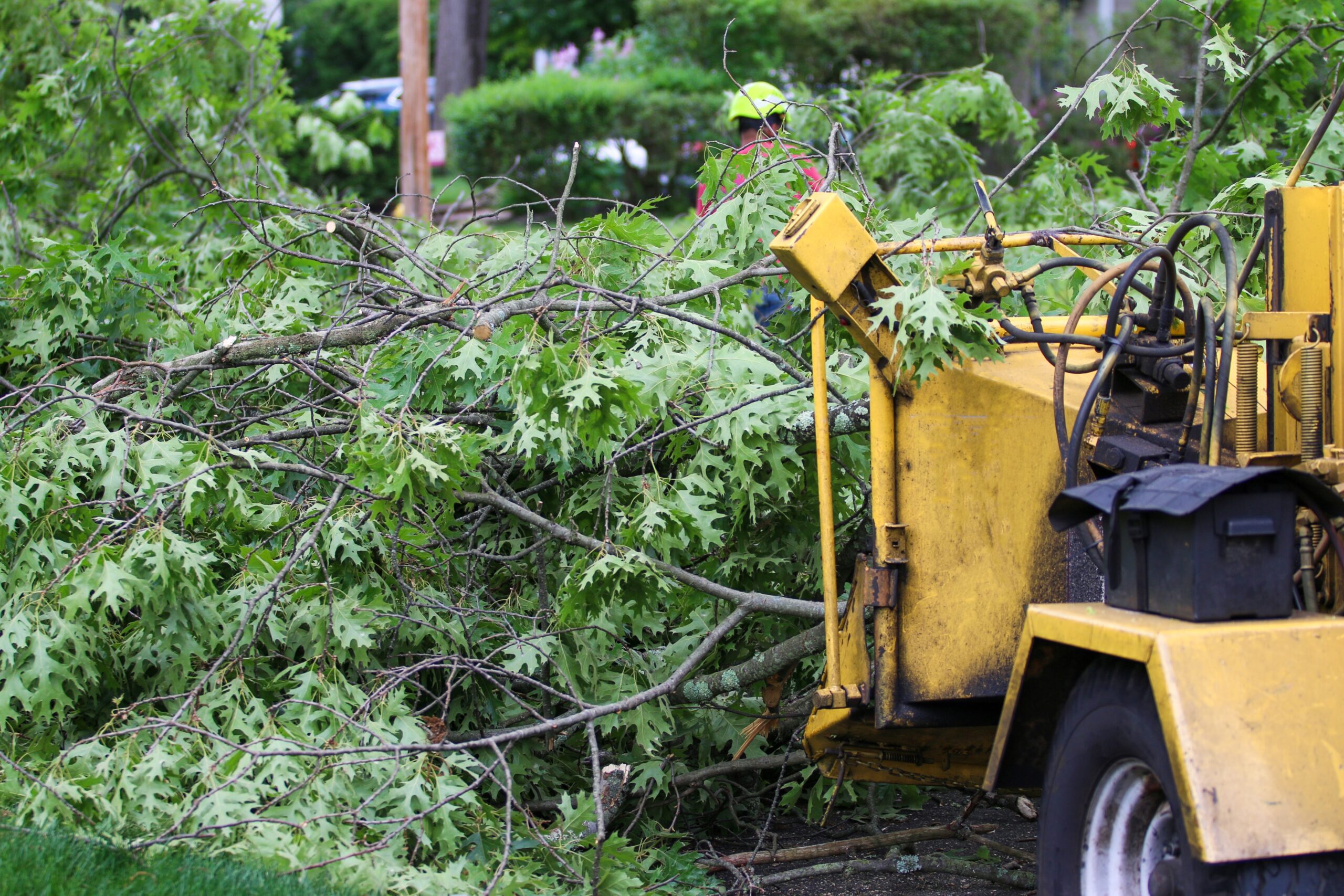 What Areas Will Hurricane Idalia Impact?
Here are the states that are likely to suffer damage as a result of the storm.
Florida
Georgia
South Carolina
North Carolina
Hurricane Idalia reached Keaton Beach as of 7:45 EST on Wednesday, August 30th. It's set to travel northeast into the Florida/Georgia border, then continue its path up the east coast until moving east into the Atlantic Ocean after touching the southeast end of North Carolina.
The most recent reports suggest that the storm will travel into the Atlantic between Wednesday and Thursday, but it's possible that external factors will change its path. Stay updated with the news, so you know which communities you should reach out to.
What Services Are Needed Most After a Hurricane?
Falling objects and flooding will undoubtedly leave affected communities looking differently than they did before. Once the dust settles, it's up to the residents and any good samaritans in the surrounding area to rebuild and recover.
Here are a few services that will see an uptick in demand following Hurricane Idalia.
Construction Contractors – Homes and businesses that were structurally damaged in the storm will need an experienced contractor to repair them. This will likely be one of the first needs from affected communities, but the demand will stay high for as long as the recovery lasts.
Roof Repair – Although the storm slowed from a category 4 hurricane to a category 3, the high-speed winds are still expected to cause widespread property damage. Falling trees can put unwanted skylights into homes, businesses, and office space, but that's where roof repair companies come in.
Plumbing Services – Flood waters can breach plumbing fixtures and cause serious headaches for anyone trying to return to their home. Plumbers need to be prepared for a significant increase in incoming calls.
Line Contractors – Downed powerlines can prolong the recovery significantly, which is why electrical line contractors will be a top priority for the areas affected by the hurricane.
Inside Wiremen – Downed power lines are one thing, but the unique electrical problems that result from a sudden electrical shutdown can keep the lights off for far longer than expected. All of the electrical repairs will require the expertise of trained electricians.
Remodeling Services – If you've had a leak in your basement after a bad storm, you understand how frustrating it can be to repair water-damaged property. Once the major structural damages are repaired, businesses and homeowners will need remodeling services to make their property look like it used to.
Landscaping – The strength of Hurricane Idalia will pull trees from the earth and send well-sculpted landscapes into complete disarray. Homeowners and commercial properties will need the help of landscaping professionals to reimagine how their appearance is perceived by patrons and passersby.
If you have the workforce, it's time to position yourself as a resource for the affected communities. Reach out to your relationships, check on them, and see if there's any way that you can help.
Who Can Help the Affected Communities Recover from Hurricane Idalia?
Businesses in Florida, Georgia, and the Carolinas may have their boots on the ground already, but any business in the country can potentially do its part in aiding the recovery efforts.
Those in neighboring states can send workers when officials deem it safe to travel. The recovery won't be done in one day, so even if you can't mobilize your team until a week from now, there's a high chance that your service will still be in high demand.
In the meantime, reach out to any contacts you have in the area, inform them of your plans, and ask them to put you in touch with other organizations you can help. If you don't know anyone in the area, reach out to the local government of the affected communities and see if there's a way you can work together.
It might not be financially feasible at such short notice, but remember that cash flow isn't your only option. Financing resources are most powerful when you have an opportunity on your hands that you can't afford. National Business Capital finances businesses nationwide. Whether you're located in Florida, Georgia, the Carolinas, or anywhere else, our team can help you access the capital you need to make a difference in the lives of those affected by Hurricane Idalia.
What if I'm Not Prepared to Help Right Now?
If you don't have the workforce, materials, or bandwidth to quickly shift gears and assist those rebuilding after Hurricane Idalia, here are a few things you can do to ramp up your business to be part of the recovery efforts.
Hire Temp Workers – Taking on new full-time staff will take time, but you might be able to build out your team with temporary workers. Reach out to temp agencies, leverage your relationships, and ask your team if they have anyone who would want to help your efforts.
Buy Materials in Bulk – Buying materials as you go will leave you with downtime. If you want to maximize your value, you'll need to come prepared with everything you need to move from one project to the next with speed and efficiency. Contact your materials supplier and see if they offer bulk discounts on materials, too, as this can help lower your overhead.
Rent or Finance Equipment – If you don't have the necessary equipment or the equipment you have isn't strong enough to take on a job of this size, you'll need to get creative. Find a local equipment vendor and see if you can lease equipment for a short period of time or, if you think you can use it after the fact, finance the equipment and make yourself a stronger business as a whole.
Leverage Your Financing Relationship – Taking on more work requires money. If your cash flow can't support the increased demand, call on your financing relationship to see if there's an offer you can take to inject the liquidity you need into your business.
An opportunity to help a community rebuild after a hurricane doesn't come along every day. If you want to play a role in the recovery, you shouldn't let cash flow restrictions stand in your way.
Do More With National Business Capital
When cash flow can't cover the cost of growth, businesses need extra resources to operate at their fullest capacity. National Business Capital, a specialty finance group, can help you access these resources – so you can make a difference in the lives of those affected by Hurricane Idalia.
Give us a call at 631-213-6345 to learn more about our process. Or, if you're ready to see the options available to you, complete our digital application.