The COVID-19 pandemic has drastically impacted international companies and local small businesses alike. Some companies have closed their doors for good, and others are still struggling to find ways to keep their business afloat. If you're looking for a coronavirus small business relief fund, you're not alone—many other businesses are in the same boat.
Beyond relief funds dedicated to help small businesses through the coronavirus crisis, though, there are other funding options on the table—for businesses of all sizes and industries.
In this coronavirus small business relief guide, you'll learn everything you need to know about potential sources of funding, including the government, private funds, and standard lending options.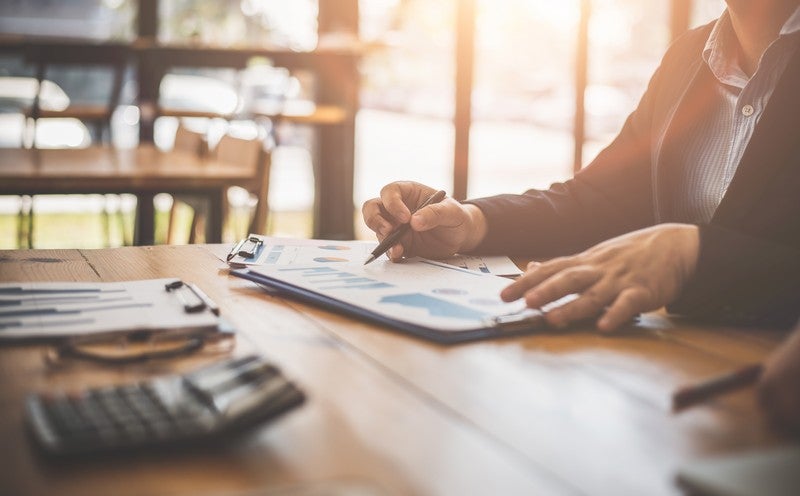 Small Business Relief Fund
Does your small business still need relief funds for the coronavirus? Government funding aside, there are other funding options available to help you weather the storm.
If you're looking for other sources of cash, consider applying for one of these grants. However, keep in mind that eligibility criteria can vary, meaning you may not be the best fit for all of them.
COVID-19 Small Business Relief Funds & Grants You Can Apply For
NASE Growth Grants: As a dues-paying member of NASE, you can qualify for up to $4,000
StreetShares Grant: Open to active duty members of the military, veterans, and spouses, this grant provides as much as $15K
Caleb Brown Urban Entrepreneur's Community Grant: Offering up to $1,000 (and 500 hours of complimentary consulting) to winners, this monthly grant is available to urban businesses with a business model focused on rebuilding neighborhoods and offering jobs with training to the next generation.
Eileen Fisher Women-Owned Business Grant Program: Open to women entrepreneurs, this fashion designer provides up to $10K in funding to businesses that have a positive social and environmental influence that have been around for 3 years. Applications are closed for 2020, but will open soon for 2021
Amber Grant: The Amber Grant provides $2000 grants monthly, with the chance for one winner to be selected for $25,000 at the end of the year. Any business owner can apply and simply tell their story, though applying costs $15
IdeaCafe Small Business Grant Program: This $1,000 grant is given once a year and is open to all entrepreneurs, including those without a business
Rural Business Development Grants: This grant program is open to businesses in rural areas that operate in industries like property development and acquisition, mitigating pollution, transportation or economic development
Department of Education Grants: Small businesses in the education industry may qualify for one of several grants
Save Small Business Fund: This grant awards money to small businesses located in economically distressed areas, as new funding becomes available
NYC Small Business Continuity Loan Program: While this New York City-based organization is no longer distributing funds, you can sign up for updates about when funding will become available next here.
Service-Disabled Veteran-Owned Small Businesses program: Businesses owned by veterans who became disabled during their service can qualify for funding
Your local Small Business Development Center: Learn about local funding, learning, networking and other opportunities available to your small business at your local Small Business Development Center, which is run through the federal government's Small Business Administration
You may find even more grant opportunities specific to your business on one of the following government websites:
Looking for grants specific to your area or community? Consider asking your local library about any grants that you may be eligible for.
Government Small Business Relief Programs
Thanks to several available small business relief loans and programs, businesses impacted by COVID-19 can receive financial assistance. Depending on factors like your annual revenue and time in business, you may be able to qualify for additional funds.
However, keep in mind that most of these options require you to fill out time-consuming applications with long turnaround times. If you need immediate financial help, this may not be the best option.
Here are some of the most popular government coronavirus small business relief program and funds for business owners in 2020:
Paycheck Protection Program
If your small business has fewer than 500 employees, then you could be eligible to receive an SBA loan from the Paycheck Protection Program if it reopens.
The PPP loan was active from April through August 8, 2020. As the coronavirus continues to impact small businesses, there may be additional funding available in the future. As of now, though, there are no guarantees about future funding and they are no longer accepting applications.
Most types of businesses were previously eligible, including but not limited to S corporations, C corporations, LLCs, and small businesses. Independent contractors and self-employed individuals who file IRS Schedule Cs with a Form 1040 were also able to apply for assistance through the PPP.
Emergency Injury Disaster Loan Advance Program
This COVID-19 relief loan program offers fully forgivable funding to small business owners. However, the SBA has already reached its maximum allowance of $20 billion allotted to businesses in need. This means that EIDL forgivable funding is no longer available.
At this time, the grant funds are currently depleted with no update on if or when it will restart. Click here for related information on SBA loan forgiveness program resources and updates.
However, low interest loans are still accessible for those in need.
Employee Retention Tax Credits
Have you kept the majority of your employees on payroll throughout the pandemic? You may be eligible to receive tax credits on wages that you've paid out to your staff during this year.
To minimize the number of layoffs, ERTCs reward most types of business owners for retaining on-staff employees. They achieve this by granting employers up to 50% back on up to $10,000 in wages per team member. You could also receive credit for health care costs.
SBA Loan Funding
Has your business been in existence for two years? Do you earn over $100,000 in annual gross sales and have a 685+ credit score? If so, then you may be eligible for a SBA loan.
While SBA loans aren't grants, you can qualify for a large amount of low-interest capital. National offers an exclusive financing option called the Hybridge® SBA Loan, through which you can get immediate bridge financing and a pre-approval for an SBA loan. In as little as 45 days, you could receive funding.
Emergency Small Business Administration Funding is Depleted (For Now)
A majority of the leading funds and programs have closed their deadlines and are not accepting any more applications. That does not mean that funding will not become available again. There is currently no clear date as to when programs will re-open or applications will be considered again.
Until COVID-19 business relief funding comes back, it's important to seek out all other options that are still available to you. Ultimately, it's up to your team to figure out the best possible strategy before it's too late.
Do Small Businesses Still Need Relief?
It's difficult to answer this question with a simple "yes" or "no." The answer varies depending on industry, size, location, and how the business has fared during and adapted to the pandemic.
Although many small businesses have reopened in phases, others are still struggling due to COVID-19. For example, essential businesses like grocery stores, healthcare organizations, and entertainment services may be thriving right now. However, local small businesses in heavily affected industries or areas continue to suffer.
So, yes, the majority of businesses right now do still need relief. If your business is looking for additional resources to bridge this gap, then you're not alone.
With the amount of companies shutting down and laying off employees, it's no surprise that there have been millions of unemployment benefit applications. The rest of businesses that continue running are currently seeking financial assistance through funds and programs, like the ones listed above.
Despite this, high application numbers and finite available funds limit the number of businesses that can take advantage of these programs. Because many business owners are applying, funding is scarce and may be limited for your small business.
However, you're not out of options. In addition to government programs and private grants, there are other private funding options available to help you secure cash.
Tips for Managing Cash During A Slowdown
There are several ways to reduce business expenses during the coronavirus crisis. Doing so successfully might be the difference between your company surviving or failing in 2020's challenging economy.
First, you can assess your current business expenses in an effort to cut back on unnecessary spending. Review how much money you are spending on equipment, vehicle fleets, insurance, employee wages, and other costs.
You can also determine which services can be outsourced or automated. It's important to keep essential workers on-staff for many reasons, but outsourcing tasks can drastically help you manage your cash flow and improve your bottom line.
No matter which industry your business is in, you can hire independent contractors or automate tasks to speed up internal processes and reduce your monthly spend.
Get Cash to Keep Moving & Grow Through Online Lending
With private grant options available but slim, your business may still need an extra cash injection to not only keep things moving, but grow in the new norm.
As small businesses get back to business, private lending options have again become a realistic option. Your small business could qualify for cash through one of these programs only 24 hours after applying.
Through a marketplace like National, you can compare options available from competitive online lenders.
A low credit score won't affect your chances of qualifying, either. Unlike banks, most lenders will take a closer look at your annual revenue—which demonstrates how your business is performing.
After a fast and easy process, you could qualify for a loan or financing option that helps you both stabilize and grow your business in the new norm.
Get Funding For Your Small Business Today
Even without government programs, it's possible for businesses affected by COVID-19 to get the cash they need to stay afloat. If your business needs money quickly and can't stand to wait, then National may be the answer. You may have more financing options on the table than you think!
Our fintech lending platform pairs you with the best financing solution available through a fast, simple and easy process. Regardless of your credit and COVID-related challenges, you may qualify for the ideal financing option to keep your business moving.
You'll speak with a knowledgeable Business Financing Advisor who will help you understand your options and select the best one.
Get started by filling out our 1-minute application!