Regardless of your industry, chances are that you rely on some type of equipment to help customers and clients. From cutting-edge technology to industrial equipment, having access to the best gear available can go a long way for your business. When you need new equipment to continue running (or improve) your business, you have two options—buy it outright, or consider commercial equipment financing.
Commercial equipment financing takes the difficulty out of purchasing new equipment by easing cash flow issues. Instead of paying upfront, you can get new equipment right away and pay for it over time.
Here's what you can expect when it comes to commercial equipment financing.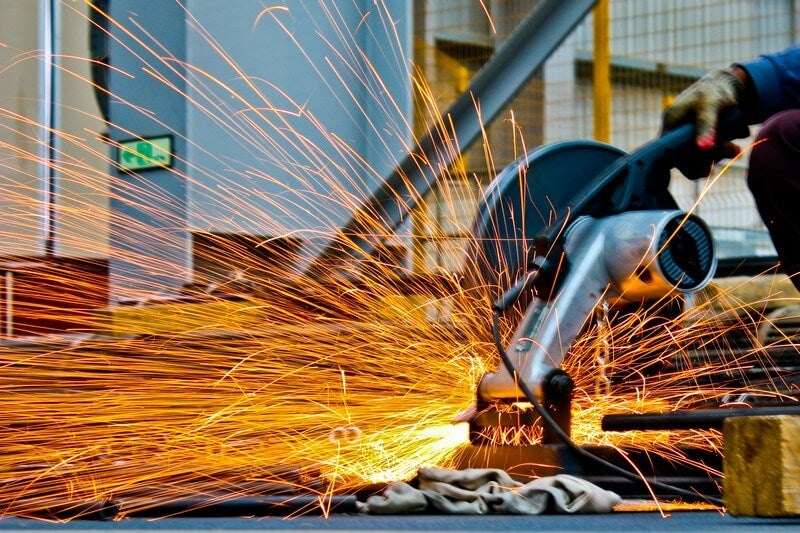 How Commercial Equipment Financing Works
Simply put, this financing option allows you to buy new equipment for your business (which you'll then own) and pay back the lender over time.
Through doing so, you can get the new equipment you need right away. Whether you need to replace old equipment or buy new equipment to grow your business, this can be a game changer.
Commercial equipment loans (though they're actually considered financing, not loans) don't normally require collateral. In most cases, the equipment itself acts as the collateral. In the event you default or can't make payments, lenders reserve the right to take the equipment.
However, you may have to personally guarantee the equipment as well. This means that you'd still be held personally responsible for payments in the event your business defaults.
Unlike commercial equipment leasing—in which you pay the owner rent—financing equipment allows you to own it. After you've finished making payments, that equipment is yours.
You can also take advantage of used equipment financing programs, in which you finance equipment from resellers.
Commercial equipment financing carries outstanding tax benefits for small business owners, too. For more information, speak to your financial advisor about how Section 179 applies to your specific situation.
Benefits of Commercial Equipment Financing
Commercial equipment financing offers many advantages to growing businesses. Here are a few of the most prominent.
Higher efficiency and productivity
Ability to afford higher-value assets without jeopardizing cash flow
Greater purchasing power
No need to offer additional collateral
Potential tax benefits
Variety of options to choose from
Equipment financing is one of the many ways entrepreneurs finance equipment purchases. You can use a term loan to purchase equipment, or you can use the funds from a business line of credit. The cost of capital, though, will vary depending on the product chosen.
At National Business Capital, our diverse lender platform allows our Business Finance Advisors to get creative. If one solution doesn't work for a client's goals, we can quickly shift to an alternative that works better for their bottom line.
Commercial Equipment Financing: Interest Rates & Terms
Now that you understand how commercial equipment financing works, what can you expect?
The rates, terms, and amounts depend entirely on your business, history, and the equipment you're looking to finance.
Equipment financing works differently than other small business loans and financing options, so the expectations aren't exactly the same. If new equipment will help grow your business, though, then commercial equipment financing is probably the ideal option.
Generally, you can finance the entire cost of the equipment rather than only a fraction. Most trustworthy equipment financing companies also don't charge any upfront fees.
Interest rates will depend on your business's financials, including credit score, annual sales, and previous debt payment history. The stronger your financial profile, the better offers you can receive.
In the same vein, terms will also be determined based on your business history. While different options may be available to every business, you can qualify for terms as short as 1 year or as long as five years.
Some commercial equipment financing companies limit your purchasing options. For example, GE commercial equipment finance companies deal exclusively with General Electric equipment. However, most trustworthy equipment financing companies should allow you to purchase equipment from any vendor.
This equipment financing calculator will help you get a better understanding of your payback amounts, rates, and terms.
What Industries Can Take Advantage of Commercial Equipment Financing?
Small business equipment financing isn't limited by industry. In fact, businesses in almost all industries can take advantage of these programs.
For example, commercial fitness equipment financing can help a gym to purchase additional exercise machines.
Commercial lawn equipment financing might help a landscaping company double its revenue by funding machinery for a second route.
And, of course, construction equipment financing helps contractors take on new projects that they currently lack the tools for (without losing money on leasing).
These are some of the most common industries that take advantage of commercial equipment financing:
Medical (including dental): Private practices often finance new equipment that improves patient care
Construction: Many contractors purchase additional equipment to take on high-paying jobs
Restaurants: Restaurants that need to replace outdated appliances or streamline things purchase new equipment
Manufacturing: When manufacturing companies grow and/or take on new clients, many require new machinery
eCommerce: Slow computer equipment limits what eCommerce businesses can do online, but commercial equipment financing offers an avenue to access better equipment without jeopardizing cash flow
Cannabis: Commercial equipment financing can help cannabis companies buy new equipment as they scale, and demand increases
Wholesale: Break down the cost of machinery, equipment, and management software over a longer schedule.
How Can You Use Commercial Equipment Financing Funds?
Equipment financing often doesn't involve a transfer of funds between you and the lender. Instead, the lender may pay the equipment vendor directly, and the vendor will deliver the equipment to your business.
You're allowed to purchase almost any type of business equipment through this type of financing, including:
Vehicles
Machinery and heavy equipment
Industrial appliances
Tools
Computers
Furniture
Software
Commercial equipment financing allows businesses to operate more efficiently without shelling out a significant cost. If you're wondering about how a commercial equipment loan can help your unique circumstances, contact our team for a more detailed answer.
Commercial Equipment Financing: Qualification Requirements
Qualifying for commercial equipment financing isn't a clear-cut process. The qualifications will vary depending on your business and goals, but there are a few boxes you must check off.
First, let's dive into credit score requirements.
As a business owner, you can generally qualify for an equipment financing program with any credit profile. That being said, a higher credit score (above 650) will always give you better options. Regardless of your credit score, though, most commercial equipment financing companies will have options available.
Your small business's annual revenue can also play a part in determining what you qualify for. Programs for cheaper equipment may not have sales minimums, while programs for financing more expensive equipment might. Generally, having over $500K in annual sales puts you on the fast track to obtain the best approvals, though options are certainly available to newer businesses with lower sales.
The same goes for how long you've been in business. When it comes to equipment financing, there aren't any strict requirements for time in business, but more established businesses tend to qualify for the other requirements.
Before receiving your options, most lenders will request financial statements to find more information about your business. At National Business Capital, you'll only have to submit bank statements and potentially your most recent tax return. Other marketplaces and small business equipment financing companies may request more information.
Commercial Equipment Financing: How to Apply?
Before you apply for commercial equipment financing, you need to find the right lender. The process takes time, effort, and patience – unless you work with National Business Capital.
We make it easy for you to find all the money you qualify for. Here's an overview of our client-focused process.
Apply Securely Within Minutes – Move through our streamlined application within minutes and upload your business documents with zero risk.
Review Your Offers – Compare your offers with expert advice from our team and select the best one for your specific circumstances.
Receive Your Money – Seize an immediate opportunity to grow your business or tackle a new challenge with confidence.
We aim to form a long-term relationship that streamlines future access to capital. Not only will our Business Finance Advisors help you find an option that aligns with your goals, but they can also help you position yourself strategically for your next funding opportunity.
Choose National Business Capital for Commercial Equipment Loan Options
If your small business needs new equipment, then there's no sense in waiting to get the ball rolling.
At National Business Capital, we can help you explore your commercial equipment financing options in minutes. After completing a quick, 1-minute application, you'll be contacted by a Business Finance Advisor who will work to understand your needs and guide you through your options.
Our process is quick, simple, and easy. Get started today by applying now!
Frequently Asked Questions
What Is Commercial Equipment Financing?
Commercial equipment financing is a debt-financing solution that allows entrepreneurs to break down the cost of commercial equipment over a longer schedule.
What Types of Equipment Can Be Financed under Commercial Equipment Financing?
Almost any business equipment can qualify for equipment financing, although some lenders may have restrictions on the specific types of equipment they can work with. You can finance vehicles, machinery, computer equipment, and much more!
If you're looking for more information about a specific piece of equipment, reach out to our team for more information.
How Long Does It Take To Get Approved for Commercial Equipment Financing?
An approval comes after the lender has done their due diligence on your business and the equipment you're looking to purchase. On average, this process can take anywhere from 1 to 5 days.
If there are multiple units of equipment or something unique, the process could take a bit longer.
What Documentation Is Required for the Application?
Each lender may request specific documentation, but here are a few of the most commonly requested:
Business bank statements
Personal and business credit history
Profit and loss statements
Legal business documents (Licenses, EIN, etc.)
You should also have some information about the type of equipment you're looking to purchase prepared for the process. The lender may be familiar with it, but it's always better to be overprepared than underprepared.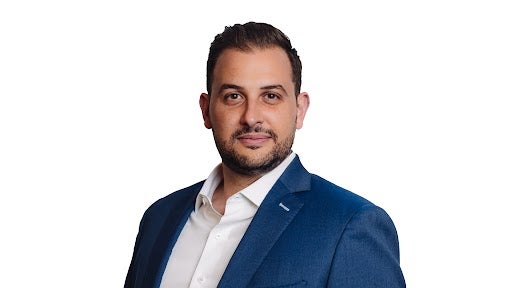 About the Author
Joseph Camberato
Joe Camberato is the CEO and Founder of National Business Capital. Beginning in 2007 out of a spare bedroom, Joe and his team have financed $2+ billion through more than 27,000 transactions for businesses nationwide. He's made it his calling to deliver the educational and financial resources businesses need to thrive.
Accelerate Your Success
Seize the opportunity to grow your business and gain access to the capital you need.