Demand for complex dental, orthodontic and maxillofacial work is expected to grow 19% by 2026, according to statistics taken in January 2018 by the Bureau of Labor Statistics (BLS). 
With less than 15% of all dental specialists in the US able to perform these procedures fully in-house due to a lack of resources, business owners of oral practices are racing to get their hands on new dental 3D printers.
Dental professionals have all kinds are securing financing through National Business Capital for dental 3D printers to eliminate the need for expensive dental lab work, and increase the speed, efficiency, and precision of procedures many times over, while saving them countless time and money in the process.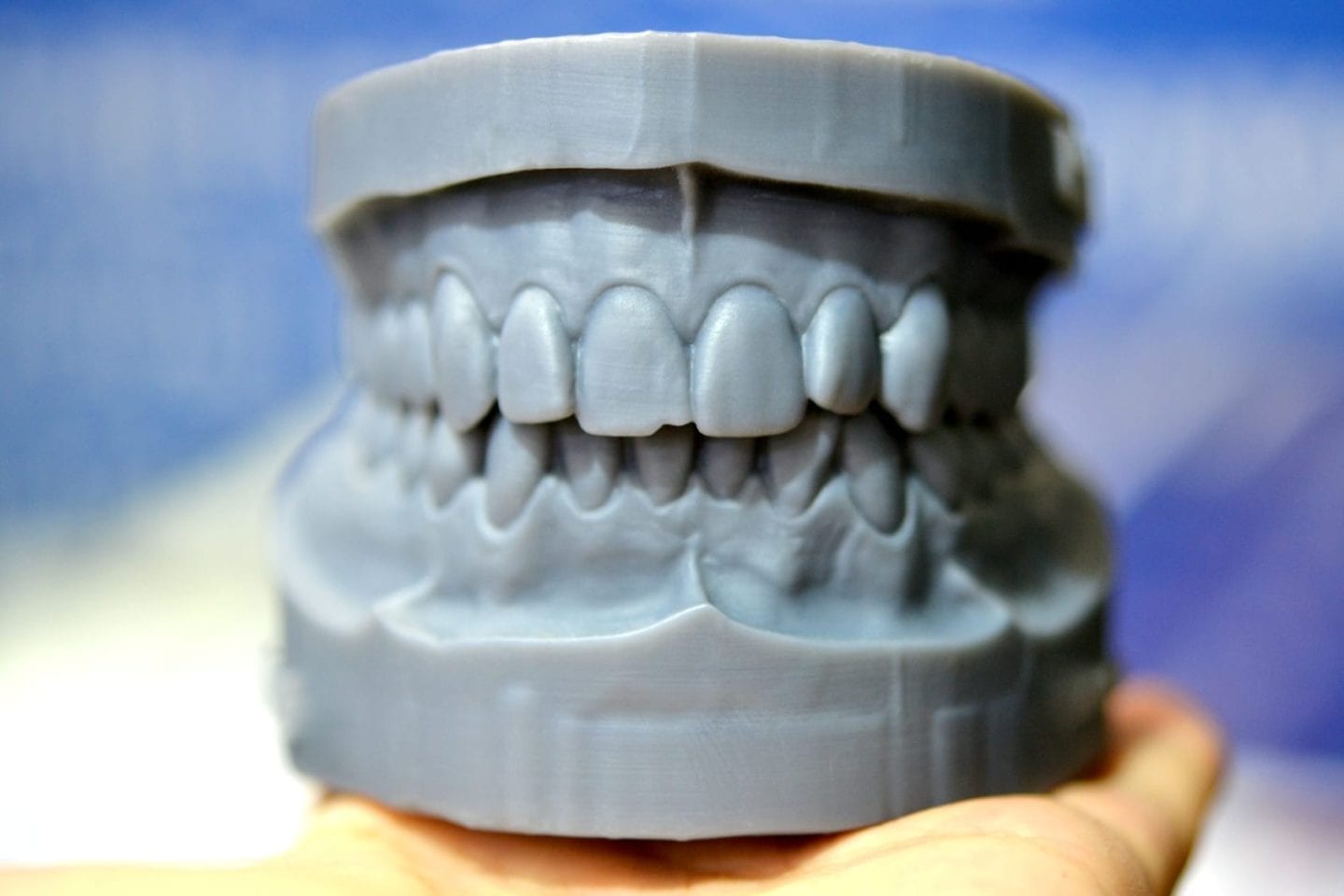 8 Ways Dental 3D Printers are Changing Oral Practices Forever: 
Bring Dental Lab Work In-House


Most dental practices spend

well over $100,000 a year on lab work alone

, due to material and labor costs.

As for dentists who

outsource their lab work

, shipping and labor costs coupled with long wait times add up to astronomical amounts of money spent in the long run. 

With dental 3D printers, dentists are able to bring the work of dental labs in-house.

They are

extremely user-friendly

, which means no more paying for dental lab labor.

Instead, the dentists themselves are usually able to operate the printers, in order to quickly and easily produce crowns, molds, models, bridges, and anything else that would otherwise be produced by lab technicians.

Same-Day Dentistry
A huge draw for patients is the chance to have whatever work they need to have done completed in the same day. Instead of waiting days or weeks for handmade molds and models, dental 3D printers are able to complete these projects in a matter of hours, thus eliminating the need for time-consuming labor, and costly shipping.
Surgery Preparation, and Patient Education
Many maxillofacial and dental surgeons are using dental 3D printers to create models of their patient's problem areas in preparation for surgery.

With dental 3D printing technology, a surgeon can make 3D models to study in order to help

prepare themselves for an upcoming surgery

. The surgeon or dentist can then use this model to show their patients precisely what will take place when in surgery.

Print Beautiful, Bacteria-Resistant Teeth
The main reason why many people go to the dentist in the first place is for aesthetic reasons—dentists across the country are capitalizing on this fact by using dental 3D printers to produce replacement teeth. Dental 3D printing technology has advanced to the point where dentists are now able to print out replacement teeth that look more like the real thing than ever before.

And as an added bonus, dentists are printing these teeth with

harmless chemicals that repel bacteria, and prevents plaque build up

, which has been a huge selling point for consumers nationwide.

No More Storing Physical Models


The thousands of physical models produced each year by dentists and orthodontists not only take up a lot of time in making them, but take up a lot of physical space too. 

Dental 3D printers come with 

software specialized for dental and orthodontic use

, which allows dental professionals to store all their 3D models in a digital space, effectively saving office space, and lowering the risk of model deterioration.Going digital also provides the ability to share a patient's records immediately available to any other dental professional who needs to see them, eliminating wait times and shipping costs.
Faster, More Accurate Processing
3D printing technology is advancing at a startling pace. Dentists and maxillofacial surgeons are acquiring the smaller and incredibly more affordable 3D desktop printers, which can produce anything from orthodontic appliances, to crowns and bridges, to replacement teeth, with speeds and accuracy equivalent to that of significantly more expensive industrial 3D printers.
Pass Savings Onto Patients
Dental professionals aren't the only ones saving time and money from dental 3D printers. The lower costs of materials and labor means reduced prices for their patients as well. And with the increased accuracy and speed of dental 3D printers, the amount of return visits needed by patients is significantly reduced, as in many cases same-day dental work will be an option.
Print Your Own Tools


Many dental professionals have begun using dental 3D printers to print their own dental tools

, eliminating the need to purchase expensive dental tools and equipment.
How Much Do Dental 3D Printers Cost?
While most industrial 3D printers have prices upwards of $20,000-100,000+ dollars, dental professionals are able to get professional desktop 3D printers for about $6,000 and under, without sacrificing printing speeds, or imaging accuracy.
How Can National Help?
National offers equipment financing options for every business in any industry, and dental and medical practices are no different. In fact, the financing advisors at National offer services that are specialized for medical and dental practice use, with low rates and optimized term lengths offered exclusively for dentists and doctors.
With equipment financing from National Business Capital, your practice can receive the funds it needs to acquire a dental 3D printer in as little as 24 hours, with minimized paperwork requirements, and underwriting perfectly tailored to the needs of your business.
Contact National Today for Help Financing Your Dental 3D Printer
Call (877) 482-3008 to speak with one of our expert financing advisors, or fill out National's 1-minute application online to get approved for equipment financing in as little as 24 hours.