To help small business owners maintain stability during the coronavirus slowdown, the federal government established a number of resources and funding programs. First, the PPP loan program helped small businesses keep employees on board by offering payroll funding. Because government stimulus funds were limited and obtaining funding was difficult, they also implemented the Economic Injury Disaster Loan Advance program.
This important coronavirus relief grant program helped deliver fully forgivable funding to small business owners. Because the SBA has distributed the maximum allotted $20 billion in funding through the Economic Injury Disaster Loan Advance program, the advance program is no longer available.
However, the Small Business Administration's EIDL program isn't altogether defunct. You can no longer qualify for forgivable funding, but you can still find low interest small business loans.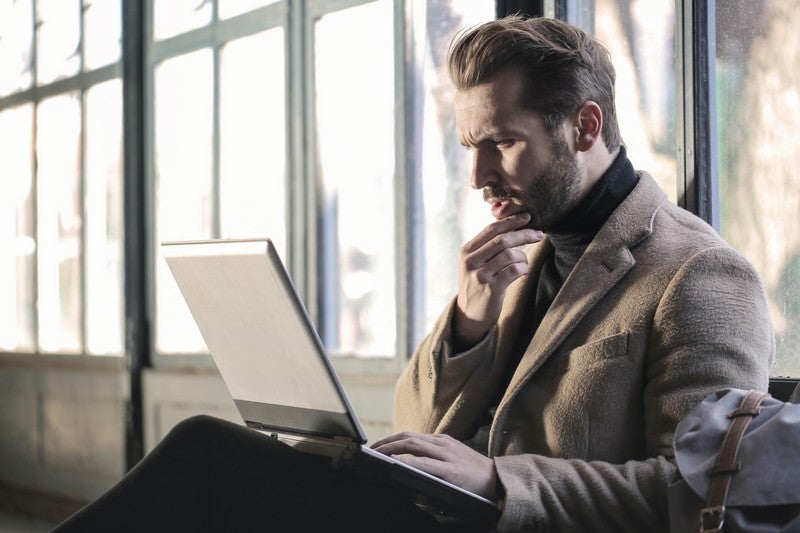 How EIDL Loans Were Helping Small Business Owners
The Economic Injury Disaster Loan Advance program was a part of the CARES Act, which Congress passed in response to COVID-19.
The Economic Injury Disaster Loan Advance program allotted $1,000 per employee for every business that qualified. At most, businesses could receive a $10,000 grant through this program.
And, it was completely forgivable. This means that businesses were not expected to repay the principal, or any interest.
The Economic Injury Disaster Loan Advance Program wasn't just for small businesses—it was also for non-profits, freelancers and gig workers.
The door is shut for now, but the federal government could pass another bill that would allocate additional funding. However, that doesn't make the Economic Injury Disaster Loan program obsolete—businesses can still qualify for low interest loans.
Why Some Business Owners Received the EIDL Over the Paycheck Protection Program
The PPP loan and the Economic Injury Disaster Loan Advance program were both designed to help businesses suffering due to the coronavirus. So why did some choose one over the other?
First, the EIDL offered a lower amount of cash outright than the PPP. For business owners with over ten employees, this might not have been ideal. At most, the advance program provided a $1000 grant per employee, with $10K as the limit.
While this might not have been the best fit for companies with 50 employees, it was the ideal solution for freelancers and gig workers.
However, the Economic Injury Disaster Loan Advance didn't carry as many stipulations. There was no process to receive forgiveness like the PPP loan—businesses that qualified were given the funds, and did not have to repay them.
Additionally, the PPP loan had some complications due to the rapidly evolving process. The forgiveness standards established at the beginning changed slightly, which caused some confusion.
Don't Worry: There are Remaining Relief Funds (But No Grants)
Funding intended strictly for the advance program has been depleted, but you're not quite out of luck. The EIDL program is still fully operational in distributing low-interest small business loans, which can be quite helpful if your business requires funding. And, small businesses need it: according to CNBC, 46% of small businesses that applied for either program anticipate the need for even more support over the next year.
The remaining funding program has an interest rate of 3.75% for small businesses, and 2.75% for non-profits. These loans are pre-payable at any time without penalty—meaning you can pay it off whenever you want at no detriment.
While these loans are not forgivable, the low rates can prove quite beneficial.
Funding can be put toward any cost of growing or restabilizing your business, including:
Payroll
Marketing
Adapting to the coronavirus
Supplies, materials or inventory
Rent, mortgage, utilities or other payments
However, remember that funding can't be put toward refinancing debts that existed before COVID-19, to repair physical damage, or pay dividends.
How to Qualify for the Emergency Injury Disaster Loan Program
Fortunately, qualifying for the Economic Injury Disaster Loan Program isn't difficult.
Like most other loans, you'll start by completing a simple application. This includes a few short details about your business. You may also have to provide details about how your business suffered an economic loss, too.
As a federal program, businesses in every state can take advantage of this funding—including those in Florida and California, who may have recently experienced a slowdown.
While credit requirements aren't as high as they are for SBA loans, you will have to undergo a credit check. When looking into your credit history, the SBA will also confirm that you don't have any outstanding child support payments.
You can find the application here.
Get Fast Funding To Build Your Small Business
The EIDL program can help your small business get back on track. But when you need substantial amounts of cash to grow your business, it may not be the best fit.
That's where National comes in.
At National, we take the work off your plate by searching within our 75+ lender marketplace to get you the best rates, highest amounts, and longest terms. You can learn your options in minutes, get funded in just a few hours, and get right to pursuing your next big opportunity.
To learn what you qualify for, apply now!