Farm loans have been used by agricultural businesses of all sizes and types for generations.
With the agriculture industry still in a period of recovery since the recession, tariffs from the Trump administration that put farming profitability in even greater jeopardy, and rapid advancements in farming technology and equipment, farm loans are an increasingly high-demand solution for farmers seeking financial help.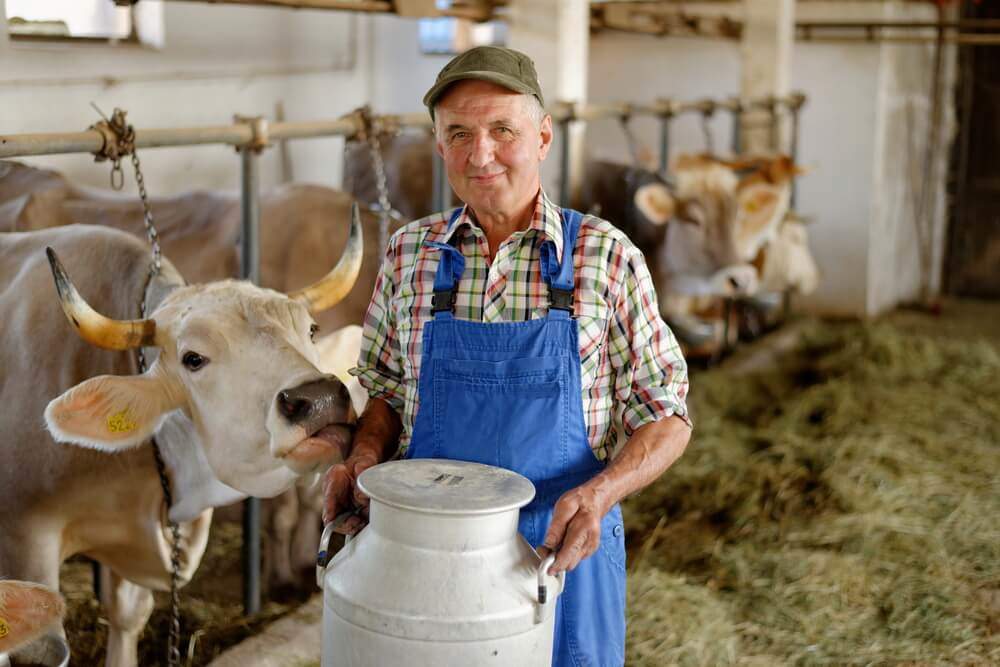 Jump To:
What is a Farm Loan?
A farm loan is a type of financing specialized to help farming businesses of all types fund virtually any agricultural goal. There are many types of farm loans, including:
Small Farming Business Loans:

A variety of business loans that help small and family-owned farms finance starting, improving and expanding their business in any and every way needed.
Farming Business Lines of Credit:

The flexible option of choice for farmers who are in constant need of capital to make sporadic payments including repairs, material purchases, livestock expenses, and more.
Farm Equipment Loans:

Upgrade, lease or purchase farming equipment of any kind, from heavy machinery including tractors and backhoes, to irrigation and food production equipment.
SBA Loans for Farmers:

Prime rates+, a guarantee from Uncle Sam himself, monthly payment options, and term lengths and loan amounts designed to cover any farming need.





What more could you ask for? Well, a shorter time to funds, for one. If you'd rather not wait months, but hours to receive funds from SBA funding, check out our expedited

Hybridge SBA Loan

for less wait times, and an easier approval process.
Farm Business Loan Uses
NBC has been flooded with requests for farm business loans for a wide range of uses, including:
Purchasing Livestock and Feed

Making Property Improvements, and Repairs After Natural Disasters

Setting Up New Irrigation Systems, and Upgrading Existing Ones

Funding the Use of Biotechnology in States Where Labeling GMOs is Required

Acquiring New Satellite, Weather Data and Green Sensory Technology Required for New Crop Development

Improving Treatment of Livestock and Reducing Environmental Impact to Staying Ahead of Government Scrutiny

Hire Additional Farm Hands

Covering Simple Operational Expenses

Furthering Specialization to Take Advantage of Trends in the Agriculture Industry
Types of Farms We Fund
Dairy and vegetable farms aren't the only types of agricultural businesses that need funding. In fact, it's the less-talked-about types of farms that have the toughest times getting funded. To help, loans for farms offer help to farming businesses including:
Alternative Agriculture Businesses:

Including freight container farming, vertical farming, as well as those those involved in aeroponics and hydroponics.

Urban & Rooftop Farmers:

Businesses that specialize in bringing sustainable agriculture to urban environments are extremely important to both societal education and for reducing our carbon footprint. NBC created urban and rooftop farming loans to do their part in helping our cities, and the global environment.

Organic Farms:

Organic farming has been an increasingly popular market in the past few years, due to high consumer demand. However, the amount of regulations and hoops you have to jump through to retain your "organic" label comes at a hefty price. Farm loans from NBC make these expenses a smooth and simple process.

Bad Credit Farm Owners:

NBC offers

business loans for farmers of all credit profiles

, and do not require any collateral, guarantees or minimum FICO to get approved for financing.

Minority-Owned Farms:

Minority-business owners have a significantly lower approval rate for financing among other lenders. NBC's farming

business loans for minorities

were created to make quality financing faster and more easily accessible for farmers of every ethnicity, regardless of FICO and financial history.

Veteran-Owned Farms:

NBC's

VA business loans

for veteran farmers provide our nation's finest with the fastest, simplest and effective financing options, no matter the odds.

Empowerment Loans for Women-Owned Farms:

NBC's new

Empowerment Loan Program

includes business loans for farms owned and operated by women, giving female entrepreneurs all the tools and resources they need to succeed.

USDA Farms:

NBC's loans for USDA farms offer flexible and fixed financing options with large amounts, low rates and long terms.
Where to Get Farm Loans
There are two main options for farmers seeking extra funding:
Traditional Financing:

Common lenders including bankers are often the first option that comes to mind when farmers seek financing.





While banks can offer a few great options including SBA loans and some small business loans, intense credit and financial requirements, collateral leveraging, a lack of variety and extreme amounts of paperwork make traditional lenders the slower and less effective financing option for farmers in need of quick cash.

Alternative Business Financing:

Financing companies like NBC provide farmers with a faster, smoother and easier alternative to traditional methods.





Able to offer easier approval, funding options that don't require FICO or financial qualifications for approval, an expedited process that can equip farmers with capital as soon as 24 hours, and a greater variety of farm funding options to choose from, resulting in farm loans with terms that better fit your specific needs.
How to Get Business Loans for Farmers
If your farm has been active for at least 6 months, and you make at least $100K in annual gross sales, then you most likely qualify for farm financing from NBC.
Give us a call at (877) 482-3008 to get started, or apply online by filling out our 1-minute application by clicking the link below, and get the farm loan of your choice in as little as 24 hours!