Women frequently take on a larger share of family and community responsibilities, in return, they risk missing out on opportunities to grow their businesses. Financing can help alleviate critical challenges entrepreneurs face, especially for women. Farm loans make it possible to jump-start a business and launch new levels of growth. 
Financing allows farmers to cover startup costs, purchase supplies, upgrade equipment, and much more. Despite the critical role farm loans play, some women may face additional barriers that can make it more difficult to secure the funds they need. 
Take a look at this complete guide to farm loans for women, including how they work and what to expect for the application process.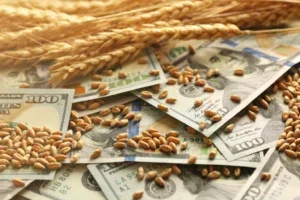 What Is a Farm Loan?
Farm loans are business loans specific to farmers and companies operating in the agricultural industry. Farm loans can be used to purchase the land needed for agricultural operations, as well as other costs like livestock, equipment, and more. 
Farm loans can come in a variety of different forms, but what makes them unique is the way they're catered to agricultural business needs.
Benefits of a Farm Loan
Women looking to launch their agricultural business or grow their current enterprise may be able to seize on a variety of opportunities by seeking out funding. 
Farm loans can be used to acquire the land, livestock, supplies, and equipment you need to get your business going. Farmers may also use farm loans to hire staff, cover operational expenses, manage cash flow, and more. When unexpected expenses hit, financing also offers a way to access much-needed liquidity.
Types of Farm Loans for Women
The agricultural industry represents 18% of the entire U.S. economy, with women constituting a significant portion of this critical sector. According to a 2019 Census of Agriculture report, it's estimated that 36% of all U.S. farmers are women and that 56% of all U.S. farms include at least one female decision-maker.
Farm loans are a critical resource, allowing women to take full charge of their businesses to reach their goals. Take the time to go over different types of farm loans to understand how each solution works and which option would be the best fit for your business. 
SBA Loans
Small Business Administration (SBA) loans are government-backed financing solutions offering a number of benefits exclusively for small businesses. SBA loans work by having the government cover a portion of your balance in case of default. This way, lenders receive added assurance, which translates to lower interest rates and better terms for borrowers.
SBA loans are renowned for featuring some of the lowest interest rates on the market. These loans also come with high funding amounts and lengthy terms that can be used to cover just about any type of business expense, including operating costs, real estate purchases, and equipment financing. 
SBA loans are offered by a network of participating lenders, which can include banks, credit unions, and online lenders. On top of the set requirements imposed by the lender, borrowers will also need to meet the SBA's size standards as well. Businesses must be:
For-profit 

Located and operated within the United States

No outstanding debt to the U.S. government

Business owners must have invested equity

Owners can't be on parole
Some of the SBA's most popular business loans include SBA 7(a) Loans, SBA 504 Loans, SBA Microloans, SBA Community Advantage Loans, and more.
FSA Loans
The Farm Service Agency, or FSA, offers both government-back guaranteed loans and direct loans for farmers, ranchers, and other business owners in the agricultural industry. 
FSA loans are both flexible and fairly accessible to farmers. Proceeds can be put toward purchasing land, livestock, seed, supplies, equipment, and more. Farmers can also use an FSA to cover construction or renovations on their property.
FSA loans available through participating lenders are guaranteed up to 95% of the total loan's value. Similar to SBA loans, this arrangement translates to additional benefits for borrowers. Funding amounts on FSA loans can be as high as $949,000, with repayment terms as long as 40 years.
To qualify for a guaranteed FSA loan, businesses will need to meet a number of requirements from both the lender they're working with as well as the FSA. At a minimum, you will need to have at least 3 years of farming experience out of the 10 past years. Depending on the lender you're working with, there may also be requirements for business history, credit score, revenue, and more. 
One way to bypass some of the credit score requirements is by applying for an FSA loan with the FSA directly. You can reach out to your local USDA Service Center for information and to submit a loan application.
Term Loans
Term loans are structured as traditional business loans where you'll receive a lump sum of capital to be repaid over regular installments. Term loans can be short-term, ranging from less than a year or as long as 25 years in other cases. 
Term loans are great for breaking down large purchases or investments into more manageable payments. You can use a term loan to finance real estate, land, equipment, and pursue growth opportunities. Many businesses will also take on debt refinancing or debt consolidation with this funding type. 
The best way to approach a term loan is by having a strong estimate of exactly how much funding your business will need. From there, your payments will stay consistent over the duration of the loan, making it easy to plan ahead. 
You can apply for term loans at banks, credit unions, and online lenders. Use National Business Capital to compare different lenders and find the best rates and terms your business qualifies for.
Business Lines of Credit
Business lines of credit are revolving credit lines you can withdraw from as capital needs arise.
They work somewhat similarly to credit cards, except they feature higher funding limits. 
Business lines of credit are renowned for being incredibly flexible. As you pay down your balance, you can reassess the same funds to use again and again. This funding type can be put towards all major types of business expenses. Many firms will even use them as an emergency fund to cover unanticipated costs. 
6 Farm Grants for Women
If you're looking to start your farm business or make a significant investment, farm loans are the way to go. They offer high funding amounts as well as an opportunity to break down significant costs into more manageable chunks. 
Although smaller in size than farm loans, grants can be another worthwhile financial resource to explore. Take a look at some of the top financial resources for female farmers.
Offers grants and scholarships to women farmers hoping to build their businesses and expand their education in agriculture.
Also known as the Women and Minorities in Science, Technology, Engineering, and Mathematics Fields Program, this grant offers up to $300,000 to support research into various agricultural projects. 
This program offers up to $250,000 to be put toward research projects that aim to advance agricultural practices. 
This program provides up to $5,000 to help small farmers and nonprofits become increasingly sustainable.
This program is geared toward young and budding farmers who would benefit from an additional financial push. They have a history of providing 50 selected farmers or ranchers with $5,000 in funds.
Offers farmers and ranchers working with livestock up to $3,000, with the aim of improving their animal welfare.
How to Apply for a Farm Loan
Applying for a farm loan is not entirely different from applying for a general business loan. There are a couple of basic steps and processes. Take a look to get familiar with what the process could look like. 
Step 1: Understand Your Funding Needs
A good place to start is by calculating exactly how much funding you'll need to accomplish your goals. If you're looking to purchase assets like land or equipment, obtaining the estimated sales price will ensure you're securing the right amount.
For ongoing projects, do your best to make projections or consider opting for a business line of credit that offers inherent flexibility.
Step 2: Consider the Requirements for a Farm Loan
Specific requirements like credit score, revenue, and time in business will depend on the type of lender you're working with. Some lenders may have strict credit score requirements, while others can be more relaxed. 
For an FSA or SBA loan, you'll need to prove additional qualifications. For starters, your business will need to be based in the U.S., you can't be delinquent on any government debt, and you'll need to show that you're able to repay the loan. 
Credit score requirements for FSA and SBA loans may vary, but generally, you'll need to show good credit for the best approval odds. 
Step 3: Decide On the Loan Type
As mentioned, farm loans come in a variety of shapes and forms. Deciding on the structure that suits your business best will ensure you have a manageable repayment schedule. If you're unsure which type of farm loan to apply for, consult with your lender to go over your options.
Step 4: Select a Lender
Unless you're looking to apply for an FSA loan directly through the FSA, you'll need to work with a commercial lender. This is true for guaranteed FSA loans, SBA loans, and other farm loans. Qualifying lenders can include banks, credit unions, as well as online lenders. 
It helps to compare financing offers with at least a couple of different lenders to ensure you're getting the best rate. One helpful way to do this is by working with a B2B financing marketplace like National Business Capital. With a single application, you'll receive personalized loan offers in record time.
Step 5: Submit Your Application
Once you've decided on the lender you're going to work with and assembled your required documents, it's time to complete the application. Remember that application processing times can vary greatly, but they can be even longer if you're working with a bank or applying for an SBA loan. If you need funding fast, consider financing solutions from an online lender instead.
Review Farm Loans for Women With National
Women are a vital part of the agricultural industry, and we're here to do our part to support them. At National, we assist businesses at every step of the way as they seek funding. Our experts offer guidance on how to get the right farm loan for your goals and grow your business. 
Learn more about National's funding solutions here.