Diversity defines America's bustling small business world as much as it does our communities. As of 2018, minority-owned businesses accounted for 8 million of the total 33.2 million small businesses in the country. With small businesses growing all the time, many consistently seek out federal small business loans for minorities for the necessary cash.
Sufficient access to funding can make the difference between surviving and thriving. However, minority-owned businesses can sometimes miss out on a lack of equal funding opportunity or resources.
Here's how you can find federal small business loans for minorities, along with other funding options to grow your business.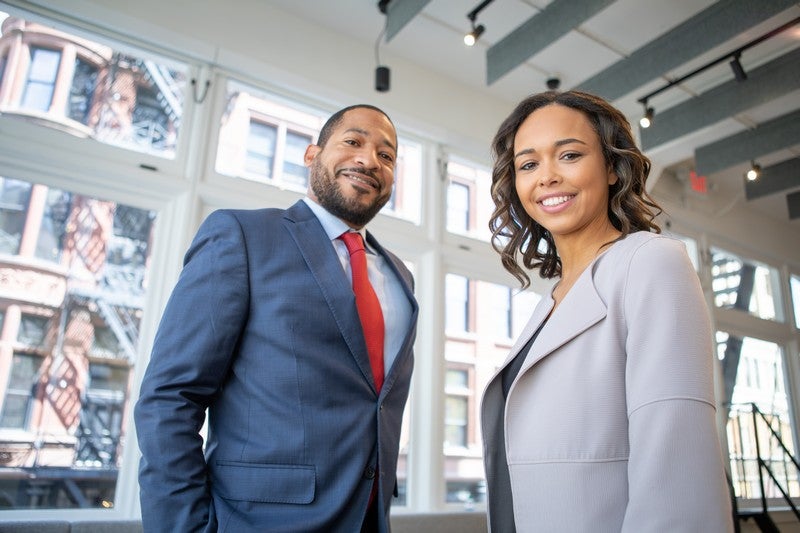 The Benefits of Certifying Yourself as a Minority-Owned Business
Wondering how to get certified as a minority-owned business?
You may qualify for federal small business loans for minorities and other unique programs, but you also may not be able to access them right away. For many small business owners, the first step is applying for and receiving a minority-owned business certification.
Obtaining a minority-owned business certification sets you apart from the pack, and could open new doors. In addition to resources like cash and competitive interest rates, you can also compete for corporate and government contracts, awards, training, marketing advice, and more.
Depending on the certification or organization you apply through, the qualifications can be different. The bottom line, however, is ownership: minorities must own 51% of your business. There are also unique certifications and funding options for minority females.
As your business grows, you may find these resources incredibly valuable.
Federal Loans and Programs to Combat COVID-19 Slowdowns
Small businesses across the country were hit hard by COVID-19. Many federal small business loans for minorities and other business owners were created to help resolve the lack of cash flow, keeping the growth momentum going.
While these aren't exclusively federal small business loans for minorities, many can be quite helpful due to low cost and easy requirements, especially with other options off the table for the time being.
1. Economic Injury Disaster Loan (EIDL) Program
Toward the beginning of the outbreak, the Economic Injury Disaster Loan Advance Program gave small business owners fast cash at no cost. While the advance program's funding has been depleted, the EIDL program is here to stay.
Through the EIDL program, small business owners can qualify for financing at the low rate of 3.75%. This funding can go toward growing your business, especially as you get back on track after COVID-19. You won't get loan forgiveness, but these low rates can go a long way.
2. Paycheck Protection Program
The Paycheck Protection Program, also called the PPP, gave small business owners the cash to keep employees on while weathering this crisis.
The time window for applying closed, but some believe that the next coronavirus stimulus package will include funding for a second round of PPP loans.
SBA/Small Business Administration: Federal Small Business Loans for Minorities
The SBA, or the Small Business Administration, offers multiple financing programs through which your business can grow. Because they're geared toward businesses of different sizes and ages, though, you may not qualify for all of them.
These are the best federal small business loans for minorities offered through the SBA.
1. SBA 7(a) Program
SBA loans are one of the most desirable federal small business loans for minorities out there. They may not be exclusively for minorities, but with low rates and long terms, this program can help all small businesses. Specifically, these longer-term products benefit established minority businesses that need large financing amounts to grow.
With these benefits comes a few restrictions. Qualifying can be difficult—you'll normally need a great credit score and financial history. Additionally, you'll need to prove (through revenue) that you're on track to continue growing. Completing the SBA loan application can be time-consuming as well.
If you can qualify, though, this may be the best of the federal small business loans for minorities.
2. SBA Community Advantage Loans
Another federal small business loan for minorities that can be helpful is the Community Advantage program. Operating through a network of nonprofits, Community Advantage Loan funding is backed by the federal government.
With the SBA guaranteeing up to 85% of the total loan, yo ucan qualify for up to $250K. This funding is also made available to others who struggle to obtain funding, including women and veterans.
While you will have to pass a credit check, you won't need to secure this loan with collateral.
3. SBA Microloan
If you need a federal small business loan for minorities, but don't need substantial funding, then the SBA Microloan program may be for you.
Through this program, you can't qualify for sky-high amounts. At most, you can receive up to $50K. However, for new or start-up minority business owners, this can be significant.
Small Business Grants 
Why find federal small business loans for minorities when you don't have to pay?
Free money for minorities who own businesses can help you grow through marketing, hiring, and more. Most grants will require an application and have limited winners. The potential funding available is much lower, too.
Before you spend time applying, though, be sure that you're eligible for the program.
These are some of the most popular small business grants available to minorities:
Small Business Loan Options for Minorities
Federal small business loans for minorities can be your best options, but you may find better funding elsewhere.
If your business is seeking capital right away for a new growth opportunity, then federal timelines might not be in your favor. Other small business loans and financing programs can be slightly more expensive, but in the end, give you the resources you need right away.
Online lenders tend to have a fast and easy process for qualifying, including options for minorities with bad credit. Banks, on the other hand, approve only the healthiest businesses, and take weeks or months to review and approve applications.
1. Small Business Loans (Term Loans)
The most straightforward option available, small business loans give you cash that you'll pay back at a set rate. Before agreeing to an offer, be sure to research your lender and ask questions. You can calculate your total payback amount (including interest) using a business loan calculator.
2. Equipment Financing
Need new equipment for your business? Rather than searching federal small business loans for minorities, equipment financing helps you purchase new equipment right away, while paying it back over time.
You'll own the equipment, rather than renting it. Equipment financing programs also offer excellent tax benefits, as you can write off the entire cost in year 1.
3. Business Lines of Credit
A business line of credit is the best flexible financing option around. It's not technically a loan. Instead, you can draw cash from a total approved amount as you need it, and only pay interest on what you take.
Through revolving lines of credit, you can draw more as you pay it down. This financing option helps you get cash immediately during growth periods, and through slowdowns.
Access Fast Funding and Take Your Business to the Next Level
When your business needs funding, it's important to take action right away.
At National, our Business Financing Advisors work in real time to get you the funding you need. Through our network of 75+ lenders, you'll access the best rates, terms and amounts.
Get started finding capital for your business today by applying now!
Related Business Loan Articles