If you're like many people, you grew up hearing that if you want to find a good job, you have to go to college first. But the majority of working adults never did earn their degree, and the reality is that it may not matter that much anymore.
The labor shortage has forced many employers to broaden their horizons and think outside of the box. And many employers recognize that they could be overlooking talented candidates because they lack a Bachelor's degree.
That's why companies like Google, Salesforce, and Amazon offer white-collar apprenticeship programs that can lead to good jobs. These programs come with paid on-the-job training, an employee network, and benefits.
So if you never earned your degree, how do you find this type of program? Let's look at four ways you can find a great job — even if you never earned your degree.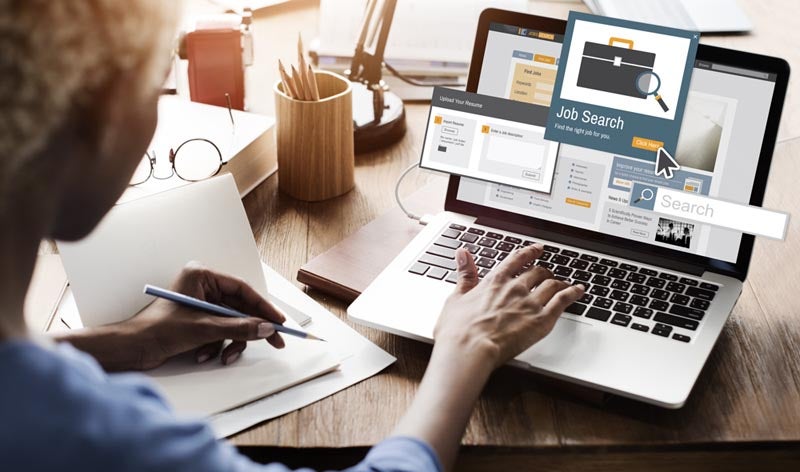 1. Look for industries with labor shortages
Most companies are understaffed right now, but certain industries are especially desperate for workers. For instance, the technology sector has significant skilled labor shortages.
In addition, there's a need for workers in manufacturing, skilled trades, engineering, and transportation. Companies in these industries are looking for willing employees that they can train.
2. Be prepared for your interview
Thanks to the internet, it's easier than ever to familiarize yourself with the company you're interviewing with. When you go into the interview, you should already know what the company does and what they're looking for in the role.
Be prepared with relevant questions, and demonstrate that you understand the company's mission and the work they do. This kind of preparation will help you stand out in comparison to other job candidates.
3. Interview with smaller companies and startups
Larger companies are beginning to branch out and provide opportunities to candidates that don't have college degrees. But these opportunities may be more competitive.
That's why you may have more luck applying with smaller companies and startups. These companies may be more flexible on their degree requirements if you can demonstrate that you have the right experience or the willingness to learn.
4. Demonstrate that you're teachable
And finally, companies will be willing to overlook your degree if they see that you're teachable and willing to put in the work. You don't have a degree, but have you taken any courses or earned any certificates that could be relevant?
And if there's an industry you're looking to enter into, are there any free courses you could take to brush up on your skills? Taking these types of actions shows hiring managers you're excited about the position and willing to learn the necessary skills for the job.
The bottom line
There are still many advantages to earning your degree, but if you don't have one, it doesn't have to hold you back in your job search. In the coming years, it's likely that more companies will offer apprenticeship programs and that a greater emphasis will be put on skills over a degree.