Deciding between whether it's best to use fixed or variable rate business loans can get really frustrating, really fast.
At least, that's what most lenders with crumby financing products would have you believe.
The truth is, choosing the right interest rate plan to suit your business needs – while paying the lowest amounts on interest possible – is actually incredibly simple.
Here's what you need to know: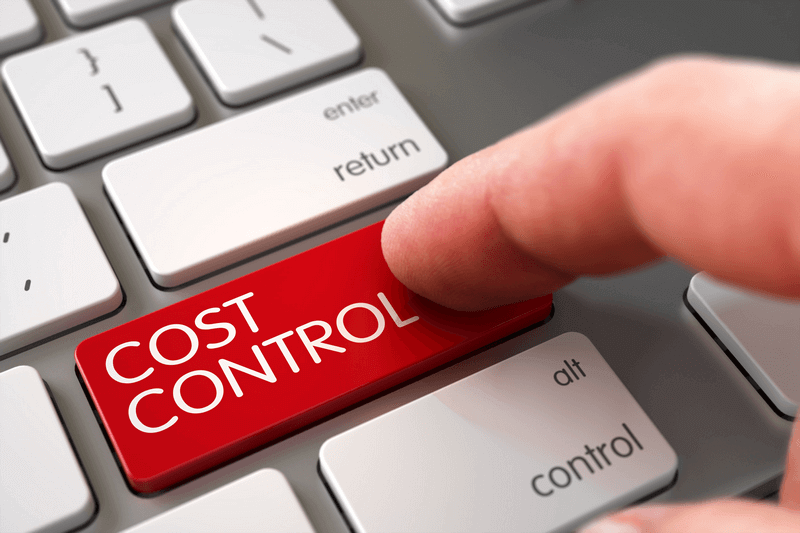 Fixed Rate Business Loans
No changes. No surprises. Just one, flat rate.
Just like fixed rate mortgage loans, student loans, or any kind of personal loan, the amount of interest you pay with 'fixed rate' business loans does not change for the entire lifetime of the loan, immune to any market fluctuations.
Fixed Rate Loans Are Best Used By:
The straight shooters. The planners.
The business owners that aren't great at surprise parties.
For those that know exactly how much capital they need to fund their specific goals, and exactly how much they feel comfortable paying back for it with each cycle, this is the loan for you.
So if you have a detailed plan as to how much funding you need to spend, and you know that your cash flow won't be interrupted by a specified rate of repayment, then fixed rate loans might just be the perfect option for you.
Types of Fixed Rate Business Loans:
Many of the most sought after business loan types, including SBA loans, equipment loans, and small business term loans follow fixed rates.
While the rates of these loans don't change once you start receiving capital from them, they are always changing outside of your own funding process.
For example, the famously-low and fixed "prime rate" that SBA loans follow have changed many times – just in the past year.
So, to avoid paying more than you should for a fixed rate loan, talk to a financing advisor to make sure you lock down a desirably low fixed rate while you can – or hold off for another market fluctuation that might change the rates in your favor.
Variable Rate Business Loans
Business loans with rates that fluctuate to match the needs and funding goals of your business.
Variable rate business loans are different than personal loans with flexible rates, as they are less affected by market changes than they are by the terms of a given business loan.
This means while they are subject to change depending on the loan specified (explained further below – see "Types of Variable Rate Business Loans"), business owners still have just as much if not more control over how much interest they need to pay.
This often results in a lower overall cost of capital, and lower interest rates overall than those offered by "fixed rate" loans.
It also gives business owners more flexibility over how much and how often their funds are used, allowing for easier and faster business growth.
Variable Rate Loans Are Best Used By:
The impatient. The insatiable.
The business owner who needs to be prepared to grow at a moment's notice, without hesitation.
Some business owners need to act faster than others to take the charge in growing their business.
A piece of machinery needs to be repaired, three people just quit, and the roof is on fire – but your vendor is offering a discount on inventory that you could really take advantage of.
For the business owners that are in constant need of extra funds to help grow in multiple different ways at once, business loans with variable rates are the choice for you.
Because many – if not most – business owners don't actually know how much capital they'll need before applying.
Most wind up needing more – or less – than the funds they're given.
Business loans with varying rates of repayment are great for ensuring that business owners are able to fund whatever growth challenge or opportunity comes their way – while making sure that they only pay for exactly the funds they need to spend.
Types of Variable Rate Business Loans:
Business lines of credit and merchant cash advances are couple types of variable rate business financing options that have become increasingly popular over time for their greater flexibility over fixed-rate loans, and their overall lower cost of capital long-term.
Rates of repayment for these loan types will vary depending on which specific type you look into.
Here's the breakdown:
Business Lines of Credit: This one isn't actually a "loan" at all, but it works very much the same in that you borrow a given amount of funds, which you are required to pay back.One of the major differences lies in how much and how frequently you pay for these funds.While you're required to pay back specific amounts on funds from a business loan regardless of how much funds you used, with a line of credit, you're only obligated to pay for funds that you use.Any funds that you don't use, you don't have to pay for, and will remain available to you until you use them.Need a new piece of equipment? Withdraw funds, and only pay back for what you used. Don't need anything? Don't pay anything!
Merchant Cash Advances (MCAs):Receive a lump sum, in advance of a portion of your customers' debit and credit sales.The rate of repayment taken from these sales varies to match the amount of sales your business makes.This makes for a hugely desirable variable rate funding option for business owners with fluctuating sales.The less you make, the less is taken from your customers' sales.Kiss cash flow burdens due to changing seasonal demand and market fluctuations goodbye!
Fixed vs. Variable Rate Business Loans:
The Bottom Line
The bottom line is, there is a clear answer as to whether or not a business loan with fixed or variable rates would work best for your business.
However, you're going to have to do a lot of careful and thorough planning and strategizing to find your answer.
If you'd like some help deciding, National's team of expert Business Growth Advisors are ready to give you a free consultation 24/7at (877)-482-3008.
If you already know the answer and you're ready to get funded in as little as 24 hours, click the link below to fill out our 60-second online application, and ensure you get the business loan with exactly the rates and terms you desire!