In construction, your top priority is to land profitable new projects while ensuring timely progress on existing ones. But in the construction industry, it's common for general contractors to receive delayed payments for completed work. General contractor loans can help business owners leap over this gap, and continue building on this progress.
When working capital doesn't cover what you need to lay out for new expenses, you'll have to turn elsewhere for funding. Here's what you need to know about qualifying for, obtaining, and using general contractor loans.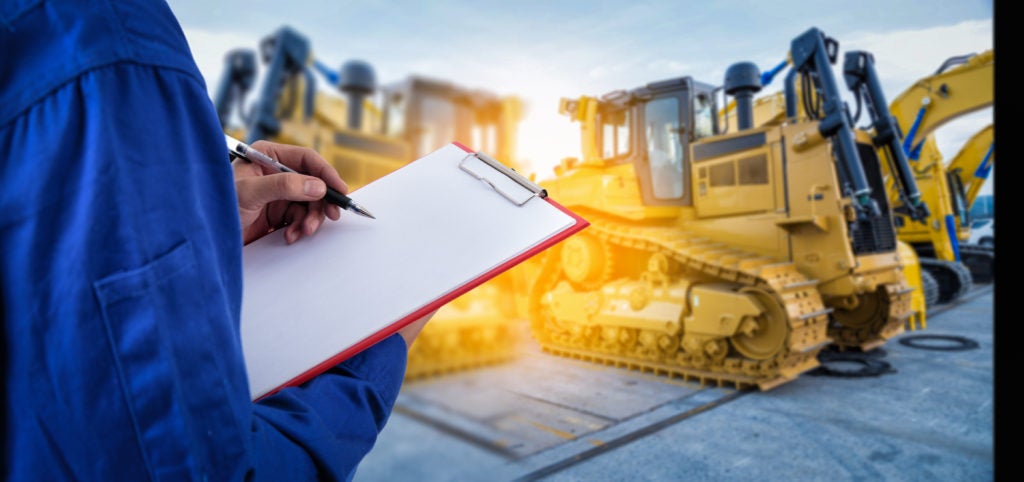 What is Contractor Financing?
Simply put, general contractor loans and financing options give you the cash you need to pursue new opportunities and pay employees while awaiting payments in your contracting business.
As a product of the industry, most general contractors don't receive payment until up to three months after completing a project. While this delay might be common, it also makes it difficult to take the next step forward in your business. Cash flow shortages can also make managing day to day expenses in your business challenging.
That's where general contractor loans come into play.
By getting extra cash on hand, you can cover the expenses necessary to keep things moving, and take your business to the next level.
How You Can Use General Contractor Loans
Even though you're managing a building project on behalf of somebody else, it's your job as the general contractor to cover expenses on the upfront. To do so, you need cash on hand.
General contractor loans help give you the cash you need to cover all the expenses you might incur while operating your business.
While some products may have restrictions, you can often use cash to cover:
Payroll
Building materials and supplies
Insurance policy costs
Unexpected project complications
Bidding on new projects for the future
Getting bonds to cover potential issues
Buy new equipment (or update old machinery)
Overall, though, general contractor loans are frequently used to cover payment gaps.
Some general contractor loans may have restrictions. However, most afford you lots of flexibility when it comes to covering new costs.
The Top General Contractor Loans You Can Apply For
Which general contractor loans make the most sense for your construction business? The answer might not be that simple—but you don't have to look too far to find the right information.
Interest rates can vary based on the product, as well as a number of details about your business.
These are the most popular loan options for construction companies.
Small Business Loans (Term Loans)
When you receive a small business loan, you're getting a set amount of cash to finance your business. Like many other general contractor loans, this cash can be put toward anything you need in your business.
If you simply need cash to put toward various expenses and everyday costs, then this may be the best option.
After receiving a small business loan, you'll pay back the loan over a set period of time, which is determined at the beginning of the term.
In many cases, you won't have to secure the loan with collateral, such as your home or a piece of equipment. However, you may have to personally guarantee the loan. This simply means that you'll be required to repay the loan in the event you default on it.
SBA Loans
One of the most popular financing options across industries, SBA loans give you large amounts of cash at a low rate. You can also qualify for a longer term, meaning you won't be required to pay your SBA loan back right away.
This is made possible by the Small Business Administration, a government agency that backs the funding that lenders give.
While this can be an appealing option, it's important to remember the hurdles involved in the SBA process. Often, waiting to receive an approval for your SBA loan application can take over a month. It's not uncommon for business opportunities to disappear during this waiting period.
Qualifying for an SBA loan can also be quite difficult. In addition to a strong financial profile, you'll also need an excellent credit score.
How to qualify for an SBA Loan?
Equipment Financing
If your new building project requires an expensive crane, or your existing equipment isn't up to snuff, then it might be time to consider equipment financing.
While it's not technically a loan (it's actually considered financing), equipment financing gives you the power to purchase new machinery outright, without taking the full brunt of the cost upfront. Instead, you can maintain some of your working capital for other costs.
Through most lenders, you can make small daily or weekly payments to cover the equipment's full cost. Because the equipment functions as collateral, you don't need to put your home or any other assets up. You can also write off the full cost of the equipment in year 1.
Unlike equipment leasing—in which you make monthly payments and rent the equipment—the equipment belongs to you. At the end of the term, you can choose to keep it, sell it, or rent it yourself.
Business Line of Credit
What if you know you need additional cash to cover expenses, but you're not sure just how much?
A business line of credit is the perfect general contractor loan (though it's also a financing option, not a loan) when you need flexibility.
You'll qualify for a set amount of cash, and can gradually draw from that as you go. Additionally, you'll only pay interest on what you take, rather than what you qualify for.
Let's say you qualify for a total of $100K, but only need $25K at the moment. You can draw $25K now and begin paying it down. If you need additional cash later on, you'd draw that cash as well.
In a pinch, a business line of credit can be the best tool available to your fast-moving business.
Accounts Receivable Financing
Through accounts receivable financing, you can use your last customer to bring on the next one. By selling outstanding invoices to a financing company, you can receive the cash you need to push your business forward right now.
Unlike a merchant cash advance—in which you're getting funding based on future sales—accounts receivable financing gives you cash based on invoices you've already sent.
Through this method, you can sell just one invoice, or several—it's up to you. Either way, you'll receive funding right away.
When you work with a trustworthy lender, you can rest assured that your sale of the invoice will remain private.
How to Get a Loan as a Contractor
Unfortunately, bank loans aren't always a possibility due to sky-high standards and long turnaround times. However, there are other ways you can get general contractor loans.
Fintech lenders (also called alternative lenders) offer fast financing, meaning you could have the money deposited in your account in less than 24 hours.
While banks will require a credit score of at least 680, most fintech lenders will have options for all credit scores. To qualify, you'll normally only need to generate around $120K in annual sales.
Alternative lenders offer a faster and easier process when it comes to paperwork, too. You'll only have to submit bank statements and potentially a tax return, instead of a laundry list of other documents.
Learn Your General Contractor Loans Options in Minutes
At National, we understand that the right financing option could be a game-changer for your business. That's why we do all we can to ensure that we find the best solution for you.
Through our 75+ lendre marketplace, we find the best financing programs on the market and help you understand which options might work best for your business. Because lenders are competing for you, you can access the best rates, terms and amounts.
A dedicated Business Financing Advisor will be there to help you through the process, every step of the way.
To get started learning your options, apply now!