Cash flow and working capital shortages are frequent and common issues for small business owners. Almost one-third of business owners wait for late payments, and 69% have cash flow concerns. As you take things to the next level or solve problems in your business, you might consider getting an instant business line of credit.
Like other financing options on the market, an instant business line of credit gives you cash to handle anything in your business. Based on your needs, you can put it all toward one expense, or cover multiple bases. Unlike other options, though, you can qualify for and access cash in a much faster time window.
If you need flexible financing at a moment's notice, then an instant business line of credit might be the way to go.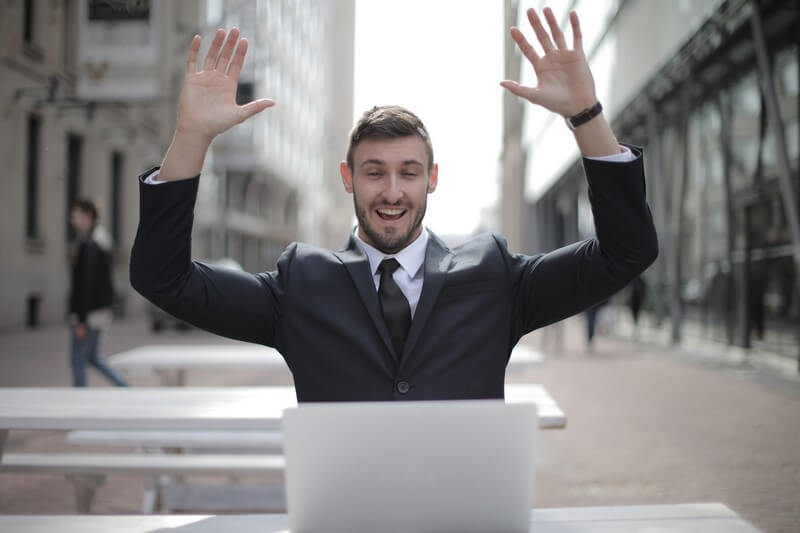 What an Instant Business Line of Credit Really Means
Before learning if your business qualifies, it's important to understand exactly what an instant business line of credit is.
So, how does a business line of credit work?
A business line of credit is a financing option that gives your business the flexibility to draw more cash as you need it. You only pay interest on what you take. Because most are revolving, you can draw cash again after paying the full amount down.
An instant line of credit makes this even easier for your business by providing cash right away. While it may not be "instant" exactly – most applications to approval periods will take a few hours at the minimum – getting cash in this short time window can put you miles ahead of competitors.
This product also helps you get cash much faster than other typical financing options, like an SBA or bank loan, which can take months for even an approval.
Benefits of an Instant Business Line of Credit
Business lines of credit offer a consistent source of capital for expenses and investments. If you secure a revolving term, you can draw the same funds after you've repaid them, giving you an emergency fund for situations that arise as you do business. Here are a few of the many benefits of an instant business line of credit for entrepreneurs in all industries.
Draw funds on an as-needed basis
Pay interest only on what you draw
Cover expenses, liabilities, and other lingering costs
Complement your revenue and increase your purchasing power
Ability to make purchases and manage the costs over time
This type of flexible financing can be started quickly, allowing you to start drawing funds and using them in your business almost immediately. However, you'll need to ensure you're working with the right lender, as there have been cases of borrowers finding hidden fees and contingencies in their contracts.
Requirements for an Instant Business Line of Credit
The next major question: how to get a business line of credit?
The requirements for an instant business line of credit aren't always the same—they tend to vary based on the amount you're looking for and your business, but they're not that different from the standard business line of credit requirements.
1+ Years in Business
$120,000+ in Annual Revenue
600+ Credit Score
Because most instant lines of credit aren't available through banks, your credit score won't be a "make-or-break" factor. Instead, lenders will consider your credit score along with a number of other factors. Getting a line of credit without a credit check is difficult, but there are generally options for all credit profiles.
Alternative lenders, who are the main source of instant lines of credit, tend to emphasize revenue when evaluating your application. This is because revenue tells the most vivid story about your ability to generate revenue and make payments. At a minimum, you'll probably need to make at least $120K.
Based on the lender, you may also have to provide a personal guarantee. This is a standardized agreement in which you agree to be personally liable for (and pay back) the amount you draw in the event your business defaults.
Additionally, if the product you're applying for is secured, then you may need to put business assets down as collateral, too. It's always best to avoid tying up personal assets for business expenses. That being said, there are many business credit line options that are unsecured.
Business Line of Credit Rates: What You Need to Know
Interest rates are one of the most important factors to consider when weighing your financing options. But, the interest rates on an instant business line of credit aren't always straightforward. Generally, to learn specifics about your business, you'll need to apply first.
Looking at averages is a good place to start, but lenders look at every business individually. Depending on your industry, revenue, credit score, financial history, and a few other factors, your rates could be wildly different.
In 2023, the average interest rate on lines of credit through online lenders was between 14 and 70%.
Other factors, like the current state of the economy, can also affect interest rates. During turbulent periods, when businesses aren't performing at their highest due to government regulations, lenders might adjust rates.
Your credit score can impact your interest rates, too. As a general rule of thumb, a higher score will help you qualify for a lower rate. Securing your line of credit with collateral lowers your rates as well.
Factors That Affect Your Approval
Lenders approve applications for businesses that meet/exceed their minimum eligibility criteria and don't pose a risk of default. There are a few factors that play a role in your approval, such as:
Your business/personal credit score
Your time in business
Your annual revenue
Outstanding loans
Prior late payments or defaults
A history of fraud or other crimes
Lenders need to know that your business doesn't pose a financial risk before approving your application. They do this mostly through your credit score, annual revenue, and time in business, but your credit/criminal history can also affect the outcome. For example, a borrower with a history of fraudulent-related crimes is a red flag of future problems, so they'll decline the application as a method of protecting themselves from financial loss.
How to Get Instantly Approved for a Business Line of Credit
If you're looking for speedy approval, you'll have to come to the table prepared. Make sure to bring all the documentation requested by the lender, which includes but isn't limited to:
Business financials, including balance sheets, bank statements, tax returns, profit and loss statements, debt to equity ratio, expense ratio, debt schedule, and cash flow history and projections.
Business plan
Number of open credit accounts or lines
Liquidity of available assets
Industry risk level and growth potential
Legal documents, including business licenses and registrations
Financial history, including bankruptcy or liens
Collateral (for a secured line of credit)
The above documents aren't required by every lender, so it helps to seek out that information beforehand. Most lenders include a list of required documents on their websites or within their applications, so be sure to check that and the minimum eligibility requirements before submitting an application.
Business Credit Card Vs. Credit Line
As you weigh working capital options for your business, you might consider a business credit card. Both give you the ability to spend cash for your business, but there are a few important differences.
First, instant business lines of credit get you more working capital. The amount you're approved for can certainly vary. Nonetheless, line of credit approvals tend to be higher than monthly business credit card limits. This gives you more cash to spend on anything in your business—including marketing, payroll, and more.
By nature, business credit cards have more flexibility when it comes to repayment. Like most other credit cards, you can put payments off. However, remember that this strategy may add unnecessary interest to your bottom line.
While the specifics vary based on your credit card company, you'll generally enjoy access to benefits. Benefits always help, but often aren't beneficial enough to make this a significant factor.
Overall, credit cards might be a simpler and easier option when you have a few larger payments ahead of you. But when you need substantial and simplified access to cash at a moment's notice, instant business lines of credit are the way to go.
Apply for an Instant Line of Credit and Get Cash for Your Business Today
Why wait when you can learn your online business line of credit options today? Here's a quick glimpse at the process.
Apply Securely Within Minutes: Move through our streamlined application within minutes and upload your business documents with zero risk.
Review Your Offers: Compare your offers with expert advice from our team and select the best one for your specific circumstances.
Get Funded: With your money in hand, you can take advantage of opportunities and tackle challenges with confidence.
At National, we specialize in getting your business funded simply, quickly, and easily. Through our marketplace of 75+ lenders, we can help you get the best rates, terms, and amounts.
Learn your options by applying now!