When it comes to construction financing, speed and efficiency is everything. That's why for a limited time, we're offering construction loans with an expedited funding process that only takes 24-48 hours to fund.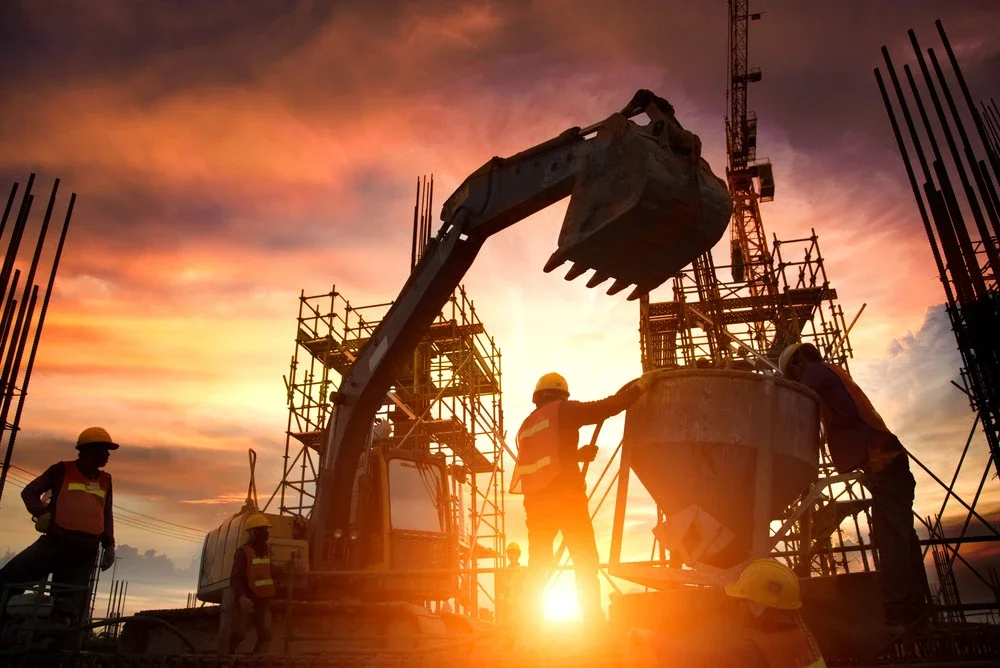 Here's the Thing: They Won't Be Around For Long
The economy is booming for construction businesses, but that doesn't mean business loan rates, term lengths, requirements and times to funding won't change. We're expecting to offer construction loans with the same rates and terms only for a short while longer. So if you're interested in getting cash fast, with simplified requirements that don't require collateral, minimum FICO, or time in business in order to qualify, now is the time to act, before they're gone.
An Option for Every Construction Need
Here are just some of the funding options we offer with access to funds as soon as 24 hours, and our special 90% approval rate for construction business owners:
Small Construction Business Loans: Great financing solutions for any construction need, from stocking inventory, to purchasing materials, managing payroll, bridging seasonal gaps in funding, purchasing or upgrading equipment – you get the idea. Whatever your needs may be, we got the perfect construction loan for you.Our working capital loans are available for both short-term and long-term requirements, and in amounts below $10k to over $1 million. The construction financing is paid back in fixed — and therefore predictable — payments, and unlike banks, our underwriting criteria does not rely on personal or business credit scores. In fact, there are NO FICO or annual sales requirements at all!
Business Lines of Credit: Access to cash on hand, whenever you need it. Best for construction business owners who need to be ready to take advantage of an opportunity such as taking on an extra projects, or tackling any challenge like hiring more (COMPETENT) staff, paying off vendors, or getting extra materials on the fly.Our business lines of credit provide construction companies with "at-the-ready" funding to cover contingencies, exploit opportunities, and rapidly resolve short-term bottlenecks in their cash flow. These typically take about 24-48 hours to fund.
Construction Equipment Financing: Utilize our construction financing options to purchase new or upgrade old heavy equipment. These funding options typically take as little as 24 hours to fund, and require NO FICO, annual sales, or time in business minimums.Our equipment financing enables construction companies to purchase the assets they need to increase capacity — and therefore onboard more customers and drive profits. We offer flexible and customized solutions that map to each company's specific cash flow, tax management and accounting needs.
Close the Gap with Fast Cash, Low Rates, and NO FICO Requirements
What's more, the bulk of project expenditures typically occur during early phases of construction, which means time is of the essence to fill any funding gaps. Otherwise, schedules, budget, and even the project scope can be at-risk — which is a recipe for failed projects and irate sponsors and stakeholders. And in extreme cases, delays and overruns can do more than damage a construction company's reputation and future potential earnings: it can threaten the company's very survival. With faster, simpler construction financing process alternatives, you can get funded in as little as 24 hours for any funding need, avoid gaps in working capital, and ensure a constant supply of cash to prepare your business for any unexpected challenge or opportunity. Fortunately, banks are by no means the only — or in many scenarios, the optimal or least risky — construction financing option. At National Business Capital, we offer a range of construction financing solutions for companies across the country, including small and mid-sized firms that work way harder than enterprise-level organizations, and often need additional cash to ensure their plan, schedule, budget and scope stays on-track.
Banks Don't (Have to) Understand The Value of Speed
Yet with this in mind, most banks make both initial and additional borrowing excessively difficult — and sometimes impossible — for small and mid-sized construction firms. For example, the application process is time consuming and requires multiple documents (e.g. financial statements, building plans, contracts, list of trades, etc.). Even if an application makes its way through the process — and construction companies can withstand the bureaucratic delay — there's no guarantee that the funding will be approved.
How to Get Construction Loans 
Contact us today at (877) 482-3008 or fill out our 1-minute application, and a Business Financing Advisor will contact you in minutes to review your offers.