Car buyers spend around 14 hours researching and shopping for vehicles before making their final purchasing decisions.
After all that time, the customers who walk onto your lot know exactly what they're looking for. If you want their business, you need to be prepared to deliver. That means always having the most desirable vehicles in stock and offering enough variety to make your dealership stand out.
How can you do that when you're up against the big guys, or in a competitive area? After all, inventory in the automotive industry is expensive, and you have plenty of other expenses to cover.
Financing growth with a small business loan can provide the flexibility required to cater to customers' changing tastes and expectations. It can also help you establish your dealership as the preferred choice for local vehicle shoppers.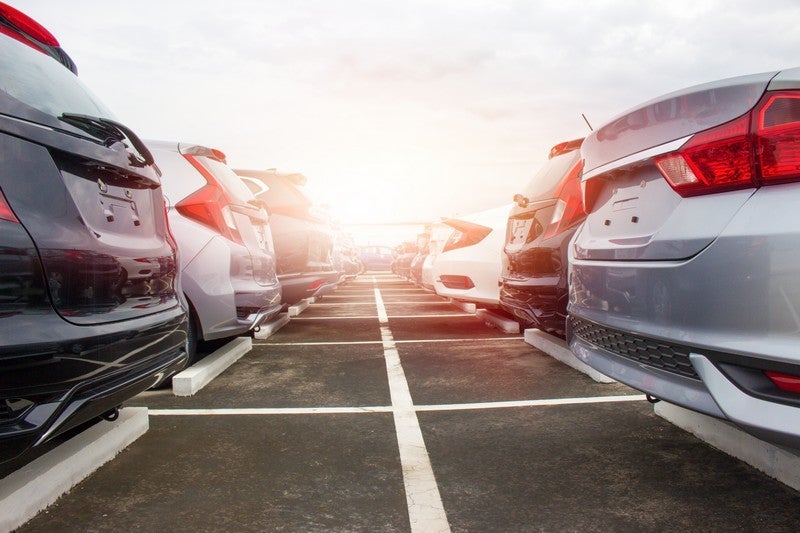 Turnover, Volatility and Depreciation, Oh My!
Cars are becoming more sophisticated and high-tech with every new model. In turn, customers are keen on finding features that support their lifestyles.
As you look for the best inventory to increase your sales, it's important to watch trends within the industry. These patterns can reveal buyer preferences, and boost your bottom line.
Stocking what customers want is crucial to success in auto sales. Aging inventory is a problem businesses across industries face every day. For restaurants and grocery stores, the issue is expiration or spoilage. But when it comes to the vehicles on your lot, it's depreciation of used or previous year's "new" models.
Managing Car Depreciation The Right Way
Cars don't maintain their initial value over time, and the more days inventory stays on the lot, the less profit you can make. Every vehicle needs insurance, too, which adds up fast when you're paying for cars that aren't doing anything other than sitting around, or being taken for the occasional test drive.
Common wisdom in auto sales is that you shouldn't let a car sit on your lot for more than 60 days, which makes inventory turnover a top priority. Unsold vehicles will eventually become less desirable, and buyers are likely to start trying to talk you down on prices. Meanwhile, you run the risk of losing out on opportunity costs. Selling one vehicle frees up space to bring in another, so faster turnover translates into higher profits for your dealership.
When vehicles move off the lot, you need funds on hand to replace them. This is where things can get tricky, given the average profit margin for car dealers is only around 2.2%, and seasonal fluctuations are common. Along with unpredictable sales volumes, these factors can reduce your chances of qualifying for a business loan, and some lenders consider the industry too risky to deal with at all.
The True Cost of Running a Dealership
Because buying and maintaining inventory are among the most significant expenses involved in keeping your dealership going, it can be difficult to operate without car dealer funding.
You can't tie up too much money in vehicle purchases without being in danger of falling short in other areas. Insurance costs alone make a big dent in cash flow. It can be difficult to predict if or when a change in consumer buying habits may undermine your inventory turnover strategy.
During times of slow sales, you may struggle to balance cash flow as money goes out for:
Employee salaries, insurance and benefits
Advertising
Deliveries
Equipment and property maintenance
Fixed costs and overhead
Parts used in onsite repairs
Funding from a small business loan offsets these expenses and keeps your budget balanced. By bringing stability to the dealership's finances, you can better serve your current customers and start setting your sights on growth.
Understanding Inventory Funding for Car Dealers
Floor plan financing is the most common type of loan dealerships use to cover inventory, but it's not a loan in the traditional sense. Instead of providing money up front to buy vehicles for your lot, a lender extends a revolving line of credit you can draw on each time you need to replace cars and trucks that sell. You may be required to put up collateral, such as property, in addition to the vehicles to secure the loan.
Using this inventory financing model can populate your dealership lot with vehicles quickly, no matter what your cash flow looks like at any given time. However, because the lender is the actual owner of the vehicles, you must pay interest on each car or truck until it's sold. Then, you can pay back the amount you borrowed to make the initial purchase.
Inventory turnover will become even more important when you manage interest expenses, although you can turn the added sense of urgency into an asset by fine tuning your marketing strategy to boost sales.
Flexibility is a major perk of floor plan financing. You're not limited in the types of vehicles you buy, which allows you to adjust your purchases to meet customer demands. Available credit replenishes every time a vehicle is sold, so you're never in a position where you can't afford to bring in fresh inventory.
Car Dealership Inventory Financing Options
Other types of inventory financing are available if you're not keen on the idea of accruing interest fees on every single vehicle on the lot:
Short-term small business loans, a staple of online alternative lenders, can provide enough cash to purchase just a few vehicles or repopulate the lot after a successful seasonal sale.
Car dealerships may also be able to qualify for certain types of SBA loans, particularly if you're planning to open and stock a new location, and your inventory purchases are related to this expansion.
A line of credit can help you finance anything you need to grow your car dealership, including additional stock purchases, updated equipment, dealership renovations, and more.
Secure the Car Dealer Funding You Need
Covering the cost of inventory with a loan can be a game-changer for your dealership. Funding offers the freedom to stock the latest vehicles with options your customers want and leaves the rest of your capital available to put toward improving inventory management strategies and developing advertising campaigns.
At National Business Capital, you can get access to small business loans for car dealers in as little as one day.
With low or no FICO requirements, a 90% approval rate and term lengths between six months and 25 years, it's easy to qualify and start bringing new vehicles onto your lot in under a week.
National can also connect you with funding to cover other expenses and ensure smooth cash flow as your dealership grows.