As an active service member, retired veteran, or family member – you could qualify for interest-free loans and grants on everything from business loans to college costs. You may even be able to access financial aid to help cover unexpected expenses, such as those arising from natural disasters or pandemics like Covid-19. 
We're going over the top programs – including military aid societies, small business grants, and loans for veterans and their families.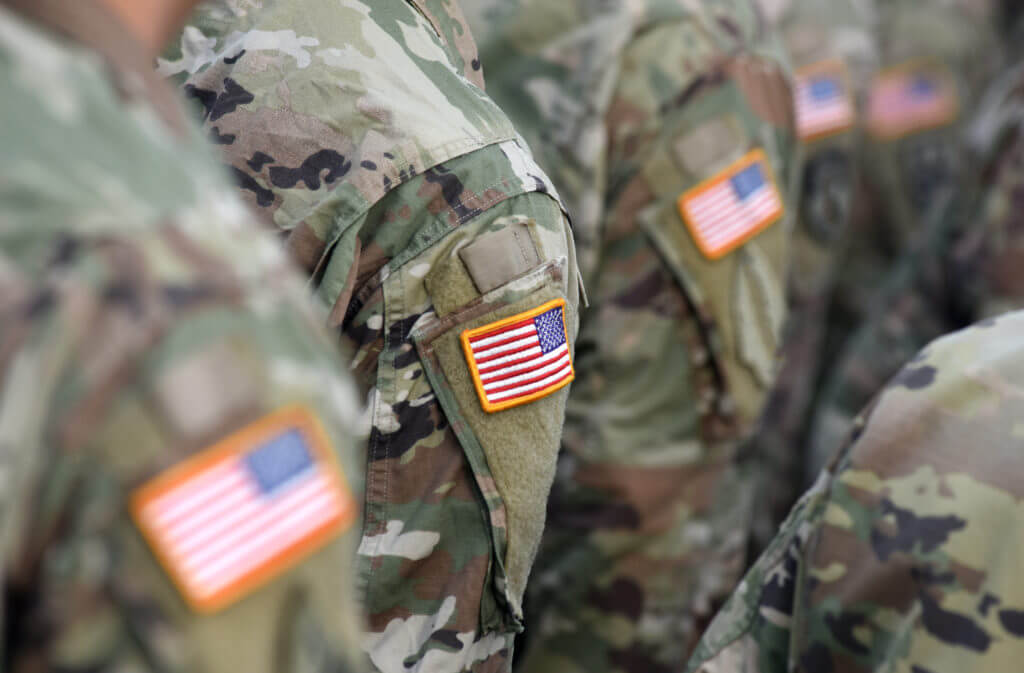 Grant and Financial Aid Societies for Veterans and Their Families
Every branch of military service, including the Army, Navy, Marine Corps, Coast Guard, and Air Force, maintains its own military aid society. These societies provide grants and interest-free loans to service members and military retirees.
Here's a snapshot of the most common military aid societies and the financial aid services they provide. If you're having trouble contacting one aid society you may be able to receive assistance from another.
These societies also collaborate with the American Red Cross and the United States Department of Veterans Affairs (VA). You should be able to contact these organizations for assistance as well.
The Air Force Aid Society offers a number of grants and loans that can be used to cover basic living expenses or unexpected bills. Financial assistance is available to active-duty airmen, retirees, and family members.
Spouses and dependents of Air Force service members and retirees can also access college education grants between $500 to $4,000. The Air Force Aid Society also provides up to $1,000 in interest-free loans for supplemental college costs, such as textbooks and living expenses. As well as 15 to 20 merit-based scholarships of $5,000 annually to incoming freshmen.
The Army Emergency Relief offers services and assistance with the goal of "Helping The Army Take Care Of Its Own."  Active soldiers, retired soldiers, and their dependents can access interest-free loans, grants, among other types of aid.
Loans or grants can be used to pay for basic living expenses such as rent, utilities, food, childcare, and more. Relief is also offered for one-time expenses or emergencies, such as vehicle repair, medical or dental expenses, home repairment, and more.
The Army Emergency Relief also has a program for Army spouses to help pay for full-time or part-time study toward an undergraduate degree or professional certification.
The Navy-Marine Corps Relief Society offers financial aid as well as financial classes and personalized counseling services to those struggling to make ends meet. Assistance is available for active or retired Marines, dependents, surviving spouses, and activated Reservists.
Like most other military aid societies, the Navy-Marine Corps Relief Society offers grants and loans to assist veterans and their families with basic living expenses and one-off emergency expenses.
Small Business Grants and Resources for Veterans
Alongside financial aid for everyday expenses and emergencies, veterans and their families may also qualify for low-cost loans and grants to help them kick-start their small businesses.
You can also review small business grants for minorities here and grants for female entrepreneurs here.
The SBA is dedicated to helping small businesses – and they have additional assistance programs specific for veteran-owned businesses and their families. You can access low-interest business loans, business development resources, grants, and more.
Every year, the federal government aims to set aside 3% of its contracting budget for service-disabled veteran-owned small businesses. By registering your business as a veteran-owned with the SBA, you'll receive distinct advantages as you apply for government contracting opportunities on SAM.gov.
GrantWatch is a free platform where you can browse all federal, regional, and local grants for your small business. You can adjust the settings to search for programs specific to veterans and family members.
The StreetShares Foundation
The StreetShares Foundation is a nonprofit organization dedicated to supporting the military entrepreneurial community. Their annual grant program offers up to $15,000 to veteran small businesses dedicated to making an impact on the wider veteran community.
Warrior Rising is another nonprofit organization supporting veterans through training workshops, business development resources, and even small business grants to help cover startup expenses. In order to access Warrior Rising's resources, you'll need to obtain membership and pass a screening process.
Hivers and Strivers is an angel investment group providing startup funding to companies founded by graduates of U.S. Military Academies. The group typically invests between $250,000 and $1 million in a single funding round.
Although not a small business grant, veterans and their spouses can access special franchise opportunities through VetFran – an online search portal. Because of your veteran status, you may be able to receive a significant discount on buying a franchise.
The Office of Small and Disadvantaged Business Utilization is managed by the U.S. Department of Veterans Affairs and helps veteran-owned businesses access federal contracting opportunities. The organization also offers resources for starting, managing, and financing your business.
Military Reservist Economic Injury Disaster Loan
The SBA's Military Reservist Economic Injury Disaster Loan is designed to assist small businesses unable to meet operating expenses because the owner or a key employee has been called upon for active duty. This program offers loans up to $2 million, with repayment terms as high as 30 years at around a 4% interest rate. However, collateral is required for loans exceeding $50,000 in funding amounts.
Explore Small Business Financing for Veterans
At National, we're committed to helping businesses of all shapes and sizes access the financing solutions they need – and we're especially passionate about helping veterans. We're proud to offer SBA loans and other small business financing solutions exclusively for veterans. Whether you're looking for large funding amounts, low-interest rates, or you're struggling with bad credit – we offer options.
Get in touch with a Business Financing Advisor to learn about personalized small business loans, lines of credit, and other lending solutions.