Wondering how does a business line of credit works? If you're the owner of a fast-paced business that faces unexpected challenges and opportunities on a regular basis, there's a good chance you've heard of or been recommended to acquire a business line of credit. But what exactly does the term "business line of credit" mean? How does it work, and what can you use it for?
Read on to learn the answers to all these questions and more about how this flexible financing option works!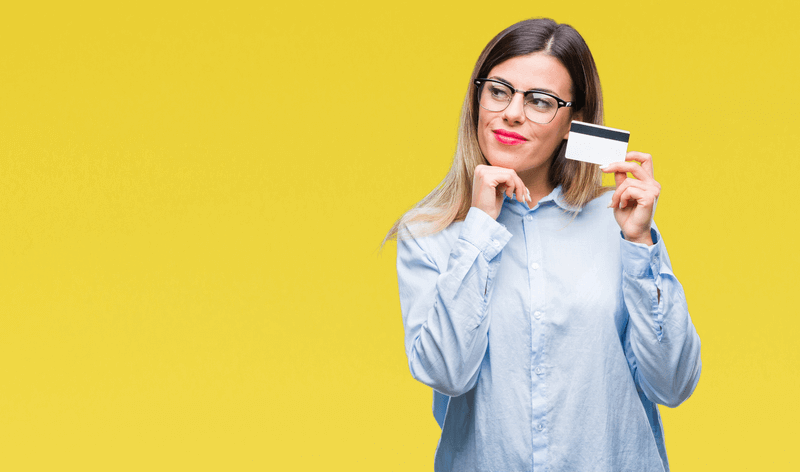 What Is a Business Line of Credit?
A business line of credit allows businesses to draw cash on an as-needed basis and only pay interest on what they take. Typically, revolving lines of credit also allow the borrower to draw cash as they pay their balance down.
A business line of credit operates similarly to lines of credit required for personal use. The borrower gets access to a credit limit to withdraw from, either all at once or in increments as needed.
This withdrawal limit is determined by many factors, including the qualification standards set by the lender who provides you with your credit line, as well as your business's annual gross sales, your FICO score, and the total amount of time your business has been active.
Different lenders will have varying requirements. For many small businesses, meeting the qualifications at a bank or through the SBA can be difficult due to strict credit qualifications. Anything else on your credit history, like a tax lien, can also limit your chances with a traditional lender.
How Does a Business Line of Credit Work?
A business line of credit gives you, the business owner, access to cash that can be withdrawn as needed. Instead of paying interest on the full approval amount, you only pay interest on the amount you borrow.
The amount of funds you can withdraw is called your credit limit. The credit limit you're approved for is determined by the lender who reviews your financials and is based on a few factors.
With a credit line, there's no need to withdraw the full amount of your credit limit all at once. You can borrow a portion for a specific expense and save the rest for another time.
The primary benefit of a business line of credit, compared to other options, is that it offers financial flexibility. You'll be in a position to cover unexpected expenses and take charge of new opportunities as they arise instead of waiting weeks for loan approval or for cash flow to improve.
Many small business owners go through the process of getting approved for a business line of credit as a precaution. Should you encounter unanticipated opportunities, expenses, or challenges, you'll be able to deal with them quickly and efficiently by simply withdrawing money from your small business line.
Advantages of a Business Line of Credit
There are several advantages to having a business line of credit that no other financing option can provide. Here are the top 3 ways business lines of credit help business owners accomplish their funding goals faster and easier:
Your company can have a steady flow of cash during periods of lower revenue. Let's say that you own a retail store that is seasonal. Most of your sales may come during the holidays or over the summer. At other times of the year, your business may be short on cash, making it challenging to pay employees. In these cases, a business line of credit provides a fast and simple way to bridge gaps in cash flow and keep your operations running smoothly. This is an important part of how a business line of credit works and a crucial advantage offered by this product.
It helps your business take advantage of opportunities faster. For example: a manufacturer is informed the prices provided by his or her supplier will drop for a limited time. The manufacturer will want to purchase products at a discount. However, at the time, he or she may not have the available capital to do so. By opening a business line of credit, they minimize the likelihood of missing such a great opportunity.
You can bolster the credit history of your business. By maintaining a line of credit that's in good standing, you may be able to increase your business' credit rating. The better your rating, the better the loan terms for which you will qualify. This is especially important if you have a need for future financing.
What Is a Business Line of Credit Used For?
With a small business line of credit, you'll be able to finance ongoing expenses as well as one-off purchases. You could even use your reservoir of funds to pursue new opportunities for growth.
Here are a few of the many use cases of this type of financing:
Inventory, materials, and supplies
Payroll
Operating costs
Marketing
Equipment
Bridge seasonal slow periods
Almost any business purpose
Many entrepreneurs will use a business line of credit as they grow and expand. For example, a line of credit can be invaluable as you open a new location, invest in additional inventory, finance marketing campaigns, and more.
A business line of credit can also be used as an emergency fund. Because you don't start paying interest until you start using your line of credit, it can be a great resource for covering cash flow gaps or other unexpected expenses.
How Interest Rates & Payments Work
The interest rates, payment schedule, and other terms on your business line of credit will vary according to the lender and your unique financial situation.
Generally speaking, interest rates on a line of credit are usually lower than credit card interest rates. They are also fixed, meaning it's unlikely they'll increase.
When signing your agreement and withdrawing funds, your payment schedule will be decided by the lender. Some lenders will insist you make payments on a monthly, bi-monthly, weekly, or daily basis. While paying on a daily basis means frequent withdrawals, this also means lower payment amounts—which can be helpful as you manage working capital.
If you choose to borrow the full credit line in a lump sum, then you'll simply pay interest on the full amount.
Lenders typically view shorter repayment terms as less risky. If your credit score and financials aren't sound, you may have to accept a shorter payment term in order to qualify.
Does Business Line of Credit Affect Your Credit Score?
Applying for a business line of credit will impact your credit score if the lender uses a hard credit check. After the credit inquiry, using a business line of credit won't impact your credit score unless you miss payments or default entirely.
If your lender reports to a business credit bureau, responsible use and repayment of a business line of credit can strengthen your credit. It also builds creditworthiness with the lender, which serves to improve offered terms if you work with them again.
Types of Business Credit Lines
There are many types of business lines of credit available for business owners, including:
Secured Business Lines of Credit: Credit lines that are leveraged by assets held as collateral by the business owner. The reduced "risk" lenders take on due to securing their capital typically results in terms that are more desirable for the business owner.
Unsecured Business Lines of Credit: A credit line that does not require collateral in order to get approved. Certain alternative financing companies can come up with terms that are just as desirable (if not more) than secured business credit lines.
Revolving Business Lines of Credit: A credit line with "revolving" terms, meaning a business owner can replace any amount of funds they withdraw back into their credit line, where it will become immediately available to use again.
Each type of credit line comes with unique terms that help business owners meet their unique goals in different ways.
When considering using a business line of credit to fund your business, make sure you explore all your options in order to find the financing option that best fits your specific needs.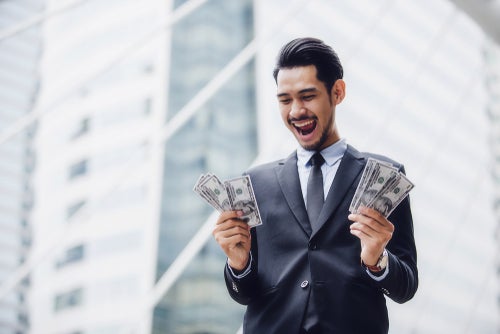 Business Line of Credit Vs. Small Business Loan
So, how does a business line of credit differ from a small business loan? There are a couple of key differences between the two, which can help you determine the right option for you.
Type of Financing
Small Business Loans
A small business loan provides borrowers with a lump sum of cash they pay back over time with interest. They're ideal for major one-off purchases or expenses, like opening a new location or offering a new product or service.

Many small business owners will also use a loan to take on additional customers, projects, or clients.

Business Lines of Credit
A business line of credit provides continuous access to working capital, which you can draw from whenever you need. They're more flexible than small business loans.

Many lines of credit are revolving, too, which gives you the freedom to draw more cash as you pay it down.
Some business loans, especially through banks, limit your usage of loan funds to specific purposes. Alternative lenders, like those within National Business Capital's diverse lender platform, don't have the same restrictions—both loans and lines of credit can be put toward any expenses.
How to Apply for a Business Line of Credit
At National Business Capital, we made the business credit line application process as simple and speedy as possible for you. Here's a brief overview of our process:
Apply Securely Within Minutes – Move through our streamlined application within minutes and upload your business documents with zero risk.
Review Your Offers – Compare your offers with expert advice from our team and select the best one for your specific circumstances.
Receive Your Money – Seize an immediate opportunity to grow your business or tackle a new challenge with confidence.
All you have to do is fill out our simple 1-minute application online. When the application is completed, a Business Finance Advisor will contact you shortly after to learn more about your business, answer your questions, and help you find the best financing option for you.
You could receive an approval in less than 24 hours!
Apply now to get started!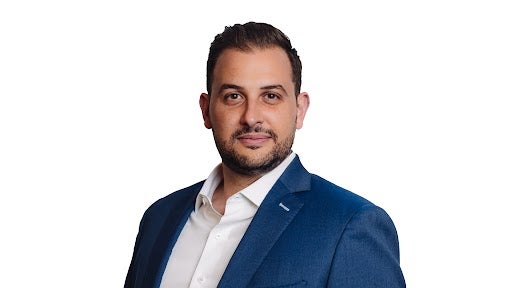 About the Author
Joseph Camberato
Joe Camberato is the CEO and Founder of National Business Capital. Beginning in 2007 out of a spare bedroom, Joe and his team have financed $2+ billion through more than 27,000 transactions for businesses nationwide. He's made it his calling to deliver the educational and financial resources businesses need to thrive.
Accelerate Your Success
Seize the opportunity to grow your business and gain access to the capital you need.