The new year gets the wheels of your entrepreneurial mind turning with fresh, exciting business opportunities. Startup funding can transform these ideas into viable realities.
But the question of how to get money for a business startup isn't always easy to answer. You have to know where to look, and prepare to do the footwork required to pitch your dream to prospective lenders.
If you really want to get your startup off the ground and watch it grow into a successful company, it's time to take a deep dive into your funding options.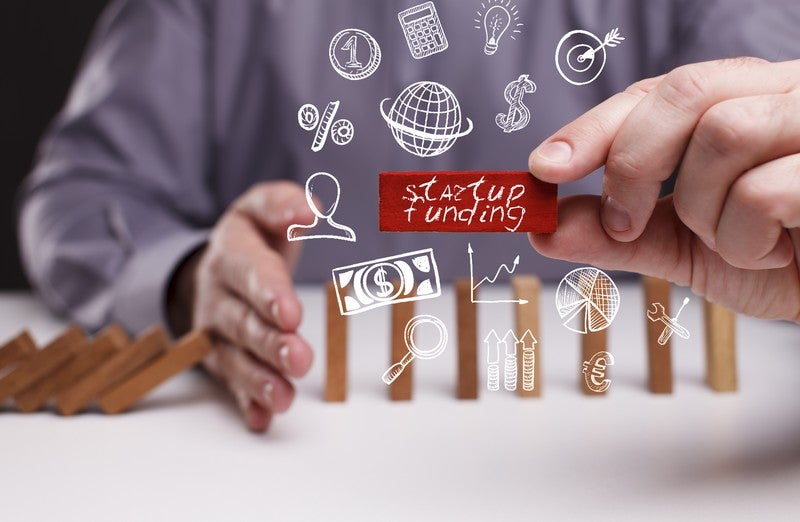 How to Find Startup Business Financing: 9 Options
Making a list of initial costs is the first step when you need funds to start a business. Cut any unnecessary or excessive expenses to identify the basic requirements of your startup, and get a realistic idea of how much money to request.
Bare-bones estimates minimizes the financial risk lenders and investors must take when extending funding.
There are two types of funding you can pursue:
Equity, or selling shares in the company in exchange for capital
Debt, which involves an advance of money paid back over time
Each method has its perks and drawbacks, but ultimately, keeping control ensures that you'll profit the most.
Consider these nine financing methods to determine the best option for getting your business up and running in 2020.
Startup Loans
Loans are the first funding source most entrepreneurs think of when seeking startup funding.
If you have a fantastic credit score, a low debt-to-credit ratio and a history of making on-time payments for all your expenses, you might be able to convince a bank to finance your startup. However, keep in mind that it could take weeks or months to find out if you're approved, and for how much.
Online fintech lenders offer startup loans with streamlined application processes. This minimizes the work on your part, as you won't have to perfect your business plan or sweat over projecting your profits before applying.
Business Line of Credit
When the funds from a business loan are gone, you have to apply for a new one to get more funding. That's not so with a line of credit.
Startups with big plans for the future can benefit from the way this type of financing "revolves." Your available credit is replenished each time you pay back what you draw. You only pay interest when there's an outstanding balance. For this reason, a credit line is often less of a financial burden than a loan.
SBA Microloans
Government-backed loans from the Small Business Administration are available through intermediary lenders in amounts up to $50,000. SBA loans tend to pose a lower risk to lenders than traditional funding.
Grants
For smaller amounts of funding, you can seek grants from the government or private enterprises. Grants can be difficult to hunt down and qualify for, but it could be worth the effort if you find the right fit.
Look for industry-specific grants or specialty grants geared toward groups like women, minorities and veterans.
Crowdfunding
Thanks to platforms like Kickstarter and Indiegogo, it's no longer awkward to ask strangers for money to start your business. In fact, it's actually quite common.
Because crowdfunding through online platforms is becoming more popular, you need a compelling story to convey the "why" of your business to potential backers. Rewards-based crowdfunding sweetens the deal with perks for everyone who supports your efforts. Equity crowdfunding is also an option if you don't mind sharing stakes in your business. Both require promotional work on your part to get the word out and compel potential investors to take the plunge.
Angel Investors
Other entrepreneurs who have built successful businesses are sometimes willing to invest a significant amount of money to help others get their startups off the ground. In exchange for a share in your company, you get not only funding, but also expert guidance. Many angel investors have a history of helping startups grow.
These angel investors expect returns on the funding they put into your startup, so you'll need to focus your energy on making your business profitable.
However, keep in mind that taking on angel investors means forfeiting a portion of your profits. This isn't something you can easily redeem, so be sure to thoroughly consider this.
Venture Capitalists
Startups in industries with significant growth potential may be candidates for venture capital. To get the attention of these investors, your business must stand out from the numerous others requesting funding.
Find venture capitalists who share and believe in your vision, and put together a stellar sales pitch to wow those looking for something distinctive to support in 2020.
As mentioned above, be sure to consider other options (which allow you to keep control of your profits and company) before selling equity.
Friends and Family
If friends and family are on your side, they might be willing to help make it happen. You probably won't get a ton of startup cash this way, but every little bit helps.
Just make sure you lay out the conditions of each offer in writing. Is it a gift, or are you expected to pay back the amount within a given period of time? Even when you know someone well, it's best to establish repayment schedules as you would for a regular loan to avoid any misunderstandings.
Personal Savings
Believe it or not, over 90% of startups get going without the aid of outside funding. Intrepid entrepreneurs figure out how to raise funds for a business startup and avoid the hassle of dealing with third parties.
Consider selling off possessions you don't really need, or making strategic investments to boost your available capital. You can also start your business as a small-scale side hustle while working your current job. Over time, you can grow it slowly until it's big enough to support you.
Boost Your Chances of Qualifying for Startup Funding in 2020
When the time comes to apply for a loan, you need to be ready to show why your startup is worth the risk. And of course, how you'll make enough money to generate an ROI.
Your funding requests are more likely to be successful if you:
Hone your skills in your chosen industry to position yourself as an expert
Craft a detailed business plan with financial projections
Manage and monitor your personal credit score
Establish a business credit file with a DUNS number
Connect with suppliers who report to credit bureaus
Invest in assets to act as collateral
Research lender requirements, and gather the appropriate paperwork
Taking these extra steps not only makes your startup more attractive to lenders and investors, but also establishes a foundation for success. Your company will be strong from the outset and ready to grow as you put your startup funding to good use.
Alternative Small Business Loans to Fund Your Startup
Opting for a startup loan from an alternative lender can get your business up and running without complicated application requirements or a lengthy wait. Save yourself the headache of the traditional lending process, and dive right into your entrepreneurial dreams with a loan from National Business Capital & Services.
National's funding options include loans tailored to startups with only 6 months in business and as little as $120K in annual revenue. There are no credit limitations—you can qualify even if you've had credit challenges along the way. Newly established companies may also qualify for lines of credit. Get in touch to see what you can qualify for, and funds for your startup could be available in as little as one day.