Your small business is killing it, and you've hit a breaking point: you need funding to take things to the next level. Now, you're asking yourself the million dollar question for small business owners: how do I get a small business loan?
Capital can be the key ingredient that takes your small business up a notch, and you can't just grab it off the shelf at the grocery store. But, it doesn't have to be a complicated, drawn-out process, either.
As a small business owner, you might not have the time it takes to go through the old-school application process. Fortunately, there are easier ways to get a small business loan.
Here's how you can easily get a small business loan and pursue your next opportunity.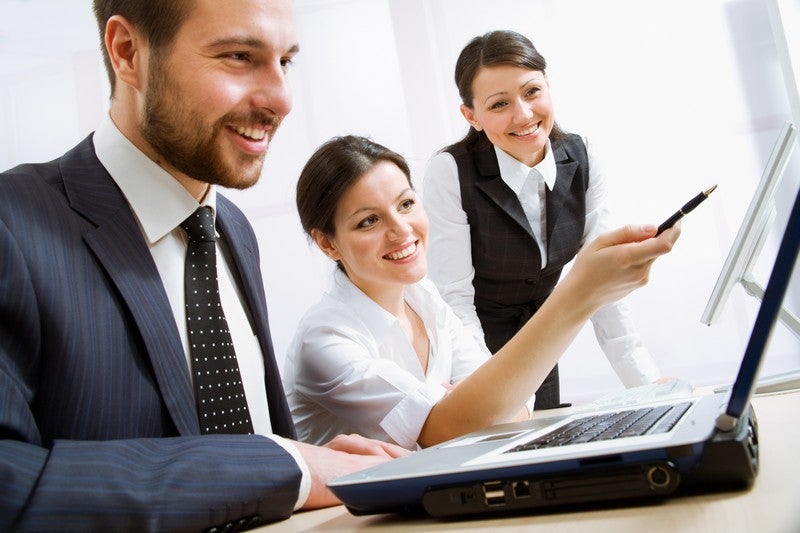 Your Business Loan Lender Options Explained
One of the major (and early) decisions you'll have to make is which type of lender to apply through. Finding an easy way to get a small business loan can seem confusing, but understanding your lender options can go a long way.
Simply put, different lenders offer different programs with varying funding amounts, interest rates, terms and conditions (such as fund restrictions, in some cases). However, this also means that the requirements, like personal credit, credit history, annual revenue, and more, can vary depending on where you apply for a loan.
Most offer more cash than personal loans or business credit cards, meaning if you need a substantial amount, then business loans are the way to go.
In the old days, banks and credit unions were the only options. As financial technology has seen massive developments in recent years, you can now get a small business loan online—without ever setting foot in a bank.
Not all lenders weigh your credit score with the same degree of importance. Banks normally treat this as a very important factor, but fintech lenders look at cash flow and revenue as a stronger indicator.
The small business loan application process can vary from lender to lender, too.
Here's what you need to know about the types of small business lenders you can apply through.
Bank Loans for Small Businesses: Lowest Interest, Most Paperwork, Longest Process
New lending options have emerged, but that hasn't encouraged banks to update their processes. The way you obtain a business loan through a bank is still quite similar to the way it worked ten years ago.
To be considered, you'll need to prepare a lengthy application, which includes many documents:
Business plans
Income and bank statements
Balance sheet
Personal and business tax returns
Business debt schedules
And more.
Even if you're a perfect candidate, the application and approval process could last from 60-90 days. It may sound reasonable, but keep in mind that you're losing 2-3 months of time you could spend on more important things—like growing your business.
By waiting for a bank, you could also be losing 2-3 months of progress in pursuing your next business opportunity. When you consider the revenue you're missing out on, it could be quite substantial.
Additionally, your bank business loan application is only as good as your credit score. If you fall short of around 650, you'll probably be rejected.
You'll also need to be in business for at least two years, as banks are only confident in lending to established businesses.
When reviewing your bank business loan applications, banks will give you a precise answer based on the request. In other words, they'll either approve or deny your application. If you applied for $400K and only qualify for $250K, you'll have to re-apply—starting the count from day one.
How to Get a Small Business Loan in 24 Hours: Online Lenders & Fintech Marketplaces
Online lenders have taken advantage of the fintech revolution by allowing you to get a small business loan online. When you work with a reliable lender, the process is faster, easier and more convenient than it is through banks.
You can start the application process online. You may need to provide bank statements and tax returns to back up your application, but you won't have to spend hours gathering documents.
Your business could get funded in just a few hours. Bad credit barriers usually won't hold you back, either.
Because online lenders recognize that getting a small business loan opens new doors, there are typically no hard credit requirements. You may have more options with a stronger credit profile, but if you killed your credit report growing your business, you'll be able to find a feasible option.
Online lenders understand that every business is in a unique position. Even if you don't qualify for the loan amount, term or rate requested, they'll help manipulate the application to get your business funded. If you don't qualify for the $300K you requested, you may still get $250K. In other words, there's a middle ground.
Considering the Small Business Loan Qualifications
Like the process, small business loan requirements and qualifications can vary depending on the lender.
Credit score: Banks will require a credit score of at least 650, while online lenders generally have programs for all credit profiles
Time in business: Banks require at least 2 years, but online lenders have a minimum of 6 months
Annual revenue: Bank standards can vary significantly depending on the requested amount, though online lenders tend to require $100K at minimum
Collateral: Banks may require real estate as collateral, but online lenders generally offer collateral-free requirements
Additionally, lenders may look at your debt-to-income ratio. This number tells them how much annual income you have compared to your existing debts. While the desired number might be unique to your situation, 36% is the standard.
Remember, not all businesses are in the same position—the requirements can change depending on what you're looking for.
Which Type Should You Take?
Now that you understand the requirements, which business loan program should you apply for? It's not always a straightforward question, but you don't necessarily need a set answer, either.
After lenders get a feel for your qualifications, they may be able to push you in the right direction.
Small Business Loan (Term Loan): This straightforward, lump-sum option gives you a set amount in your account. Through banks, you may have spending restrictions, but online lenders won't regulate the way you use your funds. You'll repay the loan on a set schedule with a set rate.
Business Line of Credit: Unlike small business loans, business lines of credit allow you to draw more cash as you need it. One of the major benefits is that you'll only pay interest on the amount you take, not the amount you qualify for. As you pay down what you owe, more cash will become available.
Equipment Financing: This financing option can help your business purchase new equipment with limited upfront costs. You can pay for the equipment over a set period of time, while also enjoying major tax breaks.
SBA Loans: Backed by the government, SBA loans will help you qualify for a low interest rate and a long term. Like most other bank business loans, though, the bar for qualifying is quite high.
Merchant Cash Advance: MCA products have become a very appealing options for business owners in recent years. Through this financing product, you can borrow based on future sales, then pay back directly through credit and debit card transactions.
Online lenders can generally walk you through your options and help you decide which structure makes the most sense for you.
Calculate Your Business Loan: How Much Can You Take?
Well, what number should you apply for? This is one of the most important considerations that you'll need to make before finalizing your loan agreement.
Through most small business loans, you'll have to make daily, weekly or monthly payments. These payments might add some stress to your monthly expenses, but remember—if it doubles your revenue, then it's worthwhile.
The interest payments will vary depending on the rate, term and amount. This business loan calculator can help you get a feel for the payments you'll need to make, and how much you should apply for based on other expenses.
Finding a Reliable Company That Helps You Understand Your Options
When it comes to getting a business loan, you want to make sure that you're taking on a program that will ultimately benefit your business. But without understanding the options on the table, it's hard to be confident in your choice.
Online lending marketplaces like National take the stress out of making this difficult decision by allowing you to compare your options simply and easily. Applying with lenders individually narrows the pool of options available, meaning you could miss out on the ideal program.
With your options in front of you, you can compare the various details, like:
Interest rate
Term length
Funding amount
Other details, such as potential funding restrictions, payback discounts and more
Some marketplaces may even pair you with a Business Financing Advisor who can answer your questions and provide advice to ensure you fully understand the options before moving forward.
Get Your Small Business Loan Today
At National, our goal is to get your business the funding it needs without adding stress to your schedule. Once you apply, our Business Financing Advisors will put the wheels in motion to get you realistic options and answer any of your questions.
Ready to get started? Apply now!