To apply for the second round of PPP funding, click here. To learn about other flexible business financing options you may qualify for, click here.
This post was last updated with new details about the second round of the PPP loan on January 27, 2021.
Small businesses nationwide suffered financially as a result of the coronavirus pandemic. The good news is that the new SBA Paycheck Protection Program has been reopened to offer some much-needed relief. However, there are new guidelines and restrictions this time around, and many business owners in need of funding are confused about whether they'll qualify.
If you have questions about who's eligible, what the PPP loan can be used for, and where to file for one, you're not alone. Business owners everywhere looking to secure the future for their businesses (and employees) are seeking clear answers too.
In this post, you'll learn everything you need to know about how the PPP loan works.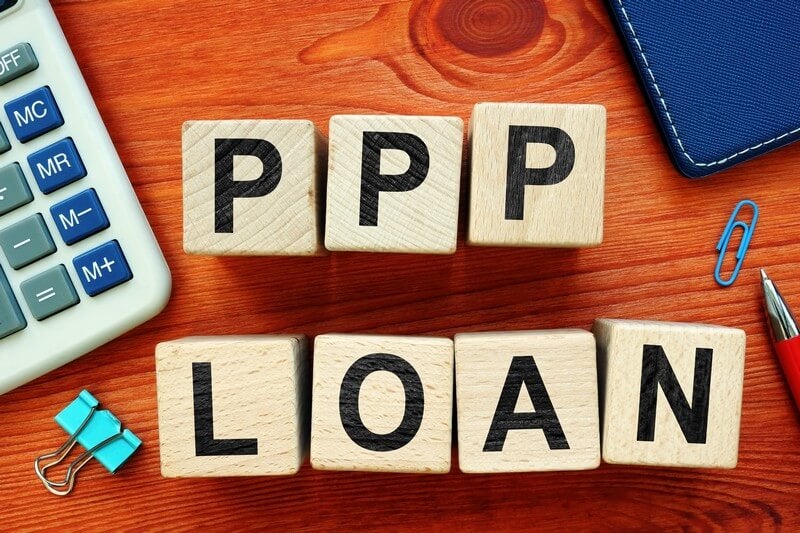 What is the PPP Loan?
The PPP loan, or Paycheck Protection Program loan, has recently received an additional $284 billion in funding to provide small business owners the money they need to continue paying their employees throughout the coronavirus crisis, despite financial difficulties.
These federally guaranteed funds are designed to help small businesses cover payroll, even without normal cash flow, Small businesses that follow the SBA's guidelines about spending these funds will be fully forgiven.
Are PPP Loan Funds Exhausted?
Not yet. A second round of PPP loans has been reopened for businesses that did not receive funding in the first round and for previous recipients that qualify for a second draw.
The second round of PPP funding consists of $284 billion worth of funds. Depending on how long this round of funding lasts and whether there will be continuous need for it, congress may approve more subsidies in the future – but it's too early to say at this time.
During the first round of PPP funding, which opened on April 3rd, lenders processed and approved over 1.6 million loans. This window closed on April 16th. The average loan size was 206K, and there was a $349 billion pool of allocated funds.
Business owners that applied during the first round and were not funded should confirm that their application will be processed and that all their information is correct. Those that have not yet applied should do so through an accredited SBA lender.
How The PPP Loan Works: Everything You Need to Know
The goal of the PPP loan is to help small businesses that have been impacted by the coronavirus pandemic through the crisis with confidence. To understand how the PPP loan works, it's important to recognize that it's not quite like other SBA products on the market. It's also quite different from other small business loan programs available through private and bank lenders.
The first round of PPP funding was part of the CARES Act, a $2 trillion package passed by the federal government to combat all aspects of the coronavirus pandemic. The latest round of PPP funding is part of the Consolidated Appropriations Act.
Following the spread of the virus and state closures, many small businesses suffered financially. Between losing customers through foot traffic, shutting down altogether, and potentially losing customer payments, many small businesses were unable to keep cash flow consistent. The PPP loan aims to help them remain operational, rather than shutting down.
Apply for a Small Business Loan
The PPP loan is structured with the following terms:
An interest rate of 1%
Loans issued before June 5, 2020 have a maturity of 2 years, while loans issued after June 5, 2020 have a maturity of 5 years
Full or partial loan forgiveness
No personal guarantees or collateral required
Payments deferred for the first 10 months
No minimum credit score required
No fees
What The PPP Loan Can Be Used For: Payroll, Operating Costs & More
The SBA requires small businesses only spend their PPP funds on certain categories in order to qualify for loan forgiveness. The first round of PPP funding came with very strict spending guidelines. The second round of funding has been expanded to include more of the costs businesses are struggling with, including:
Payroll
Interest on mortgage
Rent payments
Utility payments
Costs of property damage
Supplier costs
Protection equipment
Certain operational expenses
The SBA also provided additional guidance for specific costs that fall under the umbrella of payroll:
Payroll (including annual salaries, hourly wages, commissions, cash tips, or other compensation plans)
Leave expenses (including sick leave and vacation time, as well as parental, family and medical leave)
Severance payments
Payments for group health care benefits, including insurance premiums
Payments for employee retirement benefits
Both state and federal taxes based on compensation
However, the PPP loan covers individual employee salaries up to $100K. This means that if individual employees are earning over $100,000, their full salaries will not be covered.
Who Qualifies for the PPP Loan?
The PPP loan is intended for small businesses—not large, publicly traded enterprises.
The following small business structures can apply for and receive PPP loan funding:
S-corps
C-Corps
LLCs
Private nonprofits
Faith-based organizations
Tribal businesses
Veteran groups
501(c)(3) nonprofits
501(c)(6) organizations
Independent contractors
To receive government funding, you'll need to provide a few important details on your application:
Your business's average monthly payroll costs, as well as proof of payroll (IRS form 941)
Basic information to identify your business (such as the name, address, and tax ID number)
Information about the owner(s), their backgrounds, existing and previous loans, as well as citizenship status
Business bank statement(s)
Driver's license
Voided business check.
In order to qualify, your business must have been operational by February 15, 2020.
Additionally, you'll also need to certify in good faith that the conditions brought on by the coronavirus made it difficult to support your business and pay your employees.
If you already received funds from the first round of PPP funding, you may qualify for a second draw if you meet additional requirements.
For starters, you can't have more than 300 employees. You'll also have had to spend all the funds you received from the first round. In addition, You'll need to show your revenue declined at least 25% from any quarter in 2020 compared to the same quarter in 2019.
How PPP Loan Is Calculated
Simply put, PPP loan amounts are calculated based on total payroll costs for the duration of the loan's coverage—2.5 months. Restaurants, hotels, and other seasonal businesses may be eligible for additional funding – up to 3.5 times the amount of one month's payroll expenses
The latest round of PPP funding reduced the maximum loan amount from $10 million to $2 million. This time around, PPP borrowers have the option to set their loan's covered period between eight and 24 weeks. Individual funding amounts will depend on the costs incurred during the previous year.
How the PPP Loan Works For Self-Employed Business Owners
The new round of PPP loan funding opened the door for self-employed business owners, sole proprietors and independent contractors to apply.
The way it works for self-employed business owners doesn't stray too far from the standard procedure. By providing proof of income under normal conditions, you can qualify for a PPP loan. In short, you can use the PPP loan to give yourself a salary based on your normal income.
For freelancers, this might mean submitting one or several 1099 forms.
To learn more about whether your business qualifies, and the documentation you may need, be sure to reach out to your SBA accredited lender.
Where You Can File or Apply for a PPP Loan 
According to the SBA, all existing SBA 7(a) lenders and federally insured banks and credit unions can facilitate these loans. PPP loans that are accepted will be reimbursed by the SBA. This includes large, nationwide business banks, as well as local community banks and credit unions.
Online lenders and marketplaces may also accept applications, which will be routed through SBA lenders. If you choose to apply through an online marketplace, be sure to understand that they won't' supply the funding directly.
The SBA's PPP application should request the same information regardless of which lender you go through, but may have slight variations.
How The PPP Loan Is Forgiven
The potential for complete loan forgiveness is one of the most appealing parts of how the PPP loan works. By following these PPP forgiveness requirements, business owners can move forward without having to repay all (or at least some) of the loan.
Crucially, you must maintain payroll by paying all employees, or rehire the employees that you laid off due to coronavirus-related obstacles. You'll need to spend 60% on payroll and the rest on other qualifying expenses within 24 weeks.
Qualifying expenses include utilities, rent, mortgage payments, debt payments, costs of property damage, supplier costs, protection equipment, and some operation expenses like cloud computing.
If you don't, you may not be fully forgiven—but there is a middle ground.
The Bottom Line
If your business needs funding to overcome coronavirus-related obstacles, be sure to apply, and do so soon. You can get started by finding federal or community banks that are still accepting applications. If you're unable to do so, find an online marketplace—but be sure to remember that they're forwarding your application to a partner bank.
Related PPP Loan Articles:
Can I Get a PPP Loan and A Small Business Loan?
4 Business Loans For Retailers (And How to Get One)
6 Factors That Keep You From Getting a Small Business Loan