Your business is growing, and you constantly have new opportunities and problems to solve. To foot the bills, you need funding, but you're not sure how much—or if you'll need more cash next week. You might be asking: what's the best business line of credit for your business?
Business lines of credit serve as an incredible tool as your business is growing. Because it's more flexible than most other options on the market, you can make fast decisions as your business moves into new territory.
With countless financing options available at your fingertips, though, finding the best small business line of credit can be challenging. Understanding the process, various lender options, and requirements can help you get started on the right foot.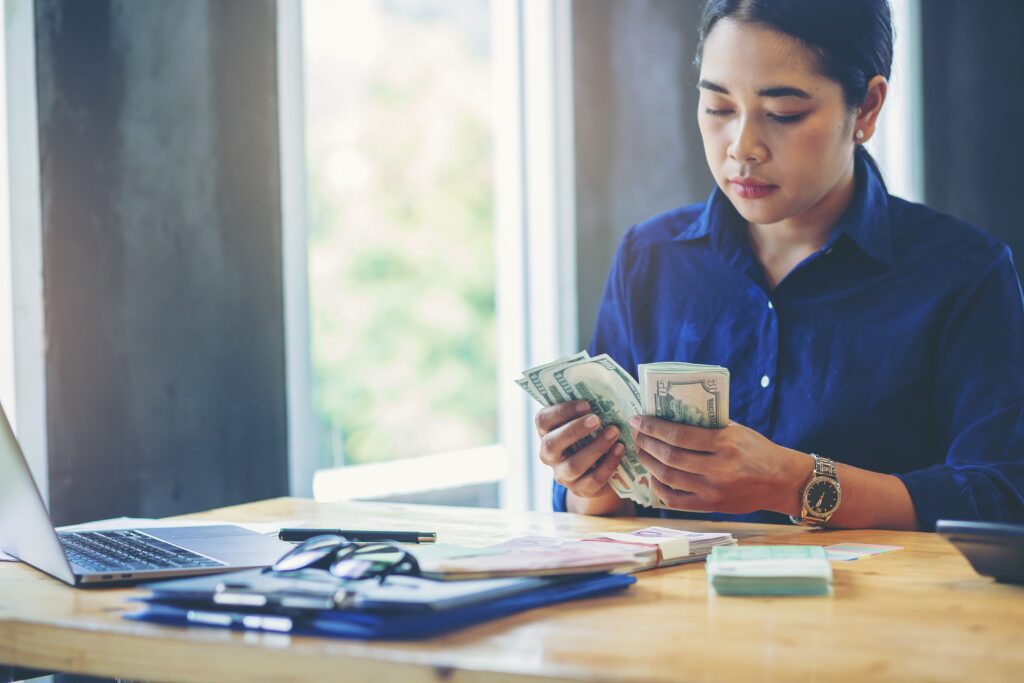 Understanding How a Business Line of Credit Works
A business line of credit doesn't have the same clear-cut structure as a small business loan, but it's not complicated, either.
The advantage of a business line of credit is that it gives the business owner flexibility in how they use funding and when they get it—while only going through the application process once. As you need more cash, you can draw from the amount you were pre-approved for and only pay interest on that amount – not your total credit line.
After drawing funds, you can put them toward any expense you have, including:
Cash flow issues
Payroll
Marketing
New equipment or inventory
Expand to a new location
Take on more clients
You can use it for any other expense that helps your business grow.
That being said, not all business lines of credit are created equal, and most businesses aren't necessarily looking for the same thing. To find the best business line of credit, you may have to explore a few options.
How Do Revolving Lines of Credit Work?
Revolving lines of credit work just like other business lines of credit, but with one important difference.
When you have a revolving credit line, you don't lose access to funding after depleting it. As you pay back the balance, new funding will become available.
While revolving credit lines aren't available through all lenders, it's something you should ask about. This aspect can be especially useful for businesses that are using funds to generate higher income.
Factors You Should Consider to Find the Best Business Line of Credit
Finding the right business line of credit for your circumstances might not happen instantly. With all the options available, one lender could offer terms that better suit your business than another.
Here are a few factors to consider as you search for the right option.
General qualifications

Offered products

Reputation

Industry restrictions (if applicable)

Documentation requirements

Collateral requirements

Willingness to build a long-term relationship
Each lender you speak with will have different answers for the criteria above. Some will require collateral, while others may only work with specific industries, so it's important to find the top options that fit your business. That way, you can apply to only lenders that won't return immediate denials, and you can finalize the right offer as soon as possible.
Secured Vs. Unsecured Business Lines of Credit
If you're looking for the best business line of credit, then it's important to consider whether it'll be secured or unsecured.
The difference is simple: secured business lines of credit utilize business assets as collateral by the lender in the event you default on payments. Unsecured credit lines, on the other hand, don't.
At first glance, the unsecured option seems like a no-brainer. However, it's important to remember that securing your credit line helps reduce risk for the lender. In turn, you can qualify for lower rates.
That being said, an unsecured business line of credit for a startup can help new businesses without existing assets (or those who simply don't want to jeopardize assets). In other words, this structure makes it possible for young businesses to get a line of credit where they previously wouldn't qualify.
Bank Business Lines of Credit: Low Credit Rates, Difficult Process
For most business owners, the bank is the first stop in their search for the best business line of credit. Unfortunately, it's rarely their last.
If you can qualify for a business line of credit from a bank, then it definitely makes sense to go this route. However, the sky-high requirements and difficult process rarely allow for this to happen.
In order to qualify for the best bank business line of credit, you'll need to be in business for at least two years and have a profitable business. You'll also need an excellent credit score and financial history. If you fall short in any of these categories, then you probably won't be approved.
Because banks thoroughly vet every applicant, it could take months for you to know whether or not you were approved.
That being said, those that do qualify generally won't be able to find a better business line of credit with lower rates.
Alternative Lenders: Faster Process for Pursuing New Opportunities
FinTech lenders, also known as alternative or non-bank lenders, have created a faster and easier process that's better suited to navigating new opportunities. Instead of taking months to review applications, fintech lenders can generally offer options in a few minutes and – sometimes – funding in hours.
Requirements will be much more easy-going than banks, making it possible for growing businesses to obtain funding. Through most FinTech lenders, you'll only need two months in business and $120K in annual sales. There are options for all credit profiles, but you may qualify for lower rates with a higher score.
Finding the Best Business Line of Credit: What You Need to Know
In most cases, finding the best 0 interest option is off the table—but that doesn't mean you can't still find the best deal.
Online marketplaces have become the best way to get multiple options without shopping around. By showing you potential rates and terms through multiple lenders, you can weigh your options without shopping around. Applying through multiple lenders, on the other hand, could cause a hard credit inquiry—which could negatively impact your credit score and is something you want to avoid.
By reviewing multiple options, you can choose the one that works best for your business. You can also find the best small business line of credit rates.
You may even be able to find a business line of credit without a personal guarantee, but this could prove more difficult. In short, a personal guarantee holds you personally liable to repay the balance if your business defaults. Most lenders will require a personal guarantee.
How to Apply for a Business Line of Credit
Applying for a business line of credit is a straightforward process. Finding the right option for your business, however, isn't as easy.
Here are a few steps to take to ensure you're selecting the best offer you qualify for.
Evaluate Your Financials – First, you'll need to review your business from a micro and macro perspective, taking careful consideration of each financial activity. You should take note of your cash flow, how it changes from one day, week, or month to the next, and account for any potential slowdowns you could experience over the next one to two years.
Research Lenders – The next step is to research lenders using the previously mentioned factors as a guide. You'll review their offered programs, qualifications, and reputation to ensure you're only applying to top options.
Prepare Your Documentation – Next, you'll find the documentation needed by the lenders you plan to apply with. This can include business bank statements, tax returns, proof of ownership statements, and many others, so it's important to learn what you'll need and have it ready to move as efficiently as possible.
Fill Out Applications – Finally, you'll physically apply with the lenders of your choice. If applying with a bank or credit union, expect the decision to arrive later than a non-bank lender, which are known for fast underwriting processes.
The best way to get a business line of credit is to apply with multiple lenders. Once you receive offers, make sure to review each contract carefully, forecast how each one might work if you chose it, and negotiate terms whenever possible.
Get The Guidance You Need and the Funding You Deserve
At National, we specialize in helping you complete your application and obtain same-day funding. Our knowledgeable and experienced Business Financing Advisors will do everything they can to help you obtain large business lines of credit and get back to growing your business.
Remember – the best way to get a business line of credit is to start the process on the right foot and apply with multiple lenders. With us, you can receive multiple offers without the hassle of filling out multiple applications.
Get started learning your options by applying now!