As a small business owner, you have many different options when it comes to financing.
If you're looking for a flexible solution that'll help you manage cash flow disruptions, cover unanticipated expenses, or pursue new growth opportunities, you'll want to consider a business line of credit.
A business line of credit is a type of revolving loan that gives you access to a fixed amount of capital – aka your credit limit. It works similarly to a credit card but comes with lower interest rates and larger funding amounts.
Continue reading for everything you need to know about business lines of credit, including what they are, how they work, and how to get one for your business.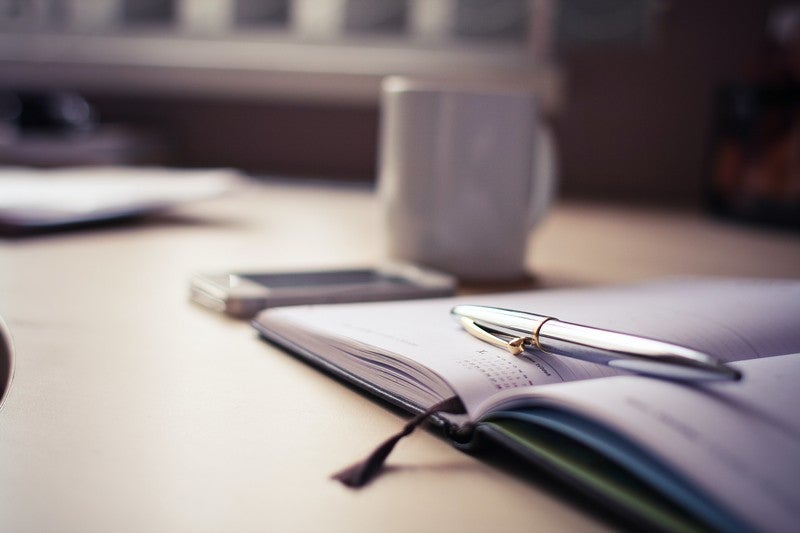 What Is a Business Line of Credit?
A business line of credit is a flexible financing option for businesses. Unlike a traditional loan, borrowers receive a total credit limit to draw from as-needed and only pay interest on the borrowed amount – not their total credit limit.
It's essentially a stronger credit card where you can draw physical cash. Businesses can use the funds for almost any business purpose, including inventory, payroll, equipment repairs, marketing campaigns, and more.
They're a powerful resource for businesses of all sizes, but they're especially beneficial for those with consistent, unexpected expenses and cyclical/seasonal businesses. Instead of worrying about how your cash flow will support the start of your busy season or a sudden expense, you can streamline operations and cash flow with the help of your line of credit.
How Does a Business Line of Credit Work?
A business line of credit is one of the most flexible forms of financing. Unlike traditional loans, where lenders provide lump sum payments, businesses draw capital from their credit line as needed and only pay interest on the amount drawn.
The borrower has considerable autonomy over how they can spend the funds. Whenever a need for cash arises, the borrower can transfer funds from their credit line to their business bank account and use them immediately. This happens instantly, allowing the business to quickly take advantage of opportunities or solve challenges.
Repayment works similarly to a business credit card. Borrowers repay their balance, and the funds become available again.
Business lines of credit don't come with fixed-payment terms. Your payments will depend on how much of your credit limit you've borrowed and your lender's preferred payment schedule – which is typically weekly or monthly.
In most cases, credit limits are lower than funding amounts for small business loans. Your credit score weighs heavily on your ability to reach an approval if you aren't offering collateral or signing a personal guarantee, which typically reduces the credit limit offered by lenders.
Many business owners will use a line of credit as an emergency fund or to purchase new inventory, hire new staff, invest in marketing campaigns, and cover other ongoing expenses/lump-sum purchases.
How Do I Qualify for a Business Line of Credit?
Business line of credit requirements will vary according to different lenders. Most traditional lenders, like banks, emphasize revenue, business history, and credit score.
You'll most likely be asked to provide numerous business financials, including personal and business tax returns, bank statements, profit-and-loss statements, balance sheets, and other financial statements.
Other types of lenders, especially online banks or fintech companies, tend to be more lenient. They tend to value revenue and your business's potential for growth over credit scores and history.
For example, National is an online marketplace featuring a diverse platform of lenders. At a minimum, you'll need to have at least 1+ year of business history and $120K in annual revenue to qualify. Plus, there are financing options for a wide range of credit scores.
If you're looking to secure a larger borrowing limit or qualify for better interest rates, it may be helpful to put up collateral in exchange for financing.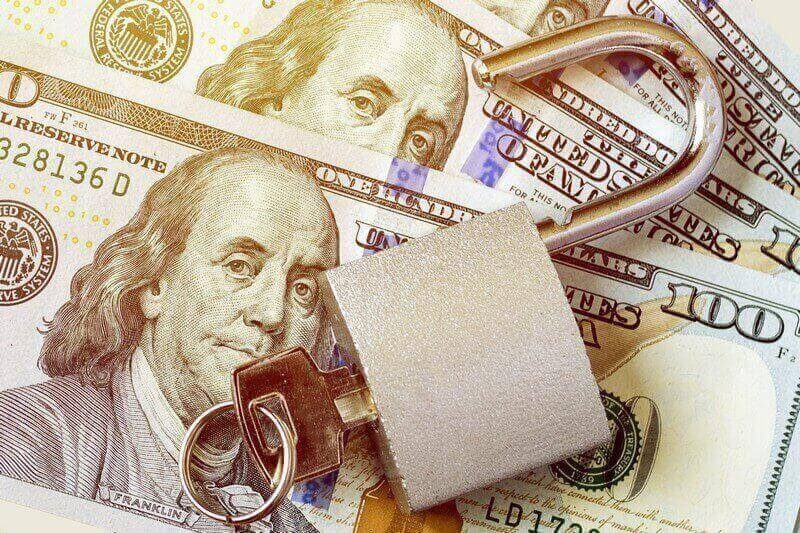 How to Apply for a Business Line of Credit
Applying for a business line of credit is as simple as finding a lender offering the product and filling out an application. Securing the most competitive terms, however, isn't as straightforward.
If you're applying to lenders individually, here are the steps you'll need to take.
Research Lenders – Find 5-10 top choices, so you'll have options to choose from later on
Fill Out Applications – Submit applications to the lenders you've chosen, then wait for decisions
Review Approvals – Determine which offer aligns best with your business and opportunity
Finalize a Contract – Sign the contract and receive your funds
For most business owners, going through all these steps will take too much time away from their business. National Business Capital's 75+ lender marketplace was created for this very purpose.
Secured vs. Unsecured Business Line of Credit: What's the Difference?
A secured business line of credit is where you put up collateral, such as inventory, property, or accounts receivables, in exchange for financing.
An unsecured business line of credit doesn't require any collateral or assets. Instead, lenders will look at your business financials and other factors.
Some lenders, such as banks, may require collateral if you're seeking a large amount of financing or if you're lacking in qualifications.
Lenders view secured business lines of credit as less risky than unsecured lines of credit. The reason behind this is simple – if you fail to pay back your secured line of credit, lenders can seize your assets.
If you agree to collateral or a lien, your assets are at potential risk. This becomes especially dangerous if you've agreed to a personal guarantee, which would allow lenders to go after your personal property, such as your home, if you can't make payments.
Not all lenders will require collateral in exchange for a business line of credit. Make sure to ask different lenders about their requirements to make the best decision.
Business Credit Cards vs. Business Credit Lines
Business lines of credit are similar to business credit cards. They both offer access to a set amount of funds you can draw from as you need. Nevertheless, there are major differences between these two forms of financing.
For starters, business lines of credit feature higher credit limits than credit cards. They also make it a lot easier to access cash. Although you can withdraw cash from your business credit card, you'll most likely be charged additional fees or a higher APR.
Aside from a 0% introductory period, business lines of credit usually feature lower interest rates than credit cards. Business lines of credit also typically come with fixed interest rates, while credit card interest rates are variable and can change according to market conditions.
However, business credit cards come with favorable rewards or cashback programs. For these reasons, you'll want to use your business credit card to manage everyday, smaller expenses, such as office supplies, meals, travel expenses, or any other category that offers rewards.
On the other hand, a business line of credit is best suited for larger, ongoing expenses or as an emergency fund.
So… How Do You Get a Business Line of Credit?
If you're wondering how to open a business line of credit, you'll need to find a lender, apply, negotiate terms, and finalize a contract. Most importantly, every business must ensure they're working with the right lender.
There's no "best" lender for every business; Some may benefit more from one option than they do from another. Here are a few checklist items to consider as you search for the right lender for your specific circumstances.
Reputation – Does the lender have a good track record of honoring their agreements? Treating their clients with respect?
Qualifications – Can your business meet/exceed the minimum eligibility criteria?
Level of Service – Will you be treated like a file or as a business owner?
Industry Restrictions – Does the lender only work with specific industries?
Type of Lender – Are you working with a bank, credit union, or non-bank lender?
Banks and credit unions typically have the most rigid lending requirements. You'll need to have sound business financials, good credit, strong revenue, and have been in business for at least a couple of years to qualify.
On top of strict requirements, the application process at banks and credit unions can be lengthy, time-consuming, and rigorous. Younger businesses may especially have a hard time getting approved.
It can be much easier and faster to obtain financing from an online lender – especially for younger companies or those with less-than-perfect credit.
At National Business Capital, we maintain a platform with over 75 different fintech lenders. We have financing options for all different kinds of businesses. And we'll work with you to help you find the best, customized solution based on your qualifications.
Why Choose National Business Capital to Get a Business Line of Credit?
Do you want to take the time to apply to lenders one by one?
Our 75+ lender marketplace puts your business in the middle of all the top lenders. Rather than apply to lenders one by one, you complete one application, and our team brings back the best offers you qualify for. We negotiate with lenders on your behalf, keep your business's best interest in mind from start to finish, and offer ROI guidance to help maximize the effectiveness of every borrowed dollar, allowing you to focus on what matters most – your business.
Whether you have an immediate opportunity or one that's later in the year, it's a good idea to explore your options. Complete our digital application to get started.
Frequently Asked Questions
What Documents Do I Need to Apply for a Business Line of Credit?
Each lender requires different documentation, but here are a few of the most commonly requested documents.
Driver's license
Business bank statements (going back at least one year)
Business credit score
Financial statements
Time in business
Proof of ownership (K1, schedule C, EIN, certificate of corporation, etc.)
Business tax returns
Collateral (if secured)
Cash flow statement
Business plan
Each document tells the lender more about your business.
Can I Get a Business Line of Credit With Bad Credit?
Yes! Some lenders offer business credit lines to those with less-than-perfect credit. However, these lenders may impose higher interest rates, less favorable repayment terms, and collateral requirements.
If you're having trouble reaching an approval that aligns with your business, consider proactively strengthening your credit score before filling out applications. You can pay down existing balances, clean up delinquencies, and limit the number of credit accounts you apply for in the time leading up to applying for your line of credit.
Can I Use a Business Line of Credit for Personal Expenses?
While it may seem attractive to leverage your credit line for personal use, it can land you in hot water with your lender. Not only that, using line of credit funds for personal use can raise your balance and make it difficult to afford business opportunities or expenses.
Business lines of credit are designed for business use only, so it's important to limit your use to only these purposes.