Considering getting a small business loan but worried about the process? Getting a small business loan doesn't have to be complicated.
We're breaking down how to get a small business loan in 5 easy steps. Use this guide to prepare and reduce the uncertainty around the small business loan approval process.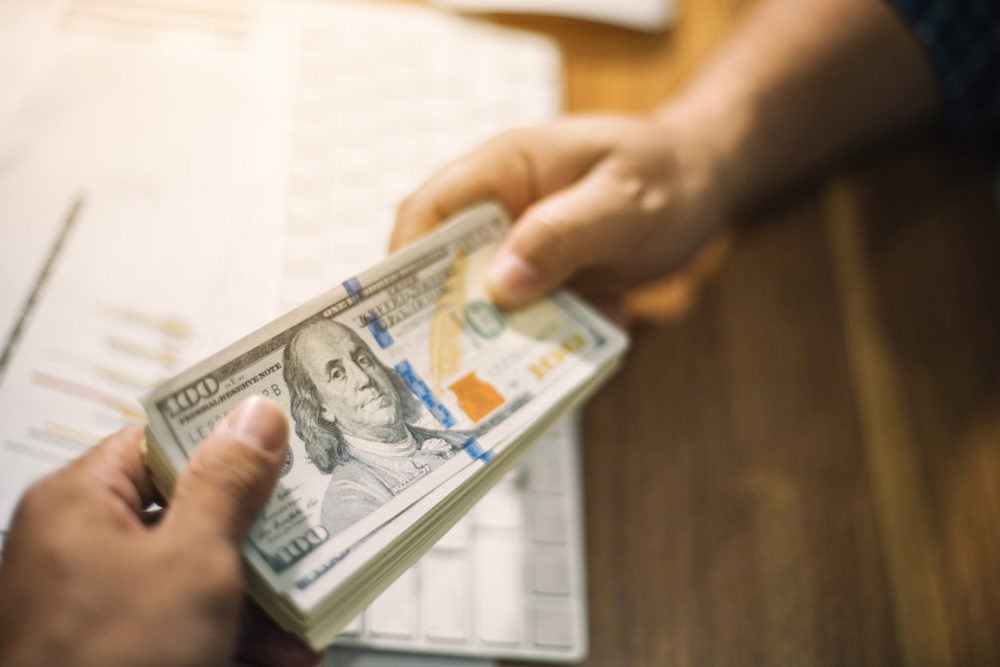 Determine if You Qualify for a Business Loan
A small business loan brings about many benefits, but not every business will qualify. While some lenders can be more lenient than others, your ability to secure a small business loan boils down to several factors – take a look.
What's your credit score?
Your credit score is one of the most important factors lenders will look at while evaluating your application. You should be prepared for a business credit check as well as a personal credit check. If your business hasn't developed credit history, your personal score will have more weight.
Banks and credit unions will almost never approve a small business loan if your credit score is below 700. However, online lenders tend to be more lenient.
National Business Capital is a fintech marketplace where you can browse over 75 different lenders, many of which don't maintain minimum credit score requirements.
How long have you been in business?
Small business is a risky business. According to the U.S. Small Business Administration, only about two-thirds of businesses with employees survive at least 2 years, and only half make it past the 5-year mark.
On the other hand, small business loan term lengths usually start at 1 year and can go upwards of 20 years. In order to mitigate risk, lenders want to ensure your business has a solid track record.
Most banks and credit unions will require at least 2 years of business history. Anything less, and you could be turned away.
Online lenders tend to be more flexible about business history requirements. Most will be willing to approve businesses with 6 months to 1 year of operations.
However, some lenders, especially those available through National's marketplace, are willing to work with small businesses with at least 3 months of history. Learn more here.
Do you make enough money?
Starting a business is a significant accomplishment, but unless you're bringing in revenue, you won't have much luck securing a small business loan.
Banks and credit unions want to see at least about $250K of consistent annual revenue. Online lenders are less strict, and some may be willing to approve your business if it can show at least $120K in annual revenue.
Make sure to contact prospective lenders and ask about their minimum revenue requirements for a more exact estimate.
Can you afford the payments?
Strong revenue is a positive signal to lenders. However, revenue doesn't mean much if your expenses are eating up a large portion of your income.
Lenders want to know that you'll be able to comfortably repay your business loan. Your cash flow, or the money moving in and out of your business bank account over time, is a solid indicator of whether you'll be able to manage your business loan payments.
Ideally, you'll want your total monthly gross income to be at least 1.25 times your total monthly expenses – including the loan payment. This ratio might vary according to different lenders, so make sure to ask each prospective lender about their preferred income/expense ratio.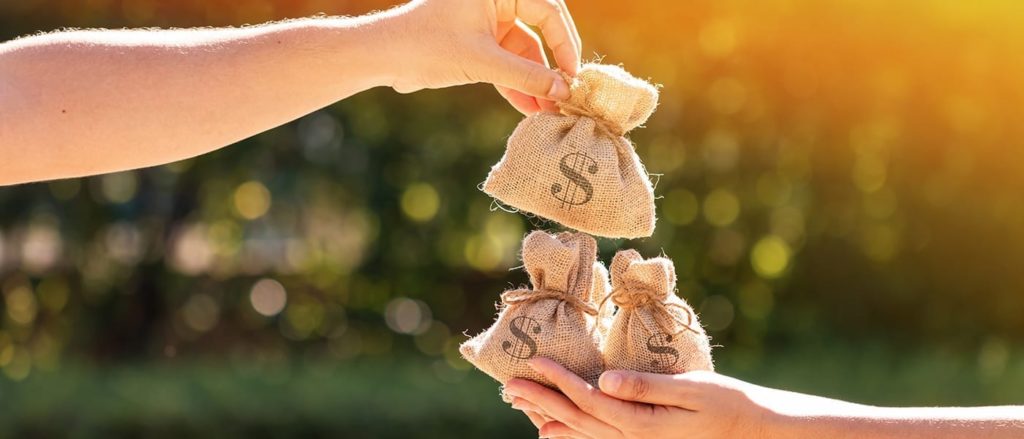 Do you have collateral?
Some lenders will insist you secure your small business loan with collateral. Loans where lenders have put up collateral, otherwise known as secured loans, are seen as less risky in the eyes of lenders than loans without collateral or unsecured loans.
Collateral is any type of asset you or your business owns. This can be real estate, accounts receivables, inventory, and even equipment. In the event you fail to repay your business loan, the lender can seize the assets you've used as collateral.
Collateral can raise your borrowing amount and even get you a lower interest rate in some cases. If you have less-than-perfect credit or revenue gaps, banks and credit unions may insist you put up collateral in exchange for a small business loan.
Unfortunately, collateral loans can be very risky, as it gives the lender the right to come after your business property and even your personal property. You should exercise caution before using your assets as collateral.
Decide What Type of Loan You Need
There are 3 main types of business loans. They each serve different purposes, and you'll want to have an idea of which option is best for you before sitting down with a lender.
Startup Financing: This is for people who want to start a business but have yet to generate any cash flow. Lenders aren't willing to approve business loans without at least a couple of months of business history or any revenue. In this case, you'll have to explore business credit cards or personal loans.
Business Line of Credit: A flexible type of financing that gives you access to a reservoir of cash you can use for a large variety of expenses. Simply withdraw funds, repay, and reuse up until your credit limit. Business lines of credit are ideal for ongoing or unexpected expenses, such as payroll, cash flow disruptions, marketing initiatives, inventory purchases, or even as an emergency fund. Business line of credit requirements tend to mirror small business loan requirements.
Business Loan: Business loans work best when you use them to invest in your next phases of growth. Whether it's a government-backed SBA loan or a traditional loan, you'll be able to access a large lump sum of capital to buy equipment, real estate, inventory, open a new location, and ultimately grow your business.
Compare Small-Business Lenders
By now, you should have an idea of whether you'll qualify for financing and the type of business loan that suits you best.
The next step is deciding which type of lender you'd want to work with. You have 3 main options: banks, credit unions, and online lenders.
Business loans from banks & credit unions
Banks and credit unions offer business loans, business lines of credit, refinancing options, and more. The best part about working with traditional lenders is that they tend to offer lower interest rates.
However, these lenders also maintain strict requirements. You'll need to have been in business for at least 2 years and have good credit in order to qualify for financing.
You may also have to prepare additional documents throughout the application process, such as a business plan. In some cases, you may even be asked to put up collateral.
It's important to keep in mind that the application process at banks and credit unions is notoriously slow. It can take several weeks or months to receive funds, and any mistakes or errors on forms can set you back.
For this reason, bank and credit union business loans may not be a great option for companies that need funding fast.
Business loans from online lenders
Online lenders and fintech companies tend to be very lenient when it comes to requirements. It's possible to secure financing even if you've only been in business for a couple of months.
These lenders are also more likely to consider approving businesses with less-than-perfect credit or lacking in collateral.
Alongside greater approval odds, online lenders work a lot faster than banks or credit unions. It's possible to receive funding in a matter of days – in some cases, hours.
On the downside, business loans from online lenders tend to have higher APRs than banks.
What Do You Need to Get a Small Business Loan?
Before applying, it's important to review and gather all required documents. Doing this will help keep you prepared, avoid mistakes, and even possibly speed up the application process.
The exact documents you will be asked to provide will depend on your lender. Nevertheless, we've outlined the most common documents below. Take the time now to locate the following files and make sure they're easily accessible.
Business and personal tax returns
Business and personal bank statements
Business legal documents (proof of ownership, commercial leases, franchise agreements)
Business plan (Most online lenders won't ask for this)
Apply for a Business Loan
Now that you know how to obtain a small business loan, you're ready to apply for one. Here's what to expect from National Business Capital's streamlined, client-focused process.
Apply Securely Within Minutes – Move through our streamlined application within minutes and upload your business documents with zero risk.
Review Your Offers – Compare your offers with expert advice from our team and select the best one for your specific circumstances.
Get Funded – With your money in hand, you can take advantage of opportunities and tackle challenges with confidence.
If you're worried about securing the lowest interest rates possible, make sure to check out National. We're a marketplace with 75+ lenders, allowing you to apply once, receive multiple offers, and choose the best possible solution based on your business qualifications.
Our Business Financing Advisors can help you get started by finding the perfect financing solution for your business. Learn more by filling out our digital application!
Frequently Asked Questions
What Are the Minimum Requirements to Qualify for a Small Business Loan?
Wondering how to qualify for a small business loan? You'll need at least one year in business, a 580+ credit score, and at least $120,000 in gross annual income. Banks and credit unions tend to uphold more restrictive requirements (2+ years in business, 700+ credit score, $250,000 in annual revenue).
Your likelihood of securing favorable terms increases as you surpass minimum requirements, so it's worthwhile to proactively strengthen your financials before applying for financing.
Who's Eligible to Apply for a Small Business Loan?
Anyone who owns a business or is looking to purchase a business can apply for a small business loan. You'll need to ensure that you meet or exceed the minimum requirements of the lender you're working with to reach an approval.
How Long Does It Take to Get Approved for a Small Business Loan?
The approval process timeline will vary depending on the lender you're working with. Banks and credit unions can take anywhere from 30 to 90 days to respond to your application, whereas non-bank lenders can return a decision within 24 hours – potentially less.
How Can I Improve My Chances of Getting Approved for a Small Business Loan?
Proactively strengthen your business finances. If your credit score is less than required, it's worthwhile to spend time building your credit score and establishing a reputable credit history. Paying bills on time, reducing credit card balances, and avoiding opening new credit accounts are a few of the best practices.
It can also help to have all of your documentation ready at the start of the process, as this will reduce wait times and move your application along as fast as possible.