When your business needs cash, you're probably either rapidly growing or looking to solve a problem—meaning you don't have the free time to file six different small business loan applications in search of the right option.
Thanks to recent industry updates, you don't have to.
The alternative financing (or fintech lending) industry, which is rapidly growing in popularity over old-school banks, has made it easier than ever to get cash quickly and easily. Instead of spending the day gathering paperwork and filling out an application, you can apply while drinking your morning coffee.
After one fast and simple application, you'll be well on your way to finding the best small business loan option on the market for your business.
In this blog post, you'll learn how you can access the best options available with one simple application—and how the simplified small business loan application process works.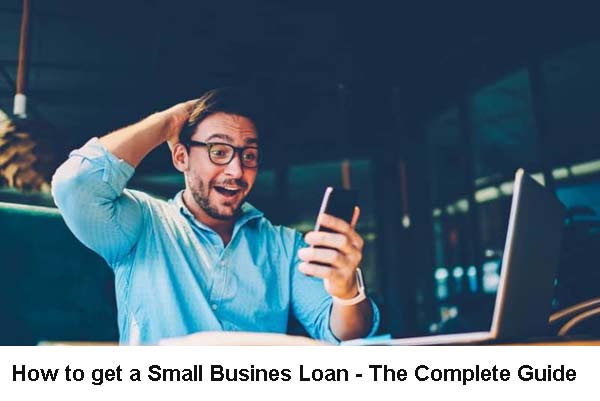 So, Your Business is Growing (And You Probably Have Less Time Than Ever)
It might not be surprising to learn that small business owners are some of the hardest workers out there. According to Forbes, almost 30% work over 50 hours per week, and 86% are burning the weekend oil. WIth your business rapidly moving along, you probably can't afford to spend your time filling out small business loan applications.
The reason is simple. Most traditional small business loan applications are lengthy and time-consuming.
If you're spending your time hiring new employees, reworking procedures, or finding new business, then carving out time to focus on filling out applications doesn't exactly make sense.
Now, You Don't Have to File One Small Business Loan Application at a Time
Thanks to the new world of fintech lending, the small business loan application process has changed for the better.
Before the fintech world made loans more accessible, small businesses always went to banks in order to obtain cash.
To learn about the options that you qualified for, you had to fill out a complete business loan application. This requires a lot more than just your financials— it includes your business plan, potential real estate collateral, and much more.The Small Business Administration (SBA) loan program requires even more documentation and details about your business.
After completing the application, there was no choice but to play the waiting game. Banks took weeks or months to fully process, review and either approve or reject the application (which is still the case today). More often than not, businesses that could be considered risky from any angle were denied. Credit unions have a similar process, too.
With strict eligibility criteria, your chances of qualifying through a bank weren't exactly high. Many businesses (even established ones with over 500 employees) can still receive bank rejections due to credit score issues.
Applying to multiple banks to increase your chances wasn't exactly an option, either. In fact, doing so could trigger multiple credit pulls, which negatively affects your credit score.
The New Fintech Small Business Loan Application Process
Unlike the old-fashioned bank process, the new small business loan application process cuts out weeks of waiting.
At National, we offer programs from 75 leading small business lenders dedicated to serving businesses like yours. With one small business loan application, you can consider which options are the best fit across the board. Our process is designed to make the borrowing process as simple as possible, minimizing delays to get your business funded right away.
The process can vary by marketplace and/or lender, as not all will have top-notch technology to streamline everything. But if you're planning to apply through a fintech lender, this is generally what you can expect.
Step 1: Fill Out A 60-Second Application
Naturally, the first step in completing the small business loan application process is filling out the application.
Before fintech lending, filling out the application was the longest step. After all, that application involved every detail about your business under the sun, and printing or gathering paperwork.
But now, fintech lenders have built their platforms to offer a simple, streamlined process. Many fintech lenders (including National) allow you to complete the application process without ever submitting any paperwork. Instead, you can provide the details necessary to obtain your offers by syncing your bank account.
While you should take the time to verify that you're applying through a trustworthy lender with great reviews, many lenders have a secure portal, which provides the information needed to understand your full financial picture.
In total, this process should take anywhere from 1-5 minutes—meaning you've already saved hours you would've spent applying through a bank.
Step 2: Review Your Options
Thanks to the fully digital application, obtaining your options is a breeze—and you may not even need to wait. Many fintech lenders have an online lending platform, which quickly pre-qualifies you for specific programs available with certain lenders based on your application.
Applying through a bank may allow you to obtain only one option. As a business owner, the crucial difference here is that you can learn about multiple options after only a minute.
This gives you the opportunity to consider how each will help you accomplish your goals. Your options may differ in a few important ways, like:
Loan amount: the amount of money you'll receive
Interest rate: the rate at which you'll have to repay the loan
Term length: how long you'll have to repay the loan
As you lay out a plan for the future, having different options to choose from can go a long way. Unfortunately, you won't find this level of flexibility at banks, who take an "all-or-nothing" approach to approving your business.
Some of the most popular programs you can qualify for include:
Small business loans: Also called term loans, you can borrow based on terms that work for your business to grow quickly and easily
Business lines of credit: Draw from a reservoir of funding as you gradually identify new needs down the line, and withdraw more funding as you repay it!
Equipment financing: Get funding for new equipment in any industry, with the equipment itself functioning as the collateral, and reap huge tax benefits!
Filling out one small business loan application opens the door for all of the above financing programs— and more! Depending on your unique needs, a Business Financing Advisor can help you to qualify for other programs.
When you apply through National, you'll also have your financing options explained to you by a Business Financing Advisor. You can also ask questions about the programs so that you're making the most informed decision possible. They'll take the time to ensure that you get a program that helps your business in the best way possible.
If you don't receive tailored advice from your lender or broker, then be sure to consult about this important decision with your tax or financial advisor.
Step 3: Get Funded
Once you've submitted your small business loan application and heard the options available based on your financials, you're almost done with the process. Now, all that's left is dotting a few i's and crossing t's.
Based on your goals and choices, as well as the advice provided to you, simply choose the best option for you. You're all set once you make a choice and provide the banking information to receive the cash!
You should receive the cash in your account in as little as a few hours. Now that you've completed the small business loan application and funding process, you're free to start spending the money!
Unlike bank loans, you can put this cash toward any expenses that will help your business grow or solve challenges.
How to get a 5 million business loan
Choose the Easy Small Business Loan Application Process With National
If you're looking for financing for your business, you don't need somebody who's going to sell you. You need a trusted partner who will take the time to educate you on the options available, and help you make the best decision.
At National, our simple, 3-step process ensures that you find the right option for your business—without wasting time or making a mistake that could cost you in the long run.
You'll work with a dedicated Business Financing Advisor who will help you every step of the way.
Get the ball rolling by applying now!