Financing is critical for starting and maintaining a successful business. At some point or another, you're going to need business financing to cover an unexpected expense or jump on a new opportunity for growth. Whatever the situation, access to additional capital can be a huge help.
As you research different types of loans, you've probably come across the terms "secured" and "unsecured" business loans.
Simply put, unsecured business loans are financing products that don't require you to put up collateral. In other words, you won't have to pledge any of your assets in exchange for financing when you take out an unsecured loan.
Unsecured business loans are fairly sought-after. Unfortunately, they can also be difficult to qualify for in some cases. That's why we're sharing top insights about unsecured business loans and how to get an unsecured business loan.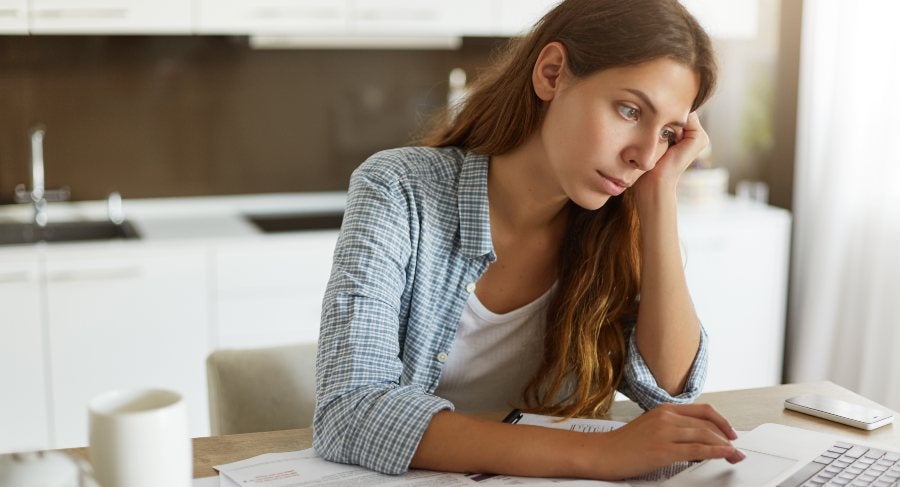 How Do Unsecured Small Business Loans Work?
Unsecured small business loans don't have any collateral requirements. Instead of looking at the value of the assets you own, lenders will heavily weigh your credit score, revenue, and growth potential to qualify your business.
Collateral can be risky for small business owners, especially when using personal assets to fund your growth. If your business plans turn sour or you can't make payments, you may be forced to forfeit the property you've used as collateral.
Many newer businesses also have limited access to valuable assets, which can cause them to be excluded from financing – unsecured business loans step in to resolve these issues. If approved, you won't have to worry about your lender seizing your assets if you can't repay your loan.
The downside to unsecured business funding is that they're typically more expensive than secured financing solutions. This is because unsecured business loans are riskier for lenders. Since they won't have the option to claim your assets in the event of a default, lenders will impose higher interest rates to compensate for this heightened risk.
Pros and Cons of Unsecured Small Business Loans
There's a reason why unsecured small business loans are highly sought-after. After all, they come with many benefits. Take a look at some of the most noteworthy advantages of this type of small business loan.
Type
Description
Pros

Shorter loan application process
No collateral requirement
Less risk for the borrower

Cons

Inflated eligibility requirements
Higher interest rates
Lower funding amounts
How to Get an Unsecured Business Loan
It can be somewhat difficult to get a business loan without putting up collateral. Many lenders are unwilling to put up with the risks associated with these types of loans – as they won't be able to recuperate their losses by seizing your assets if you can't make payments.
Alongside higher interest rates, lenders will also impose stricter requirements. You'll need to have strong credit, high revenue, and likely have been in business for at least 2+ years. This is especially true if you're applying at banks, which are known for having some of the lowest approval odds on the market and the strictest requirements.
For these reasons, you may opt to work with alternative lenders offering higher approval odds for unsecured small business loans. These are typically online or fintech lenders.
They're more willing to work with newer businesses and those with lower credit scores. Many also offer easier, faster application processes with funding times as quick as 24 hours.
Suggested reading: Unsecured Business Loans for Startups: 3 Things You Need to Know
Different Types of Unsecured Business Loans
There are several types of unsecured business loans or loans that don't require collateral. Depending on your situation and the reason you need financing in the first place, some of these solutions may work better than others.
Long-Term Loans
Most long-term loans are secured, which means they require collateral. Although it can be difficult, it is possible to find long-term unsecured business loans. Long-term options typically range up to 25 years.
If you're looking for a long-term unsecured loan for your business, you'll need to have a proven track record of business history, strong revenue, and good credit.
Long-term loans are generally reserved for larger amounts and feature multiple years of repayment. Because the risk for lenders is higher, you'll likely end up paying more in interest on a long-term unsecured loan than you would on financing that comes with collateral.
Short-Term Loans
Short-term business loans are much easier to obtain without collateral requirements. Nevertheless, your financial criteria and credit score will still have a major influence on your application's approval odds.
Short-term loans typically have a repayment period of one year or less. They are best used for short-term expenses, like inventory purchases or operating costs. Many businesses will also use short-term loans to cover seasonal lulls and slow periods.
Revenue-Based Financing
Revenue-based financing provides businesses with an upfront lump sum of capital to be repaid as a percentage of future sales. They are technically not a loan; Instead, they're an advance on your business's future sales.
This type of financing has high approval rates and fast funding times because lenders focus on a business's cash flow rather than their credit history. That means – to get approved for this type of financing – your business's revenue will have the most weight while your time in business and credit score will matter less.
Keep in mind that revenue-based financing can come with higher interest rates that come out of your daily sales.
How Do You Qualify for Unsecured Business Loans?
Unsecured business loan qualifications are a bit more robust than secured financing options. At most lenders, you'll have to meet/exceed the following criteria.
1+ Years in Business
$120,000 in Annual Revenue
600+ Credit Score
Keep in mind – the above criteria characterize non-bank lenders, not banks and credit unions. You'll have to have a much higher credit score, annual revenue, and at least one more year in business to reach an approval with a traditional lender, which is why so many entrepreneurs prefer non-bank options to banks, despite higher interest rates.
What to Expect From the Application Process
Banks and credit unions tend to have longer, more formal application processes, whereas non-bank lenders offer speed and efficiency without sacrificing security. At National, we've streamlined the process to best fit the needs of busy entrepreneurs.
Apply Securely Within Minutes – Move through our streamlined application within minutes and upload your business documents with zero risk.
Review Your Offers – Compare your offers with expert advice from our team and select the best one for your specific circumstances.
Get Funded – With your money in hand, you can take advantage of opportunities and tackle challenges with confidence.
The entire process, from application to funding, can move as fast as a few hours. Unlike banks and credit unions, which force their borrowers to wait 30 to 90 days to receive a decision, National's process allows you to get back to what matters most – your business.
Alternatives to Unsecured Business Loans
If your business doesn't qualify for an unsecured loan and you're committed to growth, there are a few alternatives you can leverage to accomplish your goals. Here are a few of the most common.
Type
Description
Secured Financing
Although secured loans come with collateral requirements, the eligibility criteria are less intensive, and more businesses can qualify. It's an option worth exploring for any business that doesn't qualify for unsecured options.

You can find unsecured term loans, business lines of credit, and other financing options at most lenders.

Business Grants
The availability of business grants varies by location, but they're still a great option for businesses seeking access to capital. One of the highlights of a grant is that the chosen business usually doesn't have to repay the funds.

However, grants are competitive and scarce. If you prefer this option, make sure to search for available grants in your area consistently.

Crowdfunding
The emergence of crowdfunding platforms, like GoFundMe and Kickstarter, has created a new avenue for businesses to access capital. If a business needs funding and can't qualify for traditional financing, it can open up a page for its business plan on a crowdfunding site.

There are contingencies, though, as most of these platforms require the owner of the page to offer incentives for people who donate. This can be something minor or major, depending on the donation size, but it's something to keep in mind.
How to Find the Right Unsecured Loan for Your Business
You have many options to choose from to get an unsecured business loan for your company.
Consider the different types of lenders you can work with
Apply with multiple of each type
Determine if you can meet/exceed minimum eligibility requirements
Ask questions about offered terms
Check each lender's reputation
When business owners need capital, more often than not, banks are the first lenders that come to mind. However, most banks have collateral requirements – and even when they don't – you'll still face lower approval odds.
Another option is to work with online lenders, which are known for being more flexible. You'll be more likely to find an unsecured business loan, plus your chances of approval will also be higher.
Although online lenders can be slightly pricier than banks, you can always compare multiple offers by working with a fintech marketplace like National and selecting the one that best suits your specific circumstances.
National has a network of over 75 different lenders that offer small business loans and other products personalized to your needs. Each business is evaluated on more than just credit history or collateral requirements. Instead, revenue levels and growth potential are taken into account.
Want to learn more about the business financing products you could qualify for? Fill out the 60-second application, and an advisor will reach out to you with personalized solutions.
Frequently Asked Questions
Is it hard to get an unsecured business loan?
Compared to secured business loans, unsecured loans are generally harder to obtain. Without collateral, lenders mitigate their risk of default through higher eligibility requirements, which essentially transfers the risk onto the borrower. However, that doesn't mean it's impossible, and you should explore the options you qualify for nonetheless.
What credit score do you need for an unsecured loan?
Banks and credit unions typically want to see 700+ credit scores to approve a business loan application, whereas non-bank lenders will work with businesses that have 600+ scores. The specific requirement will differ from lender to lender, but as a general rule of thumb, banks and credit unions have higher credit score requirements than non-bank lenders.
What are the benefits of unsecured small business loans?
The benefits of unsecured small business loans include a shorter loan application process, less risk, and the lack of collateral requirements. For companies, this means that they will not have to provide an asset for security if they can't pay the loan back. Additionally, unsecured loans offer more flexibility and require less documentation.
What are the different types of unsecured business loans?
There are different types of unsecured business loans that you can choose from for your organization, and they can be divided into three categories: short-term loans, long-term loans, and revenue-based financing.
Do I need collateral for an unsecured business loan?
No, you don't need collateral to get an unsecured business loan. This means you don't need to provide any assets to the lender, which are used as security in case things don't work out.
Can I get an unsecured business loan?
Yes! If you meet the relevant eligibility criteria of the lender of your choice, you can apply for an unsecured loan and see what your approval looks like. Higher credit scores, substantial annual revenue, and lengthy times in business all work to improve your offered terms.