Opening a second or third franchise location can be one of the most profitable opportunities for franchisees – albeit expensive. Many franchisees seek financing to help them get the funds they need to expand. This can be difficult for franchisees with bad credit, as qualifying for franchise loans through traditional lenders requires near-perfect FICO scores.
Fortunately, funding options available in the alternative financing space provide easier, faster access to the franchise funding for franchisees with poor credit. But before we get to the bad credit franchise loans available, let's determine how much you'll need to borrow in order to open your next location.
If you are not the owner of a franchise, and would like to explore other bad credit business loan options available, click the link here.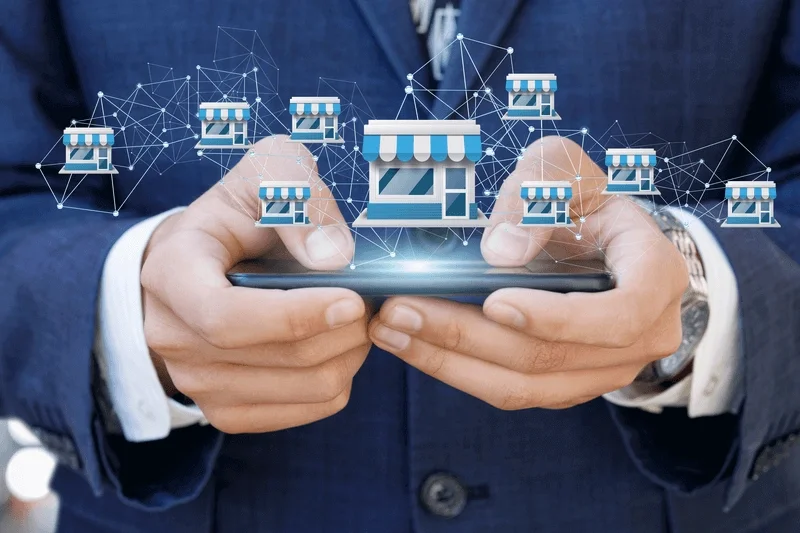 Bad Credit Financing Jump To:
How Much Does it Cost to Open a Second Franchise Location?
Let's go through all the expenses you'll need to cover when opening your next franchise location:
Franchise Fees: Before you start building your next location, you must first pay a franchise fee mandated by your franchisor. These are large payments that typically ranging between $30,000 to $50,000. This fee (usually) covers licensing fees, training costs, and site selection expenses.
Legal Fees: Getting help from a qualified franchise attorney is crucial to starting your legal bookkeeping off right for your new location. You will need to review documents including your Franchise Disclosure Agreement (FFD) with a legal franchise expert to make sure your new location is prepped for smooth sailing. Help from a franchise attorney can cost you anywhere from $2,000 – $6,000, depending on how much time you need to spend with them.
Building Fees: Once your franchisor approves the location you choose to build on, you will need to pay a build-out fee. This includes the costs of hiring contractors, interior design work, equipment installation, and other costs associated in building your new location. The cost of these fees will be determined by your franchisor, and can cost you upwards of $50,000 – $100,000 or more.
Inventory & Supplies: You can expect to be spending between $40,000 – $200,000 in supplies and inventory for your next franchise location at startup. You will need to buy enough inventory to make sure that you don't run out before your sales start picking up, but not enough so that you find yourself backed up with inventory without the sales to catch up. This is an excellent price point to discuss with your franchise attorney.
Working Capital: Your franchise attorney will also help you determine how much working capital your new location will need in the initial downtime you'll face before business starts picking up. Having the funds you need on-hand during such times is incredibly important in making sure that operations run smoothly, and any necessary adjustments can be made while your new location starts making enough sales to sustain itself. This amount can range anywhere from $50,000 – $200,000, depending on how much supplies, inventory, equipment, and operational support your new location will need.
Now that you have an idea as to how much you'll need to borrow in order to open your next location, let's explore the terms, amounts and rates of the bad credit franchise loans available for you to use.
Bad Credit Franchise Loan Terms, Rates & Amounts
Here are the franchise funding amounts, terms and processing times you can expect through alternative lenders like National:
Loan Amounts: $10,000 – $5,000,000
Term Lengths: 6 Months – 10 Years
Time to Access Funds: Franchise loans typically fund in as little as 48 hours.
Unlike traditional franchise financing options, the franchise loans offered by alternative financing come with terms, rates and amounts that are tailored to the needs of franchisees that need to open their next location.
Franchise loans provided through the alternative lending space tend to offer easier approval, larger amounts, longer terms, and faster times to funding than you'd find through banks, or the Small Business Administration (ex: franchise SBA loans).
Do You Qualify for Bad Credit Franchise Funding?
Over 80% of franchise business owners with bad credit get turned down by banks for the funds they need. Fortunately, alt. financing companies like National approve over 90% of franchise applicants for the funds they need to expand.
All you need to qualify for bad credit franchise loans is:
At Least 6+ Months as an Active Business
Make at Least $120,000 in Annual Gross Sales
No Minimum FICO Score Required
Unlike traditional lenders, which base franchise financing approval almost solely on credit scores and the health of their financial history, alternative funding companies like National do not.
Instead, National takes the big picture of your franchise funding goals into account, focusing on the scope and promise of your business, rather than the score of your credit.
How to Get a Franchise Loan with Bad Credit
Step 1: Fill Out a 1-Minute Franchise Loan Application Online. Or, call (877) 482-3008 for a free consultation.
Step 2: Connect with a Franchise Financing Advisor in Minutes. Tell them your funding goals for your franchise, and the hopes and challenges you face in opening your new location. Based on your information, your advisor will help you refine your application in order to get the best franchise financing offers in the marketplace.
Step 3: Match with the Best Franchise Lenders in the Marketplace. Your Franchise Advisor will handpick the best franchise lenders in the global marketplace of over 75+ specialized lenders to help you receive offers with terms that perfectly match your financing needs.
Step 4: Start Receiving Franchise Loan Offers. Through National's fast, real-time marketplace, you'll start receiving multiple great offers.
Step 5: Compare Your Offers. Work closely with your advisor to determine the franchise loan option that best meets your business needs.
Step 6: Receive Funding. Through our expedited and simplified franchise funding process, you can receive funding in as little as 48 hours.
Ready to Open Your Next Location?
Don't let bad credit get in between you and your goal to open your next franchise location, and start maximizing your revenue.
Contact National's team at (877) 482-3008 and tell them the funding rates, terms and amounts you need to open your second location, and they'll get to work finding the best funding option for you.
Or, fill out a 1-minute franchise loan application by clicking the link below to get the ball rolling immediately, and get the funds you need in as little as 48 hours.