Are you a business owner who needs extra funds in the quickest amount of time possible? Fortunately, there are various ways to secure a fast Small Business Administration (SBA) loan for any industry with great terms in as little as a few weeks.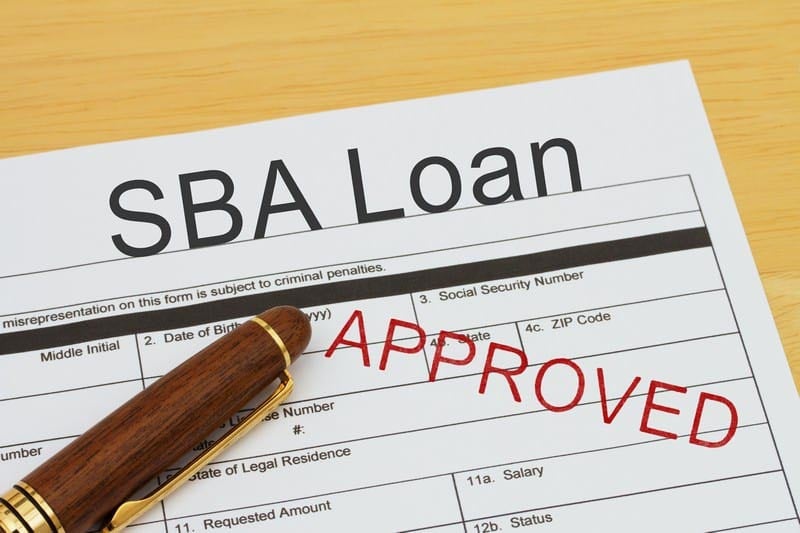 Fast SBA Loan Options
The SBA loan program that you ultimately submit an application for will depend upon your company goals, size, and time in business. Small business owners can qualify for express SBA loans up to $5M in many different ways, and the type of business you run and the industry in which your business falls under doesn't matter.
Traditional SBA 7a Loan: The 7(a) SBA program is the best option for most businesses who have general business needs, like working capital costs. With a 7(a) SBA loan, you can secure up to $5M to repay within 10 or 25 years.
CDC/504 Loan Program: A CDC/504 SBA loan program is typically used to cover large fixed assets like commercial real estate or equipment financing. This program offers up to a $5.5M loan with repayment terms lasting either 10 or 20 years.
Microloan Program: The Microloan SBA program offers small-sized loans to newer, smaller businesses who are looking to grow and expand. These loans fall under the $50K amount and usually have longer repayment terms across the span of six years.
How to Get an SBA Loan
If you're looking to get an SBA loan, you'll need to go through the application process. Here are the steps.
Find an SBA-Sponsored Lender
Fill Out an Application
Wait for a Decision
If Approved, Review the Offered Terms
Negotiate Terms (if Needed)
Finalize a Contract and Receive Your Funds
Keep in mind that SBA processing is notoriously slow, taking 6+ months to complete in some cases. At National Business Capital, our streamlined process and exclusive lender relationships allow us to finalize SBA transactions in as little as 46 days.
Wondering how to apply for an SBA loan with us? Once you complete our digital application, a Business Finance Advisor will reach out to learn more about you, your business, and your situation. We leverage our relationships to find the right lender for your business and advocate for your application from beginning to end.
Most Popular SBA Loan Programs
Here's a breakdown of the three most popular SBA loan programs.
| | |
| --- | --- |
| Type of Loan | Description |
| SBA 7(a) | SBA 7(a) loans are the most popular program. Funds can be used for almost any business purpose, and repayment terms extend to 25 years. |
| SBA 504 | SBA 504 loans are designed specifically for "major fixed assets that promote business growth and job creation," according to the SBA. |
| Microloans | Microloans are the SBA's smallest funding program and the easiest to qualify for. Businesses can borrow up to $50,000 with favorable terms. |
SBA Loan Requirements
Although any business can secure SBA funding, there's a lot of bad advice out there regarding SBA loans. There are specific requirements you must meet in order to qualify for an SBA loan and receive fast approval.
2+ Years in Business
$100,000+ in Annual Revenue
685 FICO score
The three main requirements associated with getting approved for an SBA loan include a FICO credit score over 685, two or more years in business, and at least $100,000 gross sales per year.
Most borrowers who receive approval earn over $180K annually, have a 680 credit score, and have been in business for four years. You will also need to provide the necessary paperwork and documentation to prove your eligibility to the lender of your choice.
SBA Loans for Business : SBA 7a Loan – SBA Microloans
Ways To Use Your SBA Loan
SBA loans are some of the most popular choices for small business financing. They feature low-interest rates, long terms, and are incredibly flexible. While some financing solutions or lenders lock you into a limited selection of "qualified" expenses – SBA loans can be used for a large variety of purposes.
Different businesses have distinct financing needs – and SBA loans do a good job of meeting this extensive range.
Here are the top 6 ways you can use an SBA loan to grow your business:
1. SBA Loan for Equipment and Technology
If you're still managing payroll or conducting bookkeeping services manually, you could save time and funds by switching to automated software.
SBA loans allow you to purchase new equipment and technologies to make running your business more efficient. Whether it's new vehicles, machinery, computer software, or you're looking to upgrade existing models – SBA financing can help.
2. SBA Loan for Real Estate
SBA loans can be used to purchase land, rent office space, acquire commercial property, and even renovate existing buildings or lots. You can even pay for landscaping and other construction costs with an SBA loan.
Although SBA loans are a popular way to finance large real estate transactions, there are some restrictions. For example, you can't use the proceeds from an SBA loan to purchase a rental property. Your business will have to occupy at least 51% of the space for an existing property or 60% of the space for a new construction.
3. SBA Loan for Hiring
It's no secret that businesses across numerous industries are struggling to attract talent amid a tight labor market. Thankfully, SBA loans can be used to help your business find and retain new hires. Proceeds from SBA loans can be put towards employee benefits, worker bonuses, and competitive salaries.
4. SBA Loan for Refinancing
Many businesses have some type of existing debt. If you're paying high interest rates or if your credit score has significantly improved since you first secured financing, you might benefit from refinancing.
Not all business lenders will allow you to use proceeds from a loan to pay off existing debt, but the SBA does. SBA loans can be used to refinance loans, commercial mortgages, business lines of credit, and even other SBA loans.
5. SBA Loan for Marketing
It's helpful to revisit your marketing strategy from time to time. You want to account for any changes in consumer trends, your target market, wider industry trends, and your competitors' performance.
To strategize and execute a new marketing plan, you're going to need funds – which is where the SBA comes in. You can use a SBA loan to fund market research, lead generation, sales goals, advertising campaigns, and more.
6. SBA Loan for Working Capital
The day-to-day costs of running your business can really add up and take a toll on your cash flow. This is especially true for businesses that experience seasonal lulls and find it difficult to meet their expenses.
Use a SBA loan to pay for rent, utilities, outstanding bills, suppliers, and more. With low interest rates and typically long-repayment terms, SBA financing can help you manage your operations until your cash flow improves.
If you have a FICO credit score over 685, apply for an SBA loan today through National and get approved in as little as 45 days!
Call us at (877) 482-3008 or complete our quick online application to speak with a member of our team about your business's funding needs.
Frequently Asked Questions
Which SBA loan is easiest to get approved for?
SBA microloans are the easiest to qualify for, although they have a limited funding amount of $50,000. The low ceiling of this type of financing allows the SBA to lower its qualifications and extend capital to a wider range of growing businesses.
What are the typical interest rates and terms for SBA loans?
SBA loan rates are some of the most competitive. They correlate to the Fed's prime rate, which, at the time of writing, sits at 8.5%.
Your specific interest rate depends on a variety of factors, but it's generally the prime rate plus 2-3%.
What factors do lenders consider when reviewing my SBA loan application?
The SBA's qualifications are different from most other lenders. You must:
Be an operating business.
Operate for profit.
Be located in the U.S.
Fall under SBA size requirements
Operate outside of their list of ineligible businesses
Not be able to obtain credit at reasonable terms from non-federal, non-state, and non-local government sources.
Be creditworthy and demonstrate a reasonable ability to repay the loan.
Remember – This process takes a long time. If you can't afford to wait, check out other, faster funding options to stay on your timeline.
Are there any fees associated with obtaining an SBA loan, and how much do they typically cost?
Yes. Outside of processing fees, borrowers must pay the SBA Guarantee Fee, which varies based on the year. Here is the SBA Guarantee Fee structure for the 2023 fiscal year.
Loans w/ Under 12 Month Term
$150,000 – $500,000: 0%
$500,001 – $5,000,000: .25%
Loans w/ Over 12 Month Term
$150,000 – $500,000: 0%
$500,001 – $700,000: .55%
$700,001 – $1,000,000: 1.05%
$1,000,001 – $5,000,000: 3.5% of the guaranteed amount up to $1,000,000, plus 3.75% of the guaranteed amount over $1,000,000.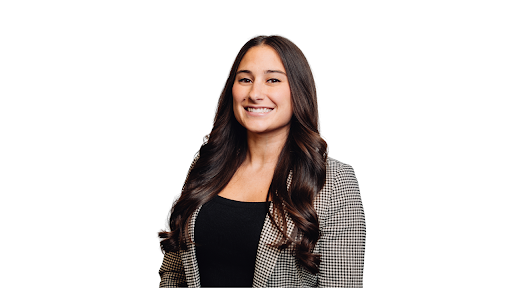 About the Author
Lauren Coppolone
Lauren has been with National Business Capital for 3 years, but her B2B experience extends as far back as 2015. She previously worked as a senior business analyst for B2B SaaS, Sky IT Group. Her current role as Marketing Manager for National has her coordinating between the financing side and small business needs. She's also a regular contributor to National's blog where she regularly shares her expertise and insight into small business financing. Lauren holds a B.A. from the Fashion Institute of Technology's (FIT) School of Business.
Accelerate Your Success
Seize the opportunity to grow your business and gain access to the capital you need.