If you need funding for your business, then it's natural to wonder how you can go about getting the best deal. Among other questions, you might be wondering how to get a business loan without collateral.
Collateral, such as real estate, equipment, or investments, is commonly used to secure financing, but not every business can do this. Whether they simply don't want to or offering collateral would take on too much risk, unsecured financing is generally the preferred option for growing entrepreneurs.
Knowing how to get a small business loan without collateral puts you one step ahead of the competition. Continue reading for everything you need to know about getting a small business loan without collateral, including qualifications, tips and tricks, and information surrounding personal guarantees vs collateral offerings.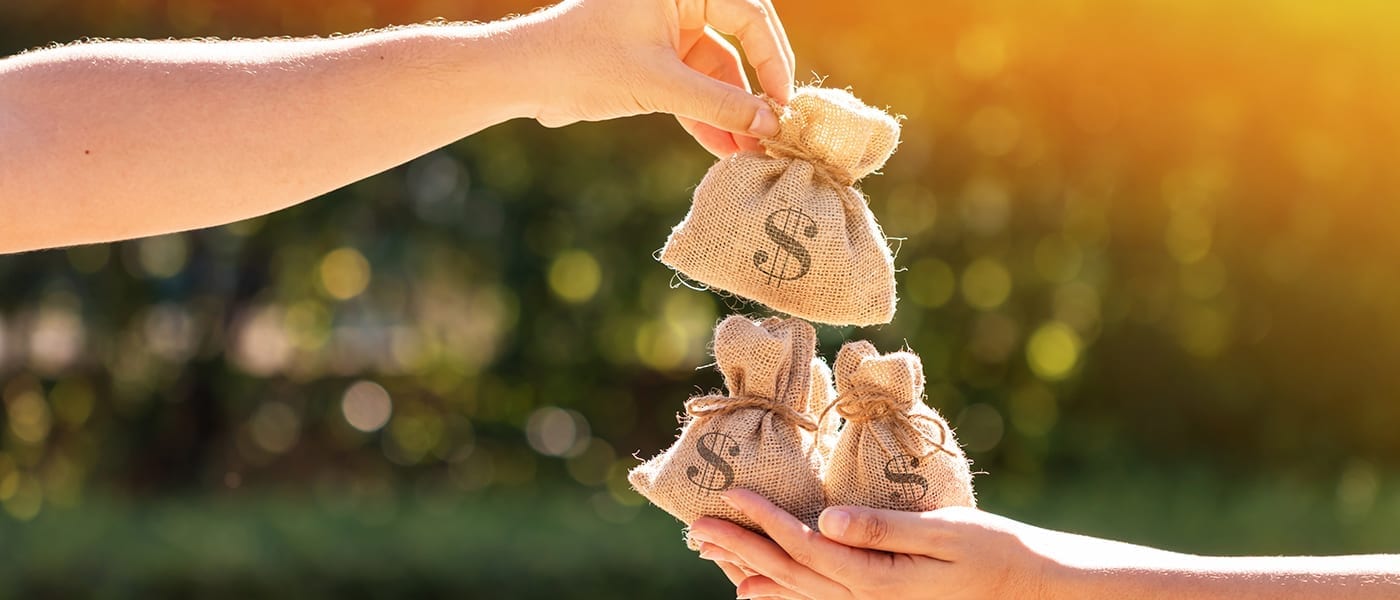 What Does a Small Business Loan "Without Collateral" Mean?
Unsecured financing doesn't require collateral, so the borrower won't have to risk losing an important business asset if they default. It's riskier for lenders than borrowers, so many lenders raise eligibility requirements to mitigate the possibility of a financial loss.
In addition to more stringent qualifications, lenders may also reduce funding amounts, shorten repayment periods, and impose higher interest rates on unsecured financing. Despite the uphill battle to reach an approval, unsecured financing is usually the preferred option for many entrepreneurs.
This is because the risk of losing an important business asset often outweighs the cost of their capital, but remember that secured financing isn't as dangerous as it seems. If you manage your repayment strategically and borrow within your capability, you can invest in growth and not worry about financial consequences.
How Does a Small Business Loan Without Collateral Work?
Before explaining how you can get an unsecured small business loan, it's important to understand what a secured loan is.
A traditional secured loan gives the lender a sense of security when choosing to lend to a business. If the borrower defaults on the loan, then the lender can get paid on the loan by seizing the collateral that secured the loan.
For example, mortgages are secured loans—the home itself acts as collateral. In the event you default on mortgage payments, the lender (or bank) would take the home.
Having collateral in the mix gives the lender a cushion of comfort when it comes to taking on risk.
How to Get a Small Business Loan Without Leveraging Collateral
Is it possible to get a business loan without collateral? Yes, and here's how.
The first thing you want to do is look for the word "unsecured." If this word appears before the name of any business loan, that means the lender does not require any collateral of any kind to be leveraged on your end.
Unsecured financing is generally harder to obtain than secured financing. Lenders don't have an asset to recover if the borrower defaults on their agreement, which raises their risk of financial loss considerably.
When you apply for unsecured business loans, the main goal of your application is to convince the lender that you don't pose a financial risk. Here are a few tips to follow:
Proactively strengthen your credit score
Be honest and transparent in your application
Come prepared with a detailed business plan of how you intend to use/repay the funds
Use hard data to show your growth plan
Negotiate with the lender whenever possible
You might get some denied applications, and that's okay. It's important to apply with multiple bank and non-bank lenders for this very reason. With options at your fingertips, choosing the one that best suits your growth plan becomes much easier.
Business Loan Options Without Collateral
Most financing products have options with and without collateral, although your ability to secure one over the other will depend on your business and the lender you're working with. Here are a few of the options you can choose from:
Unsecured Small Business Loans – Provided in a one-time lump sum payment, standard business loans can come without collateral requirements. They're offered by banks, credit unions, and non-bank lenders, with non-bank options being the easiest to qualify for out of the bunch.
Unsecured Business Lines of Credit – Some line of credit options come without collateral requirements for the borrower. They might have a lower credit limit or a higher interest rate, but for some, the benefit of not having collateral outweighs the drawbacks.
Equipment Financing – An equipment loan uses the asset you're looking to purchase as collateral for the financing, so you won't have to offer another one. If you default on the financing, the lender seizes the equipment you purchased, and you're back to where you were before the transaction occurred (with some other associated financial consequences)
Revenue-Based Financing – This type of financing determines your eligibility on your business's profitability, so borrowers won't have to offer collateral to secure funds. It's a relatively low-risk option for the lender because the borrower makes frequent payments toward their total borrowed amount, but it can be overwhelming for the borrower if managed incorrectly.
You should explore all of the options available to you before making a final decision. If you want to do this quickly and easily, consider working with National Business Capital's expert team and 75+ lender marketplace. We have all the top lenders on our platform, so you can save time, find the right lender, and kickstart your growth plan as fast as possible.
Can You Get SBA Loans Without Collateral?
There are some SBA loan programs that you can qualify for without collateral. However, this can vary on a lender-by-lender basis. Because SBA loans are backed by the federal government but distributed by individual lenders, requirements can vary.
Some SBA loan programs will require collateral, while others may not.
This does not, however, make SBA loans a bad choice by any means. If you have 2+ years in business, $100K in annual gross sales, and 695+ FICO to get an SBA loan, then you should. The low prime rates, long terms, and large amounts offered through SBA financing may be the best choice for you.
The question then becomes where to go for an SBA loan. Alternative financing companies provide SBA loans with expedited processing that gets business owners funded in a fraction of the time taken by banks. You'll also have to submit a fraction of the paperwork, so there has never been a better time to apply for SBA financing.
Why Do You Need Unsecured Financing?
Well, why do some business owners seek out unsecured financing? There are a few reasons that this structure could be beneficial:
You may not want to pledge your personal and/or business assets.
You may not have enough personal and/or business assets to meet your lender's collateral requirements.
You're aware that lenders who demand collateral often undervalued assets in order to further reduce their risk exposure. For example, industrial equipment worth $75,000 is likely to be valued at $50,000 by a collateral-demanding lender.
If any of the above applies to you, then you should cross "conventional bank loans" off your list since banks always require collateral in order to get a loan.
Getting a small business loan without collateral is possible, but it's not easy. Along with near flawless credit and 24+ months of business credit history, the eligibility requirements can be difficult to meet, but that shouldn't deter you from applying and exploring the options you qualify for.
Can Your Credit Score Affect Your Small Business Loan Approval?
The stronger your business is financially, the better your options will be when it comes to obtaining financing. Naturally, a higher credit score will expand your options in terms of financing programs. However, challenged credit doesn't necessarily mean that you're out of options altogether. You may still be able to obtain financing without collateral.
To lenders, your credit score is an indication of how your business has responded to financial obligations in the past. A high credit score means that you've only taken on debt that you can pay down. A lower credit score, on the other hand, means that you may have had some financial difficulties in the past.
Traditional financial institutions (like banks) generally won't offer loan programs without collateral, but with higher credit standards, this may not be an option. Alternative lenders (also called online lenders), on the other hand, often offer programs for business owners with bad credit.
If you plan to apply for financing in the near future, you can take steps to boost your credit, like:
Paying all bills in a timely manner
Paying down existing debts
Not opening new business credit cards
It's also crucial that you not apply for financing until you need it. Some lenders will run a hard credit check, which may show up on your credit history and temporarily lower your score.
Is it Necessary to Provide Any Personal Guarantee to Secure a Loan?
Even when you can qualify for an unsecured financing program, you'll usually have to provide a personal guarantee. While both ensure that lenders are paid what they're owed, personal guarantees put less of a strain on your business.
Instead of placing assets on the line, a personal guarantee holds you personally accountable in the event your business defaults. So, if your business closes and the entity no longer exists, you, as the individual who guaranteed the loan, would be personally liable to pay.
Generally, though, this structure is favorable to putting up collateral. When you put your home up to grow your business, you're risking both your personal and business finances. Limiting the number of assets on the line helps ensure that the risk is minimal.
In other situations, lenders may put a UCC lien on your business. While the business owner won't put up collateral at the time of the agreement, the lender is permitted to pursue collateral.
Why Do Banks Insist On Needing Collateral?
The first reason is simply that they can! Banks make more than enough profit from their other lines of business, such as commercial and residential mortgages, to offset the drop in applications caused by their collateral requirement.
The second reason is that underwriting a small business loan costs banks about as much as underwriting a loan for a large enterprise.
As such, demanding collateral is a way for banks to claim they offer small business loans but make it exceedingly difficult to obtain one.
More About Unsecured Small Business Loans
Obtaining a small business loan without collateral is easier and faster than you think and keeps your personal and business assets where they belong: safely and securely with you.
Our team will provide you with transparent, objective information so that you can make an informed decision.
We partner with clients to help them advance on their business journey, and if you decide to make us part of your success, we'd be honored to help you, too.
Why Choose National Business Capital?
Finding the right lender is a time-consuming process that not every business owner has the time for. Not only will you have to research lenders and physically apply with each one, but you'll also have to review the offers and pick the one that best aligns with your business goals, which isn't always straightforward.
With National, we handle all of that for you. Our 75+ lender marketplace means that you only have to apply one time to receive multiple offers, and our expert Business Finance Advisors work with you every step of the way to ensure your financing allows you to grow with as little friction as possible.
We have all the lenders on our platform. Our team pushes to get you the best deal and most competitive interest rates whenever possible, so you can focus on what matters most – operating your business and making a difference in your industry.
How to Apply for Business Loans without Collateral
To learn more, contact our team of Business Financing Advisors today at (877) 482-3008 for a free consultation, or get started right away by filling out our digital application.
Once you've completed it, look out for a call from our Business Finance Advisors, who will learn as much as possible about your business, goals, and circumstances. Then, we'll help you find the financing option that's right for your business.
Also, be sure to check out our FREE eBook titled "How to Get Business Funding When Banks Say No"