When seeking construction financing for such a large capital investment, the objective is to borrow sufficient financing to bridge the time between making payments and obtaining revenues.
No construction project, especially those that are large in scale, can proceed without adequate financing.
The construction firm that oversees the project throughout its building cycle will have to be able to cover the costs incurred by each participant in the project from breaking ground through tenancy.
Facility financing will have long and short term aspects. Long term revenue can include sales grants, tax revenues, and leases.
For short term, large scale projects, construction financing is usually obtained through banks, private investors, and municipal projects that may seek bond underwriting or, increasingly, alternative financing companies.
Managing Funds During Large Construction Projects
Spreading a finite amount of funding over the course of a project is a challenge, even with proper and accurate forecasting. Unexpected slowdowns, equipment failures, and problems caused by the fluctuating price of materials are among the most common, but there's a wide variety of events that can arise during your project and cause delays.
Time is money. If you're looking to stay on budget, here are a few strategies:
Include price escalation language in contracts
Check in with your team daily to understand successes, challenges, and questions
Keep an "emergency fund" on the sideline to help if you start to run over budget
Double-check that all licenses, permits, and relevant registrations are up to date before starting work
Stay in the loop with construction industry trends so you can familiarize yourself with challenges before you go through them
When Cash Flow Mandates Additional Construction Financing
Few large-scale building projects are underwritten through one financial source. Knowing that most of any project's expenditures will occur during the early construction stage, prospective borrowers will use projections of the cash flow they expect.
At this point, construction business owners begin to supplement their capital requirements through their financing prospects. Once construction begins, timing is critical – unforeseen delays and contingencies can be expensive and impact the project and the construction business' solvency.
Use Construction Financing to Pay Additional Employees
In a perfect world, construction company owners would receive payments from customers early on and have cash on hand to pay employees. Unfortunately, this is rarely how things go, especially when a company is scaling to take on larger, more demanding projects. Construction financing empowers you to access the cash you need to continue paying employees, especially as your operation grows.
Larger-scale construction projects may also introduce the need for specialized workers. If a construction company moves from making renovations to new construction, then the existing team may not suffice. Some employees will be capable of functioning in these new roles, but others might not be. The owner must have skilled and specialized electricians, painters, iron and steel workers, and many others in order to complete each phase of the project.
As the difficulty and potential danger level of the task increases, the cost of the employee will, too. Having cash on hand to pay the ever-growing team eliminates this additional financial stress for construction company owners, empowering them to move forward without any hesitation during each new project.

Use Construction Financing to Provide Healthcare Facilities to Employees
Having a comprehensive insurance plan has become non-negotiable for some employees. If your business doesn't currently offer this, you can leverage a financing solution to cover the costs without jeopardizing current or future project cash flow.
You don't have to jump in blindly, either. Asking your team what they're looking for in a healthcare program will give you direct information to act on. You can take what they said, price it out, and see if financing can help you accomplish your goals.
Use Construction Financing to Bridge Slow Seasons
The seasonality of construction work shifts profitability to certain periods of the year. Cash flow challenges during your slow season can carry into your busy season and complicate operations, but financing can help streamline your finances year-round.
Although you may hyperfocus on operating efficiently during your busy season, managing your cash during a slow season is just as important. Rent, payroll, leasing fees, and other expenses won't disappear just because you aren't earning. If you encounter cash flow challenges that you weren't prepared for, you can leverage a financing solution to bridge the gap and pay for it over time.
This way, you're able to hit the ground running when you start your busy season with everything you need to succeed.
Additional Uses of Construction Financing
Outside of the above, there are a variety of other uses of construction financing, including:
Cover the fluctuating cost of materials/supplies
Purchase or maintain equipment/tools
Fund registration/certification costs
Bridge project delays
Take on more work
If you have a question about how construction financing would work in your specific situation, feel free to reach out to National Business Capital's expert Business Finance Advisors for more information.
How Construction Financing Works in Speeding Up and Simplifying Large Projects
Alternative financing companies have assisted many contracting firms when the need for additional working capital arises. A major equipment breakdown, a weather-related delay, and/or damage to the building under construction all require immediate attention and a cash flow infusion.
National Business Capital, a leading alternative lender, has assisted many contractors in obtaining additional construction financing for their major building projects.
One key benefit we offer is our quick application – your submission will be reviewed in 24 hours or less, and if accepted, the financing is quickly made available.
We forge long-term business relationships with our clients so that when a future need arises, our Business Consultants can quickly assist our clients in obtaining the financing they require. If you have questions, please call (877) 482-3008 to speak with us or fill out our online application.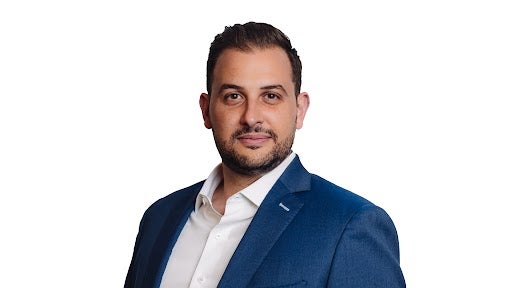 About the Author
Joseph Camberato
Joe Camberato is the CEO and Founder of National Business Capital. Beginning in 2007 out of a spare bedroom, Joe and his team have financed $2+ billion through more than 27,000 transactions for businesses nationwide. He's made it his calling to deliver the educational and financial resources businesses need to thrive.
Accelerate Your Success
Seize the opportunity to grow your business and gain access to the capital you need.