Scaling your HVAC business the right way is all about taking advantage of every seasonal opportunity. Keeping your business moving throughout the year means: planning strategically, managing your cash flow correctly, and marketing effectively. But it may not be enough to take your business to the next level. That's where HVAC business loans come into play.
Whether you specialize in AC installations, heating, or both services, financing for HVAC companies can help you drive maximum profits by taking on more jobs. Here's everything you need to know.\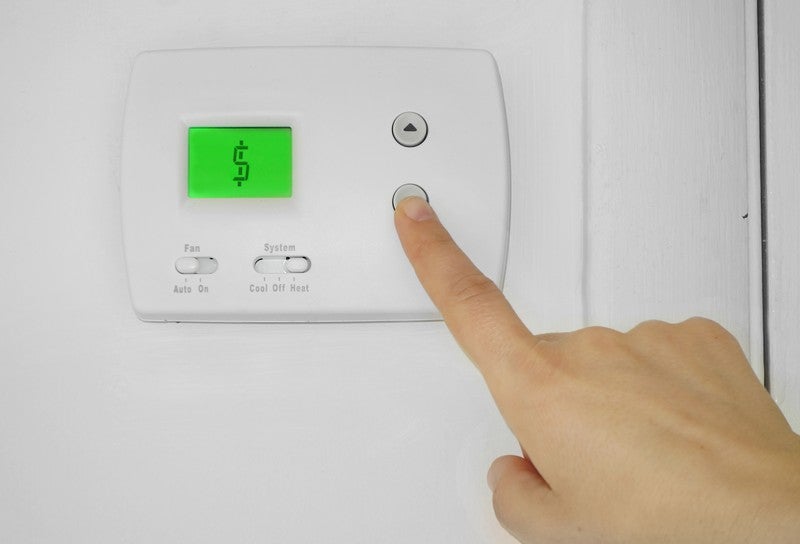 HVAC Business Loans: Help Customers Increase Efficiencies
Consumers care more about the environment than ever, and these concerns are impacting spending. According to a study by Nielsen, consumers spent $128.5 billion on sustainable products in 2018.
These spending habits translate into home installation, too.
By prioritizing sustainable heating and air conditioning equipment, your HVAC company can help consumers increase energy efficiencies.
Electric baseboard heaters and wall unit air conditioners are quick and cheap to install. But unfortunately, they're not as efficient as the average homeowner thinks.
Promoting Energy-Efficient HVAC Systems
Rather than simply performing maintenance on existing systems, encourage your customers to consider a more efficient system, like:
Two pipe systems: Utilizing both a central boiler as well as a central cooling plant, this system delivers heat and A/C more efficiently. As one pipe brings heat and cool air in, the other returns it.
Four pipe systems: Like two pipe systems, the four pipe system is equipped to quickly and efficiently deliver and return both heat and cool air. The primary difference is that this system can deliver heat and air simultaneously.
Geothermal: In tandem with either a two or four pipe system, the geothermal system heats or cools the water in the earth.
HVAC business loans can help you cover the costs of marketing, as well as any other materials or supplies you need to begin this process.
All of these systems are designed for homeowners to increase efficiencies. The cost of installation and materials may be higher, but most homeowners in the market for an updated system would be happy to increase efficiency (and cut long term costs).
And as the years go by, this statistic is even more likely to work in your favor. According to the same Nielsen study, millennials are 75% likely to make purchases based on sustainability, as opposed to 34% of baby boomers.
By investing in sustainable tech, equipment, and installation, you're investing in the future of your HVAC company.
Covering The Cost of Complying With Regulations
Like other lines of work in construction, you need to stay on top of regulations to prevent unexpected (and unwanted) penalty fines. Complying with regulations is necessary, but it may not always be cheap— you may need an HVAC business loan to keep things moving.
OSHA regulations are in place to make sure that workers installing HVAC equipment do so in a safe manner. This includes respiratory equipment, equipment to minimize danger while working on rooftops, and more.
Depending on your state, you may also have licensing fees to cover— which can become expensive if you're covering the costs for your employees or apprentices, too.
New regulations are sprouting up every day, and it's difficult to know exactly how much of your bottom line this takes out until it happens. Knowing that you can cover these expenses with an HVAC business loan can give you the peace of mind you need.
Push Smart Home Tech for Full HVAC Automation (And Added Convenience)
Home automation is no longer the future; it's become the modern standard. By 2022, the total spending in the smart home market could reach 53.5 billion!
Your HVAC company could enter the fray and capitalize on this trend by promoting and installing new home automation technology that not only improves convenience, but also saves consumers money. There are both tech and budget barriers that can slow down your entry to this fast-growing market. With an HVAC business loan, you can tap into it without worrying about these barriers.
According to the Energy department, HVAC accounts for about half of the energy usage in the average home.
Energy and Budget-Efficient HVAC Tech
There are a number of smart HVAC devices that you can install to help consumers better manage spending:
Thermostats: Unlike many non-smart devices, smart thermostats allow homeowners to manage heating and cooling all from one device. The temperature inside the house can be adjusted anywhere by using a mobile device.
Humidifiers: Smart humidifiers can control moisture levels in the home from anywhere, operating through the convenience of a smartphone.
Sensors: Environmental sensors allow you to stay up-to-date about the condition of your HVAC system, rather than noticing errors too late. Homeowners receive notifications early on about potential errors, allowing them to make necessary adjustments before it evolves to a major issue.
Expanding your HVAC company to offer installation for this tech is a massive opportunity. For new construction or complete renovation jobs, tacking on smart tech is an outstanding way to deliver a stronger experience, too.
But homeowners aren't the only demographic seeking to streamline things by using smart tech. These convenient devices are also an eye-catching upgrade for building owners. On average, HVAC costs can account for a significant chunk of operating costs— meaning smart tech offers a huge opportunity to save.
Installing smart HVAC devices in a commercial building can help building owners save on overall expenses.
Keeping Your Skilled Employees Throughout The Whole Season
Your business might not be at a standstill when AC season ends, but your phone might not be ringing off the hook, either. Taking on new employees can help you cover this additional work without skipping a beat. But what are you supposed to do once cash flow slows down?
HVAC business loans can help you keep your employees on your payroll, throughout the winter. By keeping your team of staff, you can hit the ground running again once business picks up during the spring, rather than training a new team of employees.
Downsizing staff won't just mean putting your own operation at risk— you could lose skilled employees to growing competitors that are happy to take new members on.
Can I Get An HVAC Bank Loan?
Ideally, your HVAC business would be able to waltz into a bank, file an application, and receive the financing you deserve. But unfortunately, that's usually not how the process works.
In most cases, you'll have to wait between weeks and months after applying for an HVAC bank loan to hear back about your application. If your credit score is perfect and your annual sales are high, then you might be approved. But any blemishes on your credit history can set your chances of qualifying for an HVAC bank loan back significantly.
By the time you do qualify and ultimately receive funding, you'll probably have lost out on the chance to make the most of your capital in growing your HVAC business.
Choosing a Fintech lender that offers streamlined financing allows you to qualify (even with bad credit) in the right amount of time.
What Are the Best HVAC Business Loans?
Depending on your business's history, financials, and goals, the best HVAC business loan can vary. These are the options that tend to be the most popular among HVAC contractors that we've previously funded:
Small Business Loans: Get funding to put toward any goal— from hiring, to materials, and more— to grow your HVAC business. Pay back the loan based on a predetermined schedule.
Line of Credit: Gradually draw from a reservoir of funding (as you need it) to accomplish any goal in your business. You'll only pay interest based on the amount that you take, and new funding becomes available as you repay it.
Equipment Financing: Finance any equipment in your business, whether it's being installed in a customer's home or streamlines your process. Get approved as fast as an hour by applying through National's eQuickment Financing Product.
Staying Cool With HVAC Business Loans: How It Works
Applying takes less than 60 seconds, and one of National's knowledgeable Business Financing Advisors will contact you to discuss your options right away! After walking you through the programs that make the most sense for your business, they'll help you find the best deal.
With everything said and done, you can have the funds deposited in your account in 24 hours!
Get started growing your HVAC business today by applying now!