The new Hybridge™ SBA Loan from NBC has been out for just over a week, and it's already been responsible for hundreds of small business success stories across the nation.
One of these businesses belongs to Leslie Decker, the owner of a main street music shop in a rural Maine town.
Discover how Leslie used her Hybridge SBA Loan to get the financing she needed to grow her business when all other options failed her.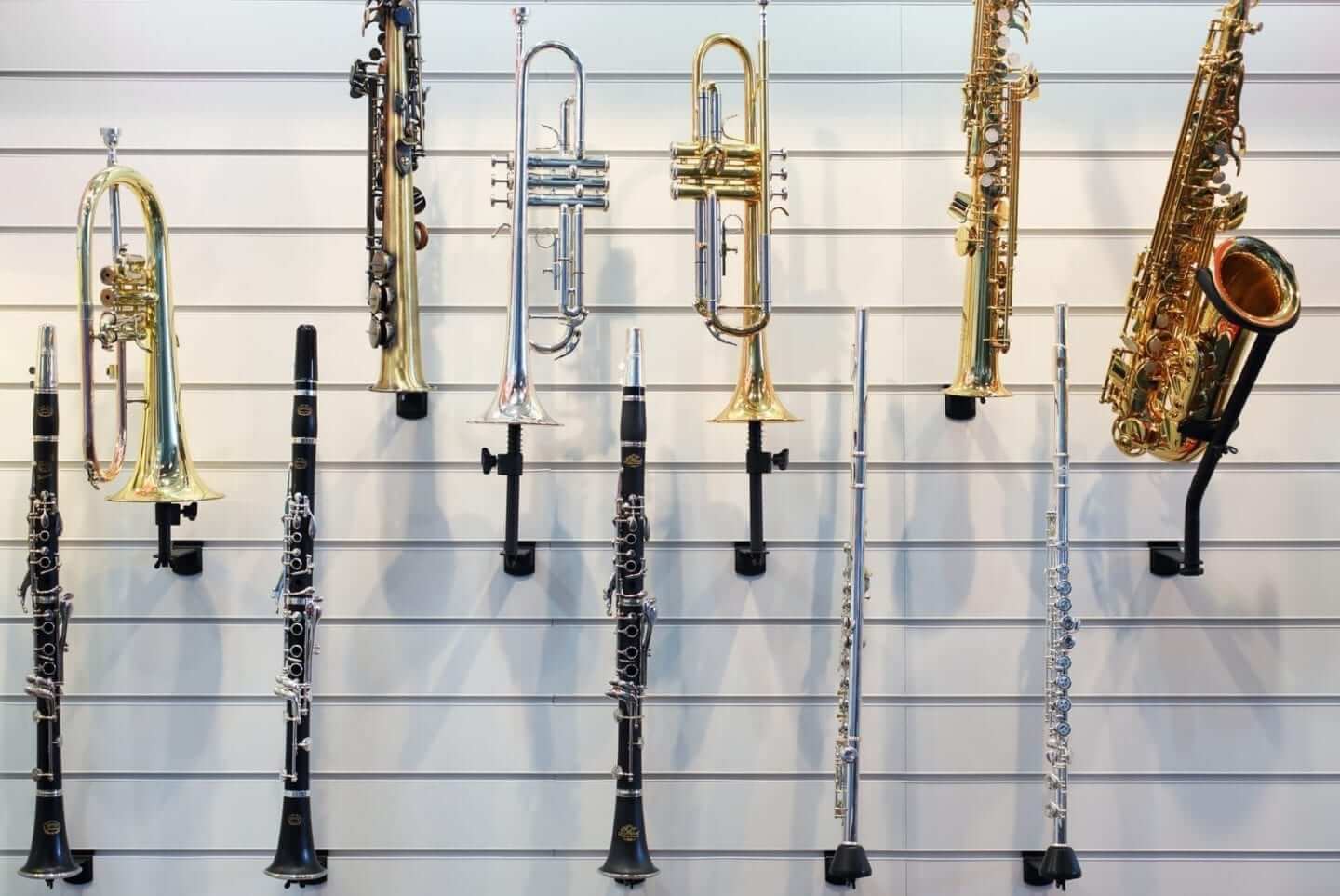 "I Know What's Best for My Business."
Sales were at an all time high. Instruments were flying off the shelves. School music programs were calling Leslie to partner up. Awareness of her shop was spreading quickly.
Leslie knew it was time to grow, but to do that she was going to need help with financing—and fast—to take advantage of her opportunity.
"I know what's best for my business," said Leslie, "I did my research and decided that the terms of an SBA loan best fit my business model. I didn't think I had any other option. So I set off to find any bank that would get me one. What a terrible idea."
A Rocky Start
Leslie's music shop was showing strong promise in sales, and her customer base was widening by the day.
But like all businesses, her's wasn't perfect. With a 690 FICO and a tax lien hanging over her head, Leslie wasn't able to get the SBA financing she needed from any bank she applied through.
"I couldn't believe it," said Leslie. "Even the bank I've been a loyal customer for for over fifteen years shot me down without a second of hesitation."
After weeks of SBA hunting, one bank did approve Leslie for an SBA loan, but told her that it would take upwards of 8 months for her to get funding.
"I wasn't about to rely on these times of great sales lasting forever," said Leslie. "There's huge seasonal fluctuations, people could lose interest—who knows where my business would be in 8 months?"
A Better Way to SBA
Leslie was worried she was going to have to pass up on what may have been her one and only chance to grow.
"I was venting to one of my customers, and they suggested National Business Capital. And the rest is history!" Leslie gestured around her freshly-expanded music shop, with new instruments lining the walls.
"I know what's best for my business, but I'm also open to new options I might not be aware of. And that's what NBC offered me—the Hybridge SBA Loan was an even better choice for my business than I'd been hoping for."
Immediate Funding to Get SBA Qualified
After applying for a Hybridge SBA Loan through NBC, Leslie received short-term capital within 24 hours which she immediately used to pay off her tax lien.
Together with NBC's low FICO requirement of 685, Leslie's music shop turned SBA financeable in no time at all.
"The short-term capital NBC gives you with the Hybridge SBA Loan is a God-send," said Leslie. "I was able to get SBA approved within 48 hours after applying. It was a dream come true!"
But the fun didn't end there.
(Hy)Bridging the Gap
"After paying off my tax lien, I still had a bunch of extra capital left over. So I used the funds towards hiring staff, getting a new POS system, boosting inventory—all short term goals I would've spent months waiting for SBA funds to accomplish."
This is the whole point of the immediate capital injection included in the Hybridge SBA Loan program.
Most small business owners underestimate the long SBA processing period that can leave them without funds for months, preventing them from taking on opportunities and improving their business.
NBC eliminates this gap in funding with a fast-acting small business loan, which ties business owners over with the capital they need to grow until they receive access to their expedited Hybridge SBA Loan in as little as 45 days.
That's less than a third of the time taken by banks and other SBA lenders.
Trade Hassle for Capital
Once Leslie got her Hybridge SBA Loan in 45 days, she used the funds to pay off her initial small business loan, lowering her cost of capital.
She then went on to use the large amount of remaining funds to triple the size of her shop, just in time for the busy summer months.
"NBC really went above and beyond to make sure the entire process went as easy and quick as possible. I could tell that they really wanted what was best for me and my shop, which is a rare thing to find from any lender. They helped my business reach its full potential when no one else could."
Become the Next Hybridge Success Story
NBC helped Leslie easily become SBA qualified to grow and expand her music shop, and save much-needed time and money (not to mention more disappointing trips to the bank).
Fill out this 1-minute application here to get started right away, or call (877) 428-3008 to speak with an expert Business FInancing Advisor, and become the next Hybridge SBA Loan success story!