The Covid-19 pandemic has resulted in a labor shortage that is putting small business owners in a difficult position. On one hand, many are still recovering from the 2020 economic crisis and just starting to reopen. On the other hand, the inability to attract and retain talent is adding increased pressure.
In March 2021, the number of job vacancies soared to nearly 15 million, up from 10 million before the pandemic began. There are now more jobs available than there were before the pandemic. Yet, businesses are having a tough time finding qualified personnel.
Stimulus checks, robust unemployment payouts, ongoing health concerns, furloughed workers, career changes, and child-care duties are causing workers to hesitate to return to the labor force. Experts are conflicted on whether these shifts will be short-lived or if they will result in permanent wage increases.
In the meantime, small businesses are going to have to step up. Here are four ways small business owners can attract new employees and retain existing talent amid the labor shortage.
Reward Top Performers
Rewarding top performers can help you boost productivity, retain talent, and even attract new talent.
Employees that feel appreciated and valued for their work are more motivated to perform at their best. Rewards can also help employees stay engaged at work and make them even more likely to recommend their workplace to others.
Consider introducing bonuses for hitting certain goals or targets. Bonuses are typically less expensive than salary increases and can help foster a culture of motivation and productivity. You can also show your appreciation for top performers by verbally expressing thanks, offering additional time off, covering transportation costs, or even getting them a small gift.
Get Creative With The Budget
If your competitors are constantly outbidding you when it comes to wages, sooner or later, you're going to have to increase employee pay in order to attract quality personnel. Nevertheless, there are still some ways you can ease the financial burden.
For starters, look into government programs or grants that reward small businesses for hiring minorities, former offenders, veterans, workers with disabilities, or local workers. Many state or municipal programs offer tax credits and other rewards for diversifying your staff.
Another option is to turn to a small business loan or business line of credit. These financing options can help you mitigate cash flow disruptions, cover short-term expenses, and even invest in larger projects and initiatives.
Personalize Your Incentives
One of the many perks of being a small business owner is that you have greater control and flexibility when it comes to creating incentives for employees. Larger companies have to work around bureaucracy or board members when it comes to designing compensation. However, you have the freedom to carve out personalized incentives and implement them fast.
Aside from increasing wages or bonuses, you can introduce new employee incentives that center around more paid-time off, profit-sharing or even granting top performers a small percentage of your company.
Another option is to consider covering health insurance, introducing a retirement plan, or even tuition reimbursement. Tuition reimbursement may sound like a substantial commitment on your part, however, the IRS actually offers solid tax incentives to businesses willing to help their employees pay off their student loans.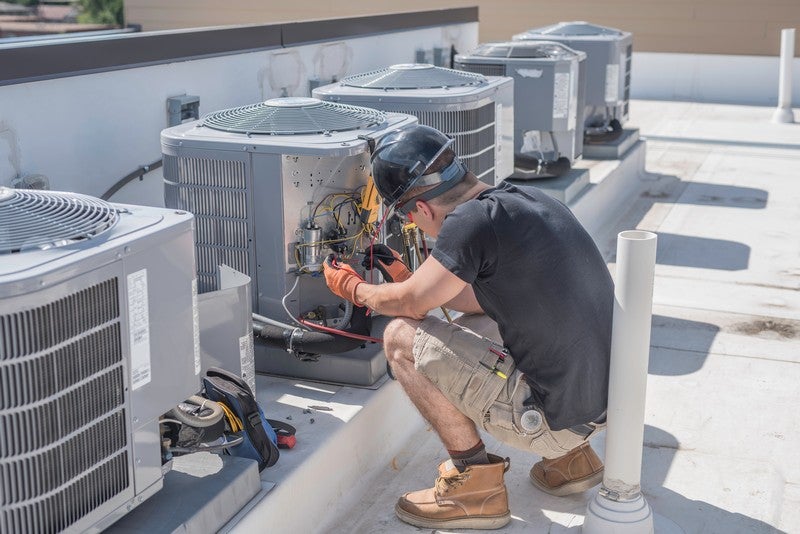 Utilize Existing Technology
Automation and digitalization have been growing trends for a number of years – but the Covid-19 pandemic pushed both to the forefront. Many businesses were forced to adapt to lockdowns and social distancing orders by incorporating technological tools to help them manage their day-to-day operations.
Many retailers pivoted towards eCommerce, restaurants employed contactless delivery apps, and other businesses downsized their office space and implemented work-from-home policies. No matter what industry you are in, technology can help you cut costs and even replace employee-held jobs.
Software can automate aspects of customer service, accounting, sales, marketing, and other everyday business processes. While you may not be able to replace human workers entirely, you can use technological tools to downsize your staff and divert resources towards existing employees.
How Small Business Financing Can Help
Small business financing gives business owners the flexibility they need to cover higher wages, pay bonuses, and incentivize employees without dipping into savings or cutting back from other critical projects.
National is a leading provider of small business financing that offers customized solutions for all situations. A Business Advisor will take you through the steps and help you select the product, terms, and repayment schedule that works for you.
Learn how extra financing can help you manage talent amidst the labor shortage. Get in touch with our Business Financing Specialists here.
Related Business Loan Articles
Small Business Loans Explained