What are some of the most important things that you need to know before applying for low credit score business loans? Continue reading to learn more!
All businesses need capital to survive, succeed, and grow, but managing your money isn't always easy. Sometimes, you might struggle to afford your expenses or a new growth opportunity, which can give your competitors an opportunity to outpace you.
Many entrepreneurs find themselves in this position at one point or another over the lifetime of their business, as it's a very common issue. 
Of all the businesses that fail, 82% of them cite that cash flow problems contributed to the failure. Unfortunately, the issue is prevalent across all industries, but it's especially problematic considering that more than 60% of small business owners use their personal funds for business expenses.
A lack of capital can prevent you from taking your operation to the next level. Without the funds to set your plans into motion, your growth and development can stagnate, leaving you in a position where you're playing keep up and trying to grow simultaneously. But, with the help of a business loan, you can support your growth without interruption and, more importantly, stay competitive in your industry. 
Your business will need to meet specific eligibility requirements before you're approved for funding, which may deter those with poor credit scores and low revenue production from applying.
Low credit score business loans do exist; You'll just have to search for them. The process can feel overwhelming if you have no prior experience, but don't worry. Here is our comprehensive guide on securing low credit score business loans in 2022: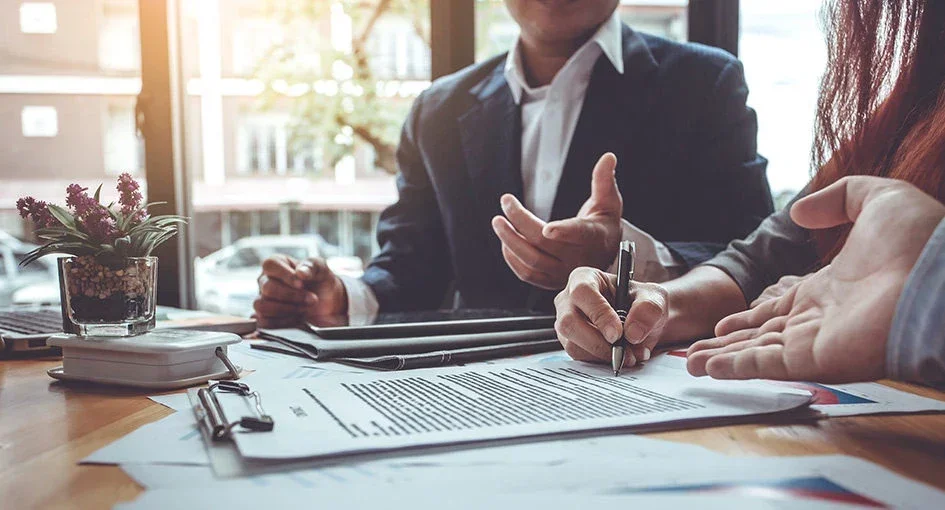 1. What are your options for low credit score business loans?
Some lenders will only offer to finance businesses with high credit scores, extended times in business, and high annual revenue generation. You'll likely find more of these lenders in your search compared to others, but there are also lending institutions that offer their services specifically to businesses with lower credit scores. 

However, you should keep in mind that these lenders will likely carry higher interest rates across all of their financing programs, and they might require you to offer collateral as a method of securing the loan. While it might not be what you had in mind, these lenders need a way of recouping a percentage of the borrowed amount in case you default on the loan.
There are ways to get around this, though. Some lenders offer a discount if you repay the borrowed amount earlier than expected, and your collateral won't have an effect on your organization if you're diligent about making your payments.
Regardless of the price, these lenders are one of the only financing methods for businesses with lower credit scores. If you need additional capital to grow your business and increase your profitability, it might be worth it to opt into financing with one of these lenders, but only if you're actively involved in and committed to the repayment. 
2. Can you access financing programs despite your low credit score?
Yes, there are are many different types of financing that you can use to grow your business despite having a low credit score.

Some options include:
2.1. Term Loans
Term loans are given in a one-time, lump sum payment that you must repay within the terms outlined by your lender. This option is very flexible, but you'll likely have to give your lender a detailed plan on how you plan to use the borrowed amount before you're approved, especially if you have a lower credit score. 
Additionally, your lender might require you to offer collateral, but this is more common in cases where you're borrowing an increased amount.
2.2. Business Lines of Credit
Although this option might sound similar to a business credit card, the two are actually very different. Business lines of credit are revolving credit lines that you can draw from whenever you need capital. Unlike a business credit card, you can draw physical cash with a line of credit, which allows you to pay expenses, hire new staff, or take on minor growth opportunities. 
Business lines of credit often carry high-interest rates, a hefty start-up fee, and a collateralized asset, which may make it difficult to qualify. Despite this, you should still speak with as many lenders as you can to see if you're eligible for low credit score business loans, as you never know which lender will approve you. 
2.3. Equipment Financing
Some industries, like construction and transportation, leverage bulky and expensive equipment to perform their service with increased productivity and meet the needs of their clients. 
While this machinery makes the job easier to perform, the price tag is a significant barrier to entrepreneurs looking to enter the industry or keep up with their competition. This is especially true for those with low credit scores, but you'll find that there are many lenders who offer equipment financing to these very same organizations.
Equipment financing breaks down your sizeable equipment purchase into more manageable monthly payments. In most cases, the financing is secured with the piece of equipment you're planning to purchase, so you won't have to worry about offering one of your assets as collateral. 
But, before you run to a lender and sign their contract, you should note that the total cost of the equipment ends up being higher than the price of purchasing the equipment outright due to the interest rate.
Depending on your lender, this interest rate might be more than you had anticipated, but there's always room for negotiation. If they're unwilling to budge, you can try to find another lender to support you, or you can find a way to pay the interest rate and grow your business simultaneously. 
2.4. Business Advance
Last but not least, we have business advances.
If you're a business that regularly deals with periods of low business activity, you can secure a business cash advance to turn your future sales into cash in the short term. This option is especially favorable for businesses seeking low credit score business loans, as you don't necessarily need a high credit score to reach approval.
In most cases, lenders will rely on your annual revenue and time in business to determine your eligibility. As long as you generate a minimum of $120,000 in sales and have been in business for at least a year, you likely won't have a problem finding a lender.
3. Should you strengthen your credit score before applying for low credit score business loans?
Yes, it is highly recommended that you proactively work towards strengthening your credit score before applying for low credit score business loans. This will help you increase your chances for getting them, and you may also obtain better terms.
If you're finding it difficult to secure a business loan, you might want to proactively strengthen your credit score before you start the process. This entails making consistent payments across all of your accounts, speaking with your provider about ways to increase your score, and avoiding any sort of hard credit pull. 
Credit pulls are especially important when it comes to financing. Your lender will need to review your credit information to determine your eligibility, but if they perform a hard credit inquiry, it will negatively impact your score and, in turn, make it harder for you to reach approval.
You can only proactively bolster your credit score if you have the time. Businesses that need fast financing will have to make do with the credit score they have at the time, which may translate into less favorable rates and terms. If you can afford to wait on your financing, it might be a good idea to take a few weeks and strengthen your financial information for the process.
4. Do low credit score business loans require collateral?
Low credit score business loans often require collateral. Lenders typically see a business with a low credit score as a risk, regardless of their other financial information. To combat this, they'll require these businesses to offer an asset as collateral to secure the financing.
If they default on the payments, the lender can seize the collateralized asset as a method of recouping the lost amount.

Many entrepreneurs tend to avoid offering collateral like the plague. They don't want to risk losing an important asset if an unforeseen circumstance prevents them from paying back the financing, so they'll seek out unsecured loans as an alternative. 
But, you won't necessarily have that luxury for businesses with lower credit. Unsecured loans are typically given to businesses with high credit scores, lengthy times in operation, and substantial annual revenue, which restricts businesses with lesser financials from reaching approval. 
However, an unsecured loan is technically backed by your accounts receivable, and you might be able to convince a lender you aren't risky by displaying strong annual revenue production. This is, of course, a gamble, as you won't know their answer until you reach out, but it never hurts to explore your options.
5. Are there other ways to score low credit score business loans?
Yes, there are non-traditional ways to score low credit score business loans. Banks and credit unions are typically known as "traditional lenders," but there are a variety of lenders that can help you grow your business, like online lenders, angel investors, and crowdfunding platforms.

5.1. Online Lenders
Online lenders have gained massive popularity in the small business community, and for a good reason. These institutions have less restrictive eligibility requirements compared to traditional lenders, allowing a wider range of entrepreneurs to secure the capital they need. 
However, the loose requirements come with a catch: higher interest rates. On average, online lenders typically have the highest interest rates, which only increase if you have less than favorable financial circumstances. 
Despite the elevated cost, online lenders offer a variety of loan products to their clients, including the abovementioned programs and many more. Additionally, many of these lenders use technology to increase productivity and their client's experience.
The underwriting process is faster because of this, which connects you with your borrowed funds much faster than with traditional lenders.
5.2. Angel Investors
Angel investors are philanthropic individuals who offer capital to businesses in exchange for a private equity investment. Think of it like the popular TV show Shark Tank, where investors compete to earn a stake in a contestant's business. 
Much like in the show, the financing comes at a different kind of price—equity in your business. Most entrepreneurs tend to avoid equity investments because they want to maintain complete control over their operations, but if the terms are favorable enough, it could be beneficial under some circumstances.
You can't necessarily search for an angel investor like you would a traditional or online lender. Business owners tend to meet these individuals through social circles, networking events, or by chance, but the result is all the same.
Once you're connected with one, they'll make a pitch on your business, which you can either accept or reject depending on their terms and your needs.
5.3. Crowdfunding Platforms
Crowdfunding platforms, like Kickstarter and GoFundMe, have become valuable tools for entrepreneurs and everyday individuals who need to raise money. Each platform is different, but they all serve as a centralized location where investors can search for and fund new projects, businesses, or ideas.
Crowdfunding platforms are risk-free, easy to use, and give you the ability to secure funds that you won't have to repay, but there are also some downsides. One of which is uncertainty, as you never know if or when investors will find your idea. 
Another hurdle is the time it takes for investors to fund a project entirely. You can't control when investors donate to your project, nor can you know when that last investor will fund the remaining percentage, leaving you in a position where you have to sit and wait. 
If you have the time, crowdfunding platforms can be great resources to help you generate capital. But, if you don't have the time to wait, it's a good idea to explore other options.
6. What else should I know before applying for this type of loans?
Much like other industries, the business lending world isn't immune to unethical practices and scams. The issue is especially prevalent for businesses with lower credit scores, as the unethical individuals behind the scams know that your options are limited.

Be wary of any deal that seems too good to be true. As you go through your lender search, you'll develop an understanding of the options that are available to you. If someone offers you financing with terms that are more favorable than you should receive for no reason, it's likely a scam, and you should avoid that lender at all costs.
Transparency is important in any financing relationship, even if you have a solid credit score. You should prioritize finding a lender with a transparent process to avoid running into an issue where you're paying fees you were unaware of, strapped into a contract that isn't favorable, or struggling to pay back an interest rate the lender didn't tell you about. 
7. How should I research for low credit score business loans?
Let's not sugar coat it: Having a lower credit score will make it more difficult to secure the funding you need. But, before you close the page in frustration, just know that it's still possible, and you shouldn't let the difficulty of the process deter you from taking your business to the next level.

Your options will be limited, but that only makes the search that much more important. You'll want to set time aside to find lenders, review their programs/eligibility requirements, and compare them to your findings to get the best deal. However, many business owners don't have the luxury of spare time, which only further complicates the process.
Consider teaming up with a marketplace of lenders to simplify your search. National Business Capital's platform comprises 75+ lenders, and our Business Finance Advisors have the experience to connect you with a lender who can best fit your needs. We do the heavy lifting for you, allowing you to focus on what matters most—your business. 
Secure Low Credit Score Business Loans With the Help of National Business Capital
Low credit score business loans are hard to come by, but the process gets much easier if you work with a marketplace of lenders, like National Business Capital. We understand how difficult it is for business owners to set time aside and thoroughly research lenders, so we chose to do it differently.
Our team of experienced Business Finance Advisors takes the time to learn about you, your business, and the challenges you face to connect you with competitive financing options to meet your needs.
You don't need squeaky clean credit to qualify, we work with almost every industry, and, most importantly, we've connected business owners with $2 billion in funding since our inception, changing their lives in the process. 
Ready to see your options? Complete our streamlined, digital application and kickstart your financing journey today.