Running a small business takes money, and lots of it. At some point or another, revenue doesn't cut it—to grow, you need to tap into outside financing. That's why many small business owners look around for the best low interest small business loans.
Naturally, the lower the interest rate on your small business loan, the better. After all, the interest rate you pay plays a major part in determining your total payback amount. For most business owners, this makes the interest rate one of the most important factors—but finding the cheapest option around isn't always as easy as it sounds.
Nonetheless, looking in the right places can help you find the lowest-cost loan.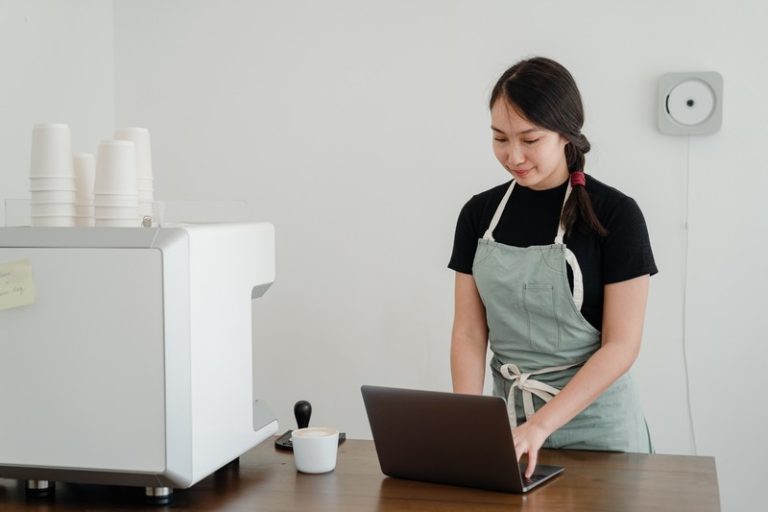 Is It Possible to Find 0% Interest Small Business Loans?
If you're looking for low interest small business loans, then the possibility of a 0% interest loan can be enticing. After all, that would mean you're not making any interest payments whatsoever. So, is it possible?
While you might get lucky, it's generally very difficult to find 0% interest small business loans. Lenders profit by charging interest, so without any interest payments, they wouldn't stand to gain anything from offering funding.
That being said, you could get lucky and qualify for a small business grant. Grants give your small business funding without expecting anything in return. Often, though, grants won't provide the same substantial amount that small business loans would.
Low Interest Small Business Loans
SBA Loans (Small Business Administration)
SBA loans are one of the most sought after government small business loans for good reasons: low rates, and long payment terms. For many, SBA loans are the best small business loans around.
Backed by the U.S. Small Business Administration, SBA loans are designed to put cash in the hands of small business owners growing their businesses. Because the government is backing them, lenders tend to give favorably low rates. These rates generally start around the prime rate, plus 1%.
If you need cash for expenses that won't directly influence your ability to drive revenue, then this may be the best federal low interest loan available. If you're planning to put this cash toward something that will have an immediate return, then you might find better short-term options.
However, these benefits come with two major caveats: difficult requirements and a long, detailed application.
To qualify, you need a credit score of at least 685. This can be difficult for businesses that are just starting to take their first leap.
Filling out your SBA loan application could be time-consuming, as it requires a lot of information about your business. If you need emergency funding right away, then the long process can make things difficult.
EIDL Program 
The Economic Injury Disaster Loan advance program funds have been depleted, but the standard low interest small business loan program is still a viable option.
In the wake of the COVID-19 small business slowdown, the SBA's EIDL program played a significant part in getting small business owners the cash they needed. As another cash flow option aside from the PPP loan, this loan program offered $1000 per employee, capping at $10K per business. Because the SBA met their $20 billion limit through this program, forgivable loans are no longer an option.
While you can't receive SBA loan forgiveness anymore, you can still find low interest small business loans. Because this program is reserved for businesses that have suffered economic injuries, not every business can qualify. To be considered, you'll need to prove that your business has been hurt economically—and it's not yet clear if COVID-19 will continue to be an acceptable cause.
As part of the qualification process, the SBA will run a credit check. They won't hold you to the same stringent standards as a normal SBA loan, though. During this credit check, they'll also confirm you don't have any outstanding child support payments. You'll also have to certify that your business isn't in the adult industry.
EIDL loans run from $1K to $2 million, though some experts think there now may be a cap at $150K. To help you recover from the economic injury, this program defers the first payment for a full year, and you can qualify for payment terms up to 30 years.
Loans over $25K might require collateral, and those over $200K might require a guarantee.
Getting a Bank Loan 
Your search for low interest small business loans will eventually take you to the bank. While banks do offer competitive rates, their programs can be very difficult and time-consuming to qualify for. You may not know if you qualify for 2-3 months, at which point your opportunity could pass.
In order to be considered, you need excellent credit. You also need to be in business for at least two years. Many business owners that have built thriving businesses simply can't meet these high standards.
The application requires a lot of information about your business, including:
Income and bank statements
Balance sheet
Tax returns (personal and business)
Debt schedules
Business plans
If underwriters can find any risk, your application might not make it past the finish line. If you can qualify, though, then this is probably the best low interest small business loan you can find.
Maximizing Your Chances of Finding a Low Interest Small Business Loan Elsewhere
Bank and government options tend to be the cheapest low interest small business loans available. For many business owners, though, the difficult requirements mean they're simply not an option.
However, online lenders have become a readily accessible and viable option for business owners looking for low interest small business loans.
Most online lenders don't have strict credit requirements, and can help small businesses of all credit profiles. Having a credit score on the higher end puts you in a better position to get low rates, but a lower score won't disqualify you. Higher revenue also boosts your chances of qualifying.
Because online lenders have an advanced process, you'll generally learn if you qualify in minutes, and sometimes, can receive funding in the same day. This can be a game changer when you have an immediate opportunity on your hands.
Brokers like National also help you entertain options from multiple lenders, meaning you can access the lowest rates across several lenders. You can estimate your interest rate using a business loan calculator, too.
Tips to Boost Your Credit Score
Finding a low interest small business loan is challenging with a low credit score, but you're not out of options forever. Taking steps to boost your credit score can help expand your options:
Know your credit score, and make financial decisions accordingly
Pay bills on time, including utilities, rent
Increase your credit limit
Make credit card payments on time
Pay off small business loans (which also helps you to build lender relationships)
Dispute any inaccuracies on your credit report
Utilize bookkeeping software to build a better budget
Find The Best Low Interest Small Business Loan in Our 75+ Lender Network
Why settle for the first option when you can find the best?
At National, we take the work off your hands by searching within our 75+ lender network to find the best option. From start to finish, we'll guide you through the entire process.
You can get your options in minutes, and funded in just a few hours! Get started by applying now!